So many marvels, both grand and small take place at the Self-Transcendence 3100 mile race that you could never record them all.  Sometimes it is hard enough to just record the important things, like the laps of course.  Throughout each runners day things happen, that will not only lift them up but in many ways touch and inspire many others.
Vasu, who is running for his 6th time is so incredibly exceptional in his unfettered devotion to the race that I often feel inadequate when I speak with him.  He is devoid of any artifice or superficiality.  When he says that running here is like being in Paradise I can only aspire to be able to see the race so purely as he does.  For in his unswerving clarity of vision is something I feel lacking and I suspect that the rest of us could all wish we had even just a little more of, such tireless dedication to the divine within.
This morning he tells me a little story about seeing a small boy getting his shoelace wrapped up in his bicycle and thus forcing him to fall over.  Without hesitation he checked on the child, released the lace, and got him on his way.  Only latter on the far side of the course was Vasu approached by the boys Father, who promptly thanked him.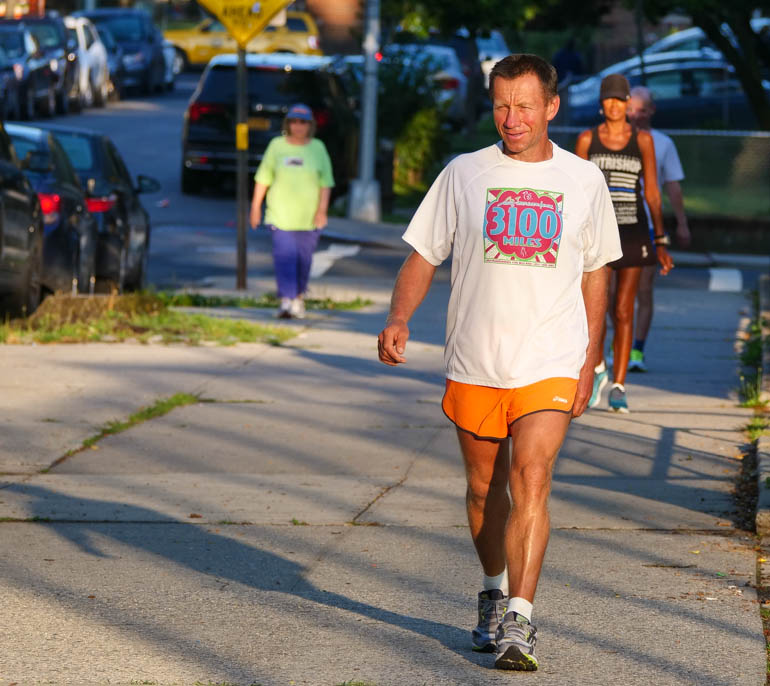 Who knows how much that brief act of kindness ate into his mileage for the day.  It did not matter to Vasu.  Nor does it matter when he stoops down on many laps to pick up bits of trash.  His only wish is to make the course as clean and pure as possible.  For of course there is no trash in Paradise.
When asked if every morning is a good morning, he says, "Yes of course. Yes every morning is a good morning because we are here.  This is paradise for us, this is grace for us.  This is a privilege to be here."
Vasu says that of course self transcendence is doing better miles if possible.  "If we cannot do more miles we try and do self transcendence maybe inwardly.  We try to pray more.  To meditate more.  To be more happy.  To invoke the consciousness of the Supreme."
There was a period in late winter after the severe injury to his back that Vasu was doubtful that he would be able to come this year.  "Once I ran and after I did it, I couldn't run for 5 days or more.  He had no idea, if it was just wishful thinking to come and run the race this year, or maybe it would be somehow possible.
Vasu says that he inwardly asked his late teacher Sri Chinmoy if it would be possible to run.  He then had a dream in which he saw a small child.  He tried to play with the little boy, "but he was a little bit heavy, and my mother told me it was my back.  I put the child back on the ground."
"The child was so nice so beautiful that I still wanted to play with him.  I understood then that I needed to increase the capacity of my back, in order to play with this child.  Because this child is a 3100 mile race child."
"Now each day I try and play with him, to run with him.  I imagine that we are both the same age.  We play together and I am happy."
In Heaven,
We see Paradise.
On earth,
We make Paradise.
The board at the beginning of day 15
Flower
Yuri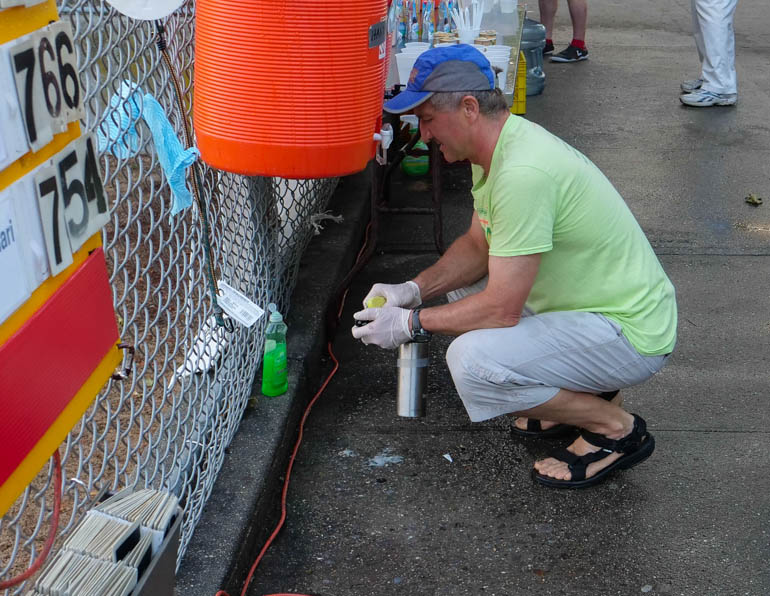 Clock
Yolanda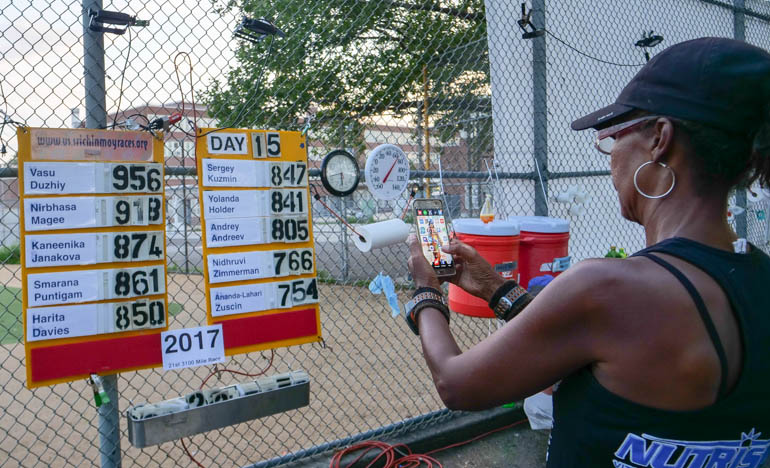 Sergey arrives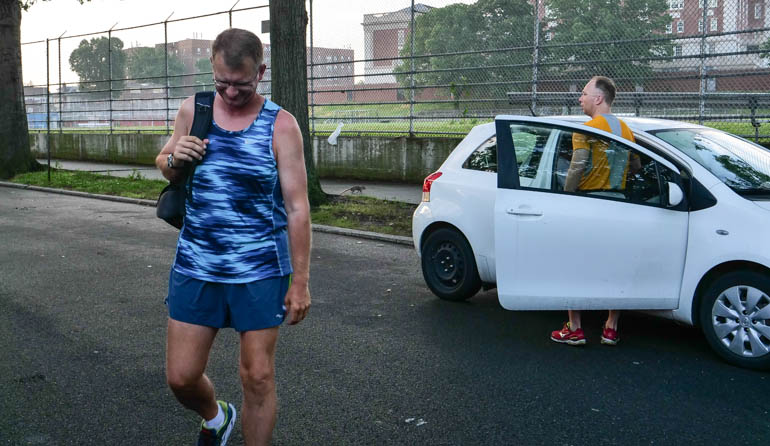 Aphorism
Nidhruvi arrives
Rupantar checking on the mileage
Suhasini helping Yolanda open a bottle.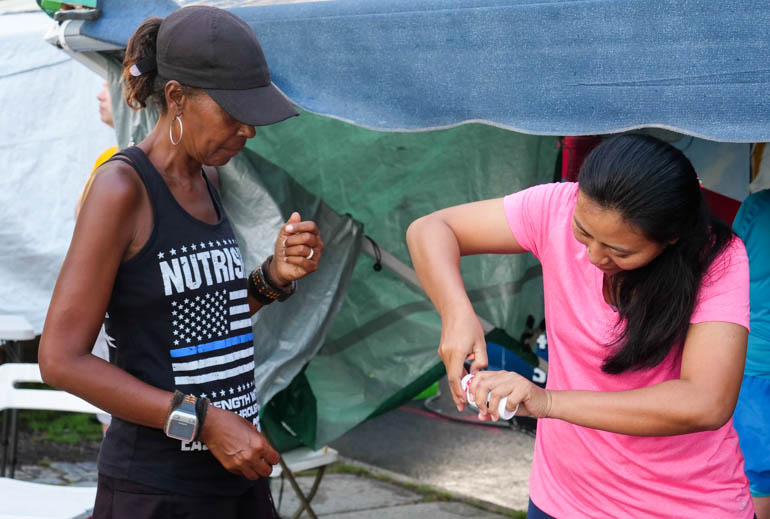 Smarana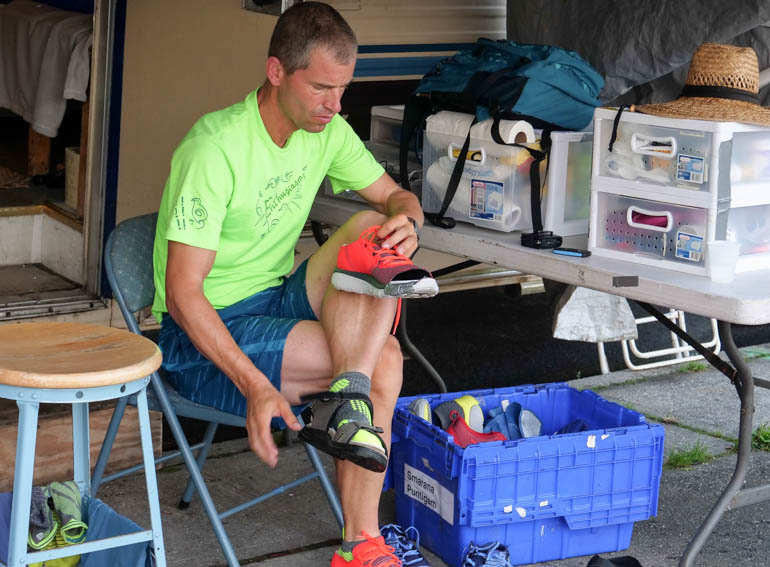 The girls
Nirbhasa arrives
Vasu
Ananda-Lahari
Kaneenika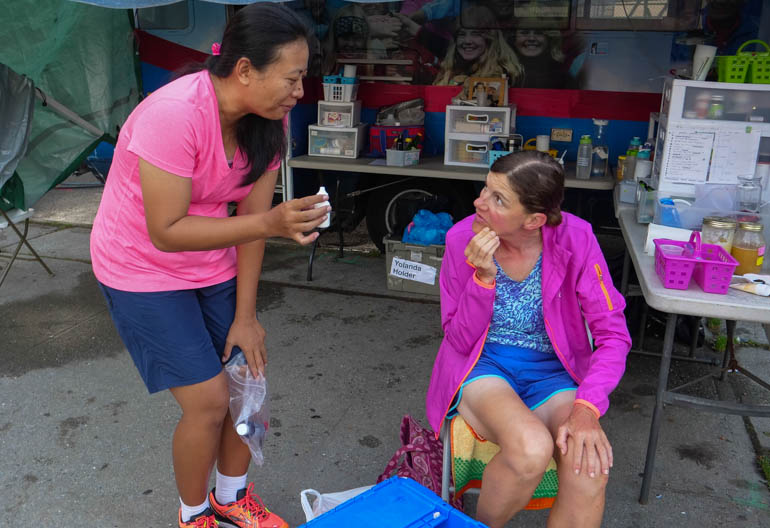 Start Day 15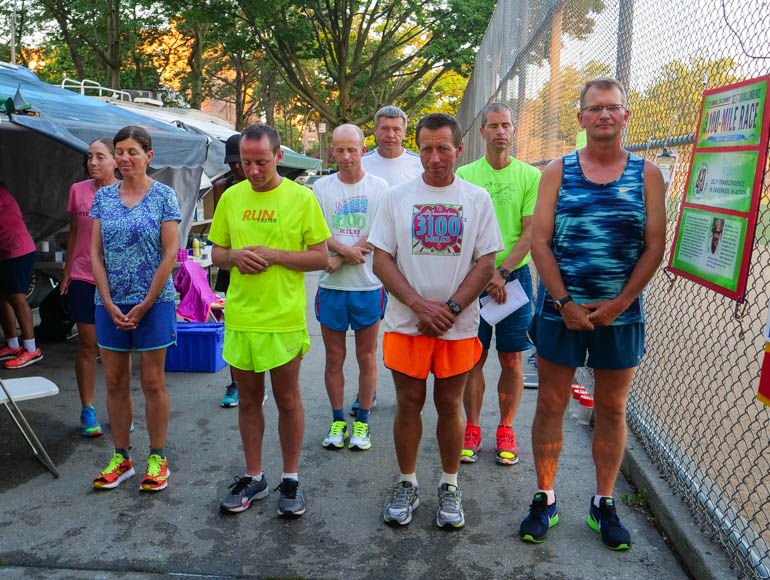 The beautiful morning light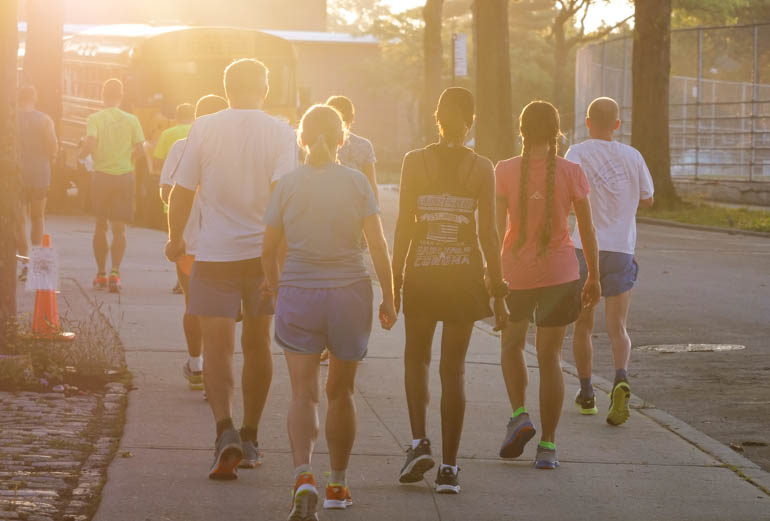 Sunday morning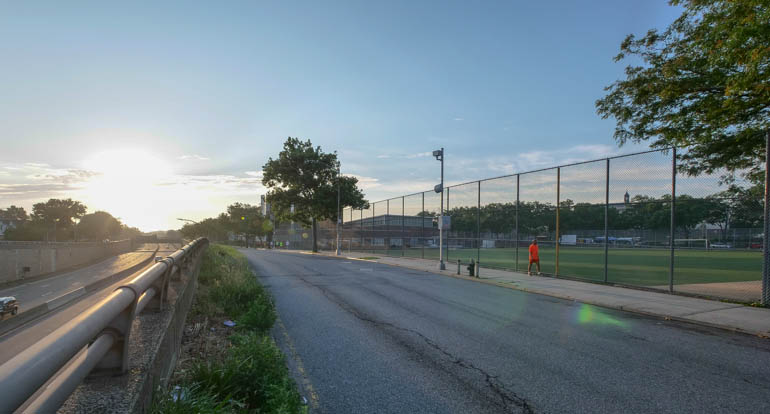 Vasu did 70 miles
He starts the day with 956 miles
Flower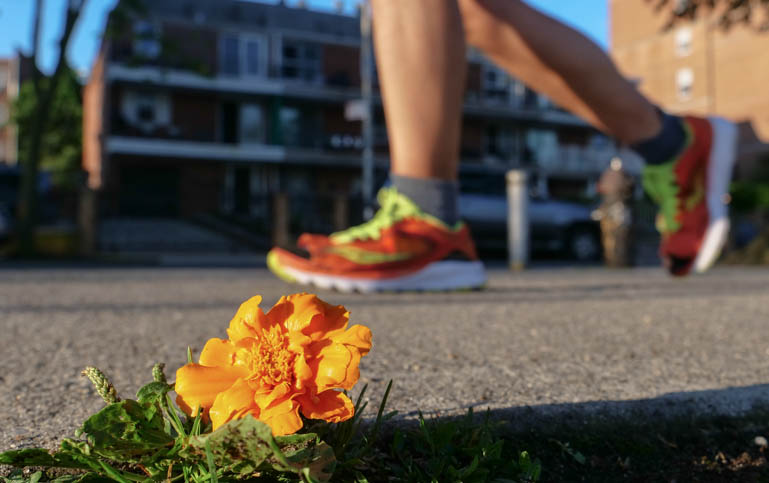 Nirbhasa once again did 64 miles
He now has 918 miles
Horst checking out his feet
Doing a performance with Smarana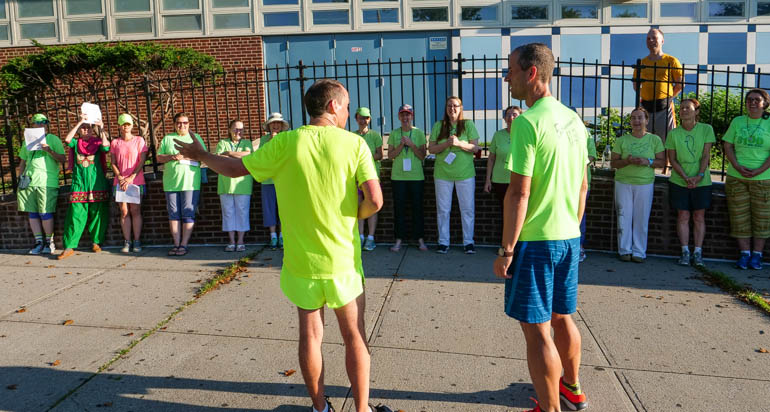 Flower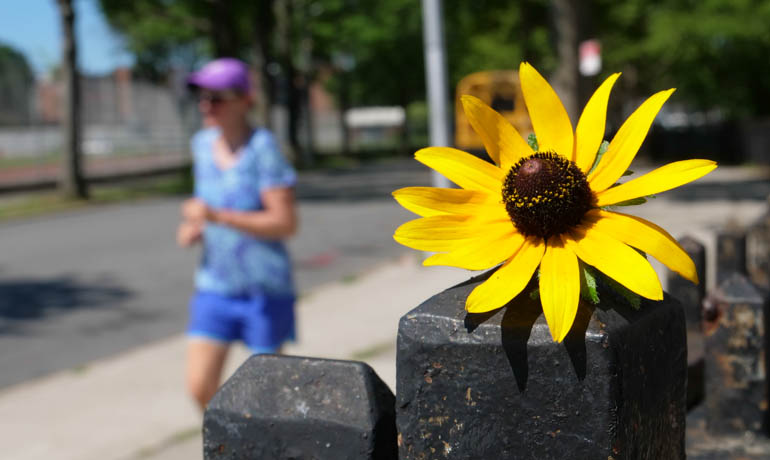 Kaneenika did 64 miles as well but one lap more than Nirbhasa with 118
She now has 874 miles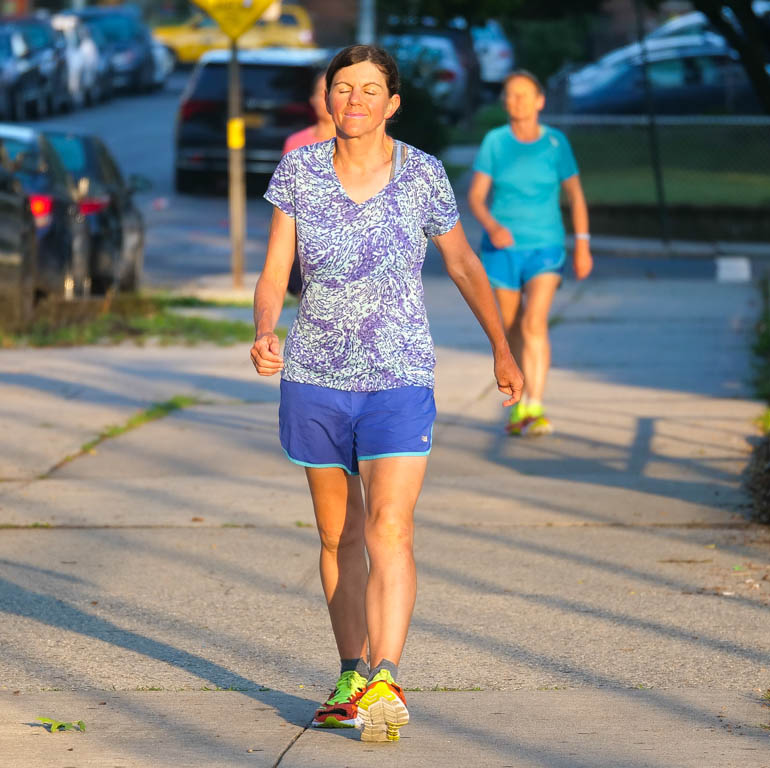 With her helper
Happiness rock
Smarana did 60 miles
Jadranka counting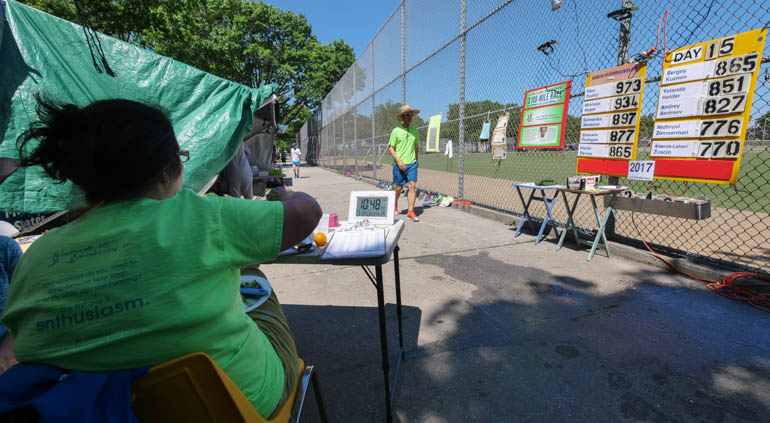 He now has 861 miles
Morning sun
With Horst
Flower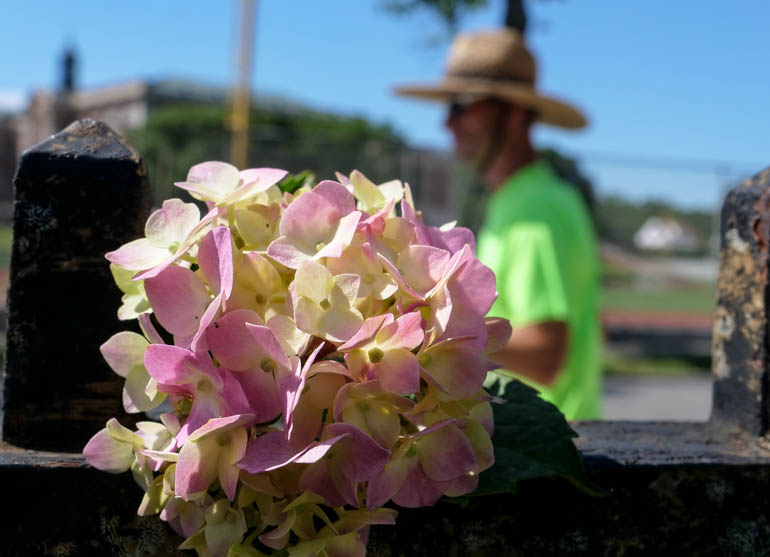 Harita moved up one more lap to 112 (61 miles)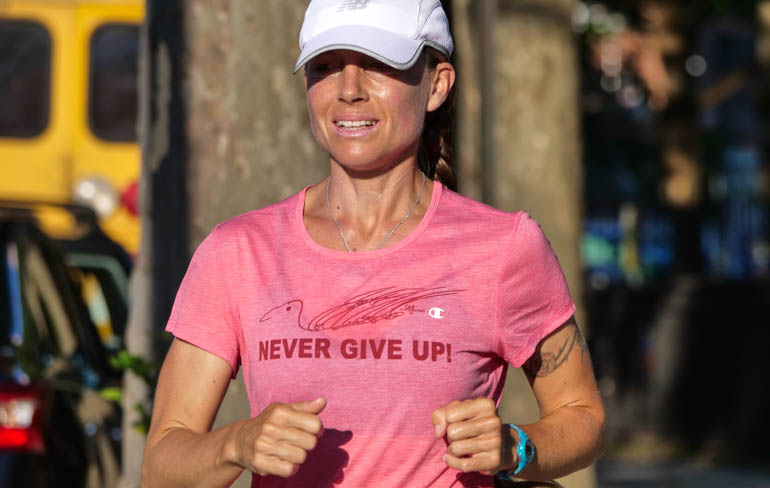 Doing a lap with Mandra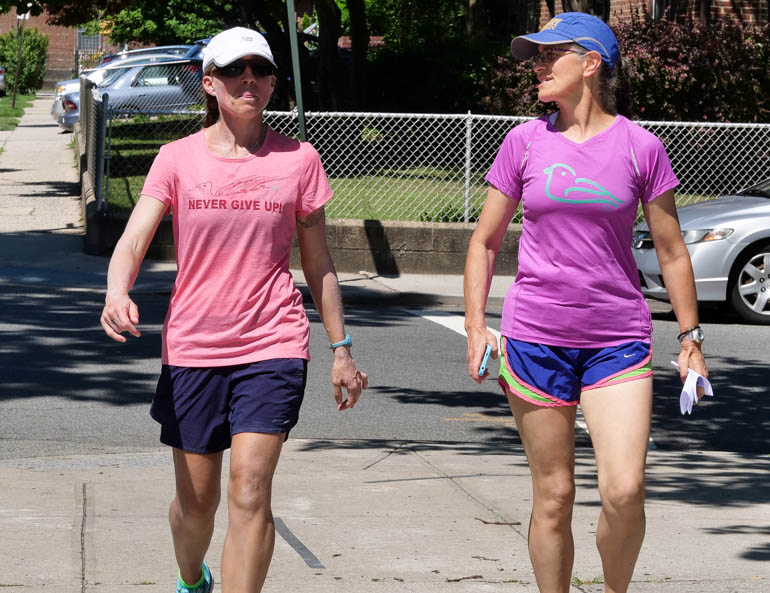 She now has 850 miles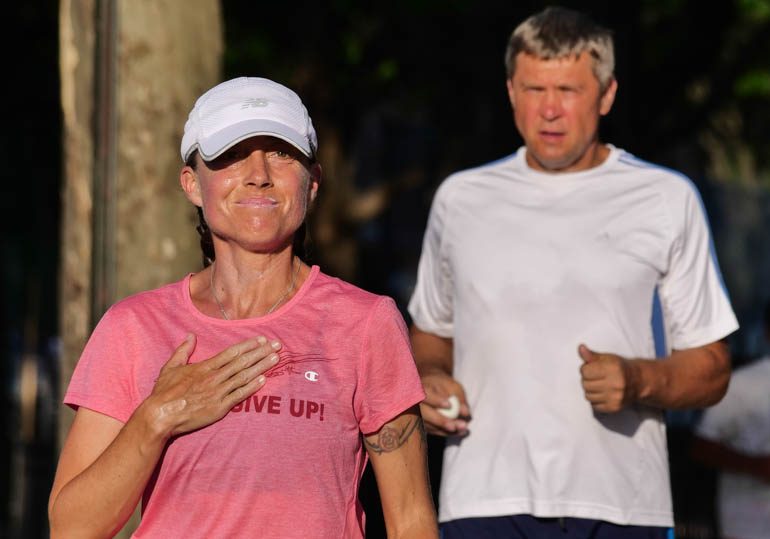 Coming through camp
Flower
Sergey with his 3rd day of 120 laps (65 miles)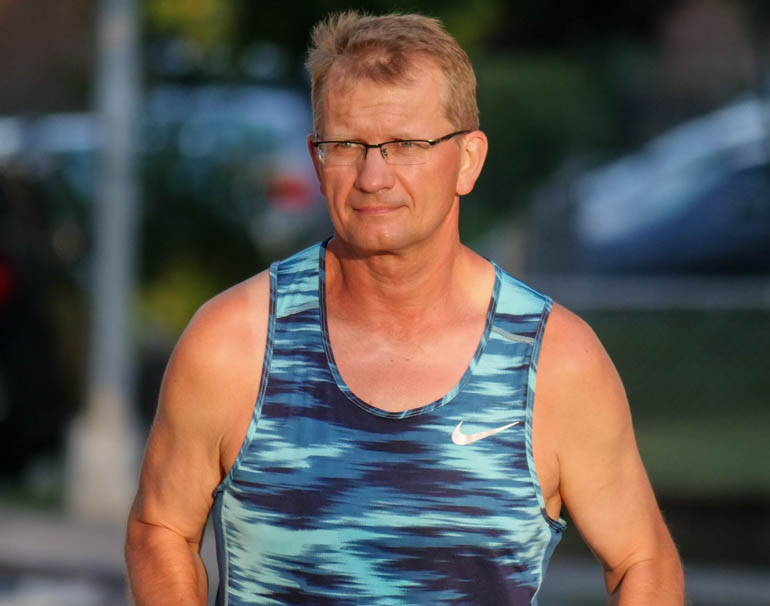 Getting some sun screen protection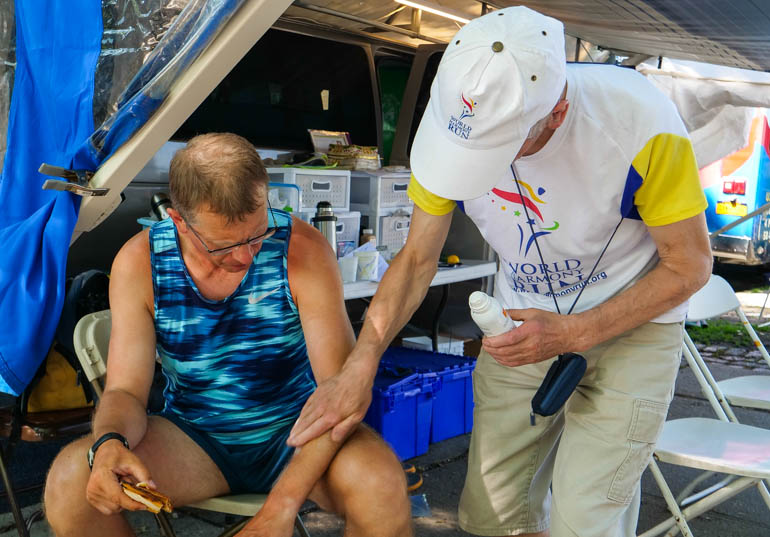 He now has 847 miles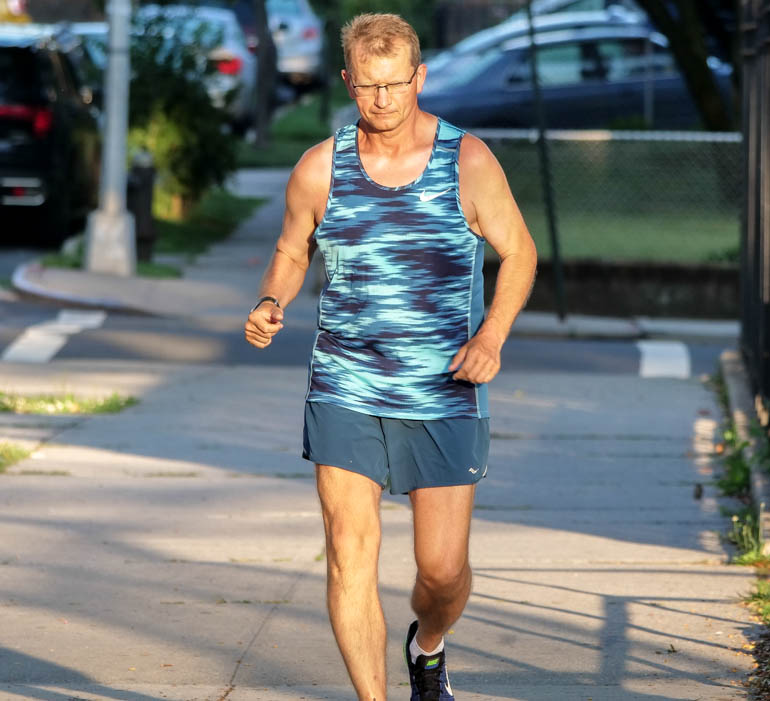 Flower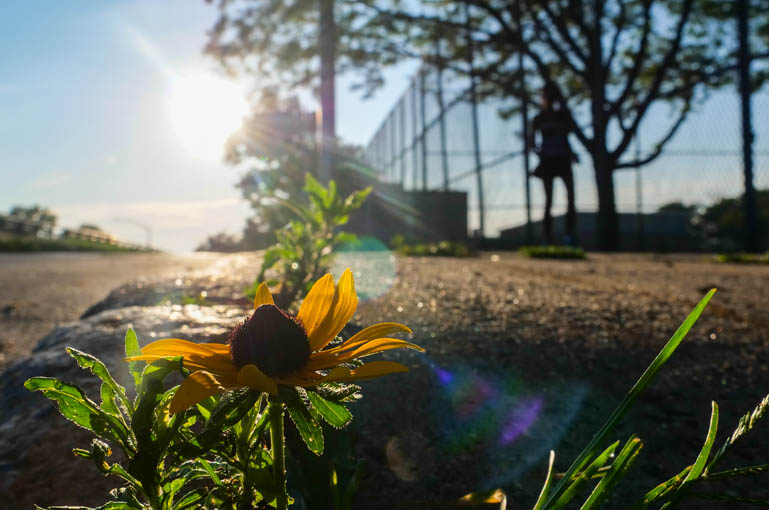 Yolanda had her best day with 114 laps (62 miles)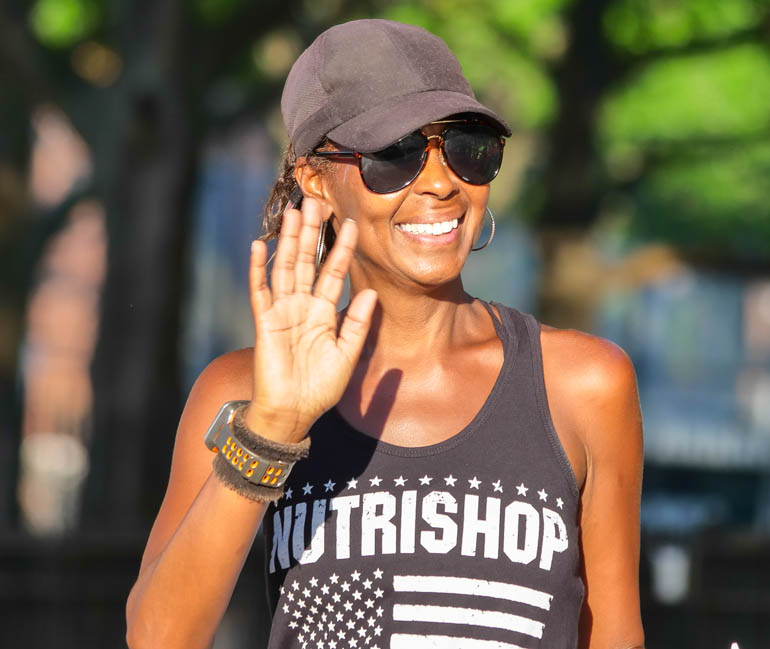 She started the day with 841 miles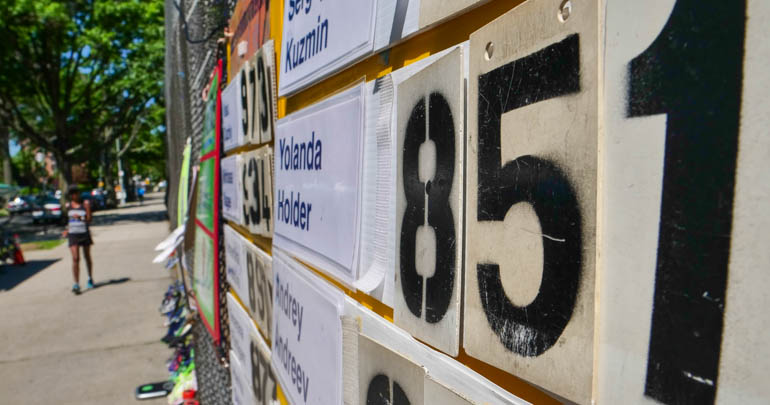 She is doing great
Clover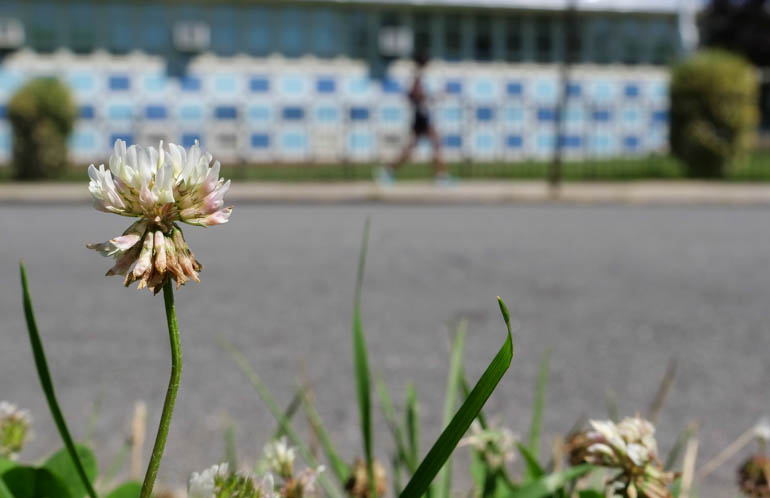 Andrey also did an excellent 114 laps (62 miles)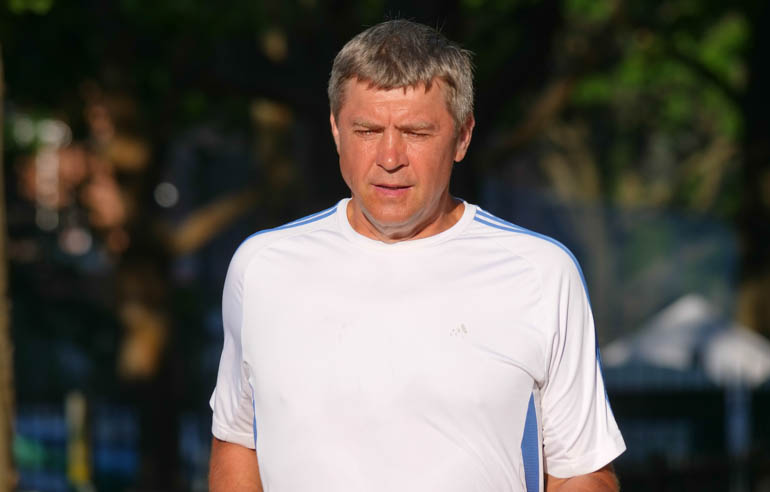 He now has 805 miles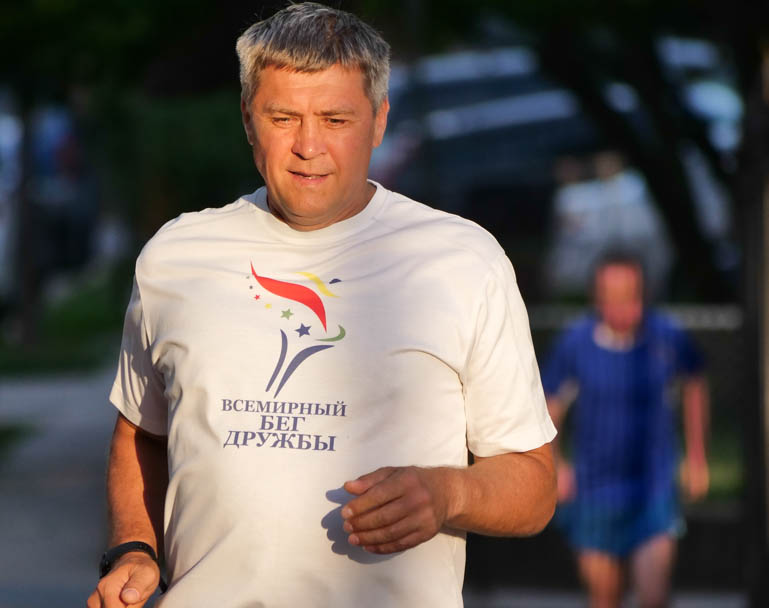 Flower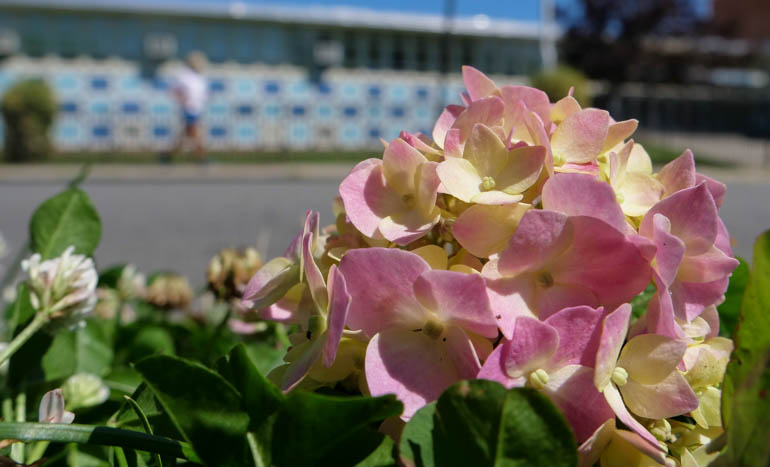 Nidhruvi did 49 miles
She now has 766 miles
A bit of green
This morning Ananda-Lahari said something interesting when asked about his performance yesterday.  He said after running 138 laps or 75 miles, "God was running through me.  Today you will see God walking through me."
His mileage yesterday was the most so far in one day than any other runner in the race.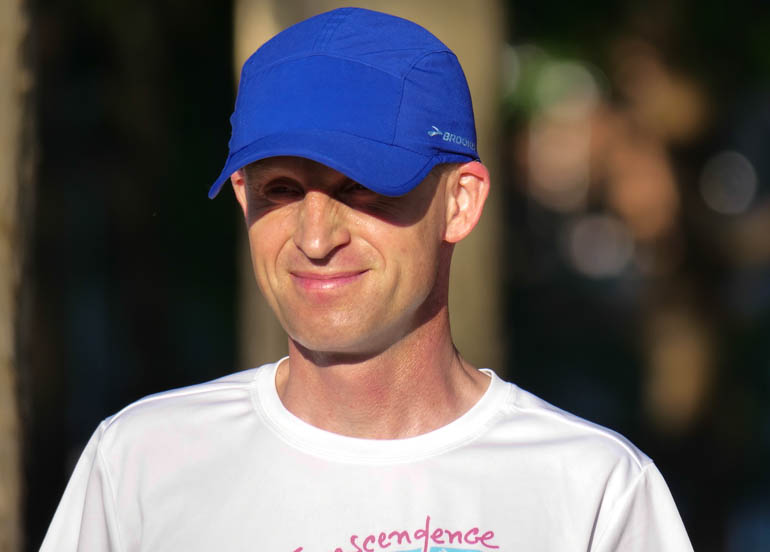 He now has 754 miles
It looked today as though God hadn't finished running
Flower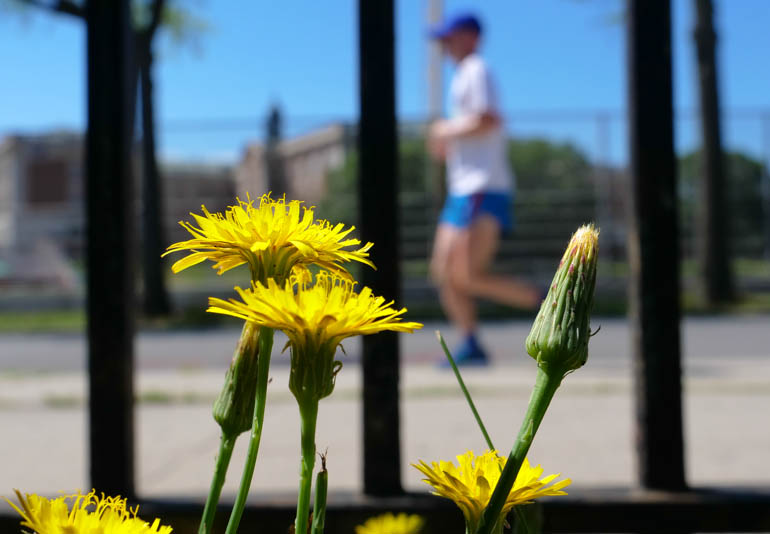 Swamiji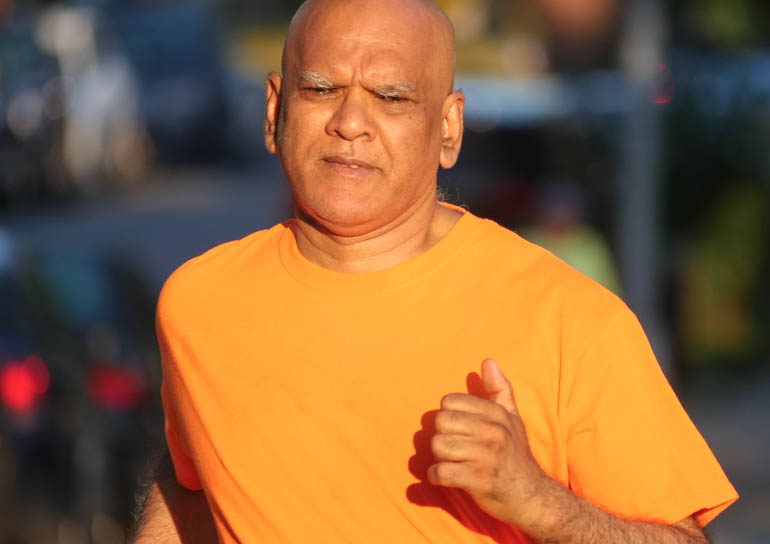 Demonstrating laughter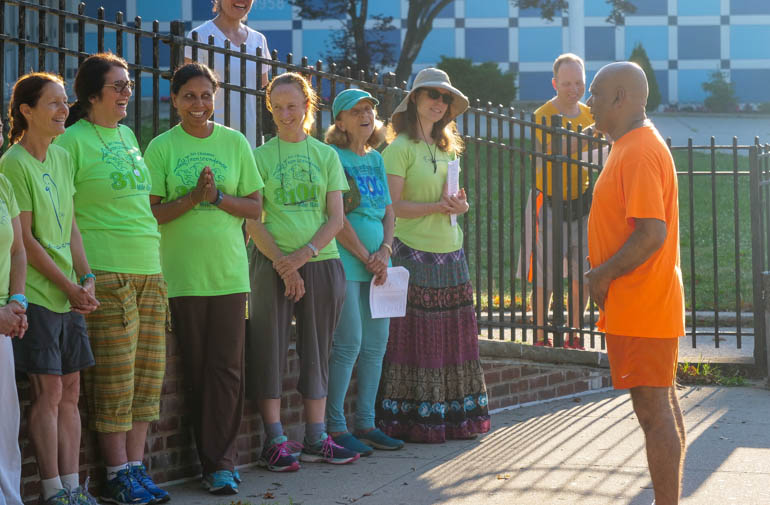 Flower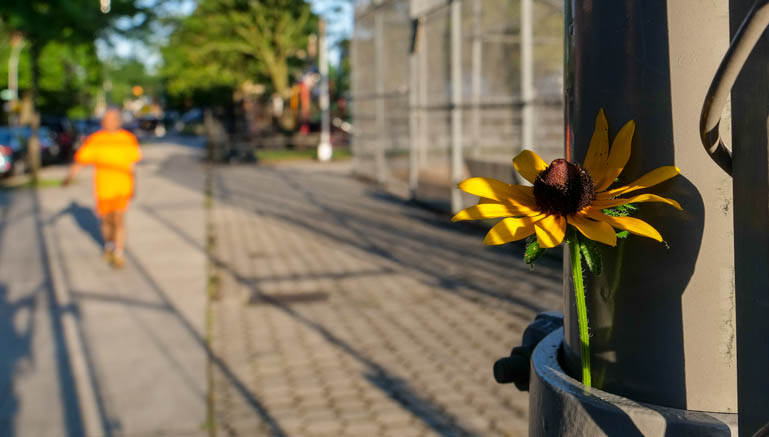 Nirjharini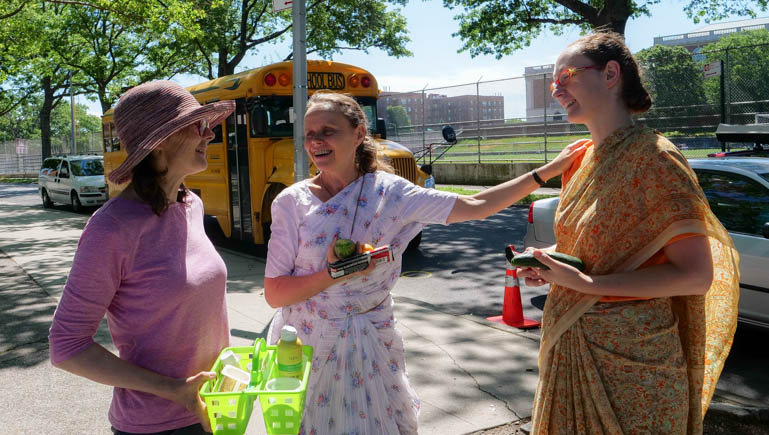 Sahishnu and his weekly report
Click to Play:
"As a matter of fact I would take a job working for peanuts."
Kamaneeya with the Daily Prayer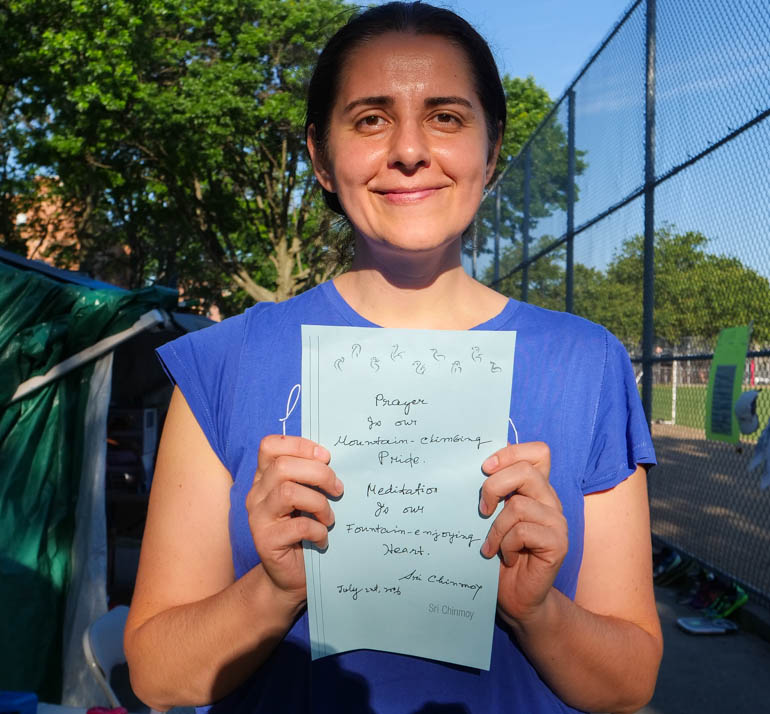 Click to Play:
Kamaneeya is at the race this year for the first time.  "I always wanted to come, and this year I had the opportunity because I had free time this summer."  She also tells me that while performing with her musical group, Blue Flower in Oslo she got in a discussion with Nirjharini who invited to help her cook at the race.
"So actually I am helping in the kitchen, and I just love being here and wanted to come.  I love the energy.  It is very inspiring, and it is so high.  When I am here I feel as though I am always in such a beautiful consciousness."
She says that she can inspired by the race even when she is not physically present.  "Sometimes when I am not feeling good or so inspired I go to your blog."
"I try to be in the present moment so to enjoy every day as it is.  I am looking forward to the whole experience."
Enthusiasm Awakeners
Click to Play:
Paradise is the place
Where my heart wants to grow.
Paradise is the place
Where my mind wants to know.
Paradise is the place
Where my soul wants to sow —
Sow the seed of perfection.