I don't usually ask runners questions about their day to day life while they are running.  My logic, if there is any, is that if they talk about their other lives it will be a distraction from the very real pursuit which they have to face here every day for 52 days.
It is not as though their thoughts don't drift back into the mundane world from which they exist from time to time. But for the most part they all are immersed in a very real and unrelenting battle.  One which causes them to draw upon all their strengths and resources.  Particularly their inner lives.
The other day though I asked Vasu about his job.  Just what did he do when he is not pounding along the holy trail that circles Thomas Edison High school.  Which for him and most of the others for that matter so often appears to be their real heart's home.
Vasu told me that he works 12 hour shifts at a pulp mill 800km North of St Petersburg.  For 10 days he works the day shift and then for 10 days he works the night shift.  After that he has 10 days off and so goes back to his home.
So I asked him the obvious question,did he like his job.  He answered with the sweetest smile, "If I don't like my job I lose my time."
This means of course that I have never heard Vasu complain about anything.  Never grumble, never moan, never be upset.  If he ever does he must do it on the far side of the course when no one is looking.
This being his 5th time at the race he could easily find something to be bothered by.  Just a year ago he was poised to finish the race in 3rd place.  On this same day he had 3001 miles.  Proverbial inches from the finish line.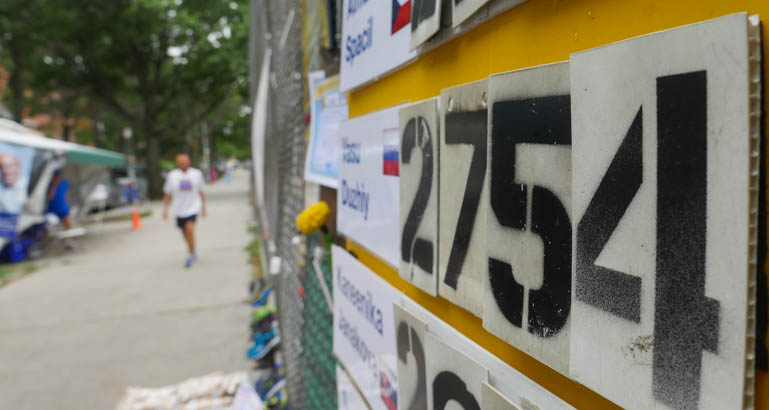 Now this year he has 2740 miles.  261 miles less and about 4 days behind.  But his blister has kept most of his mornings down to a slow aching walk.  But eventually it relents, or the blessings from above come, and he starts to run.  He did 64 miles yesterday.
I ask first today, do you see the finish line.  "I hope yes."
"This year there were times when I did not see the finish line.  But now I hope I can reach it."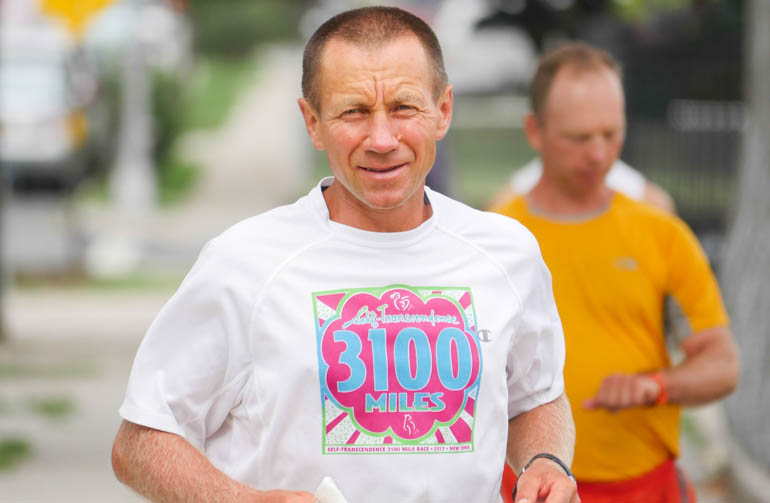 Recently he has been receiving treatment from Kausal.  "He did very good and he has also helped many runners to run better."  Vasu feels that Kausal is acting in a very real capacity to help the manifestation of the 3100 function.
"I don't think anybody can do this race on their own.  This race needs team work.  Everybody is important who is part of it.  Someone runs, someone serves, somebody is a journalist and others come and see us and inspire us to run.  Everybody helps, this is team work."
"Every year I try and do my best.  This year I also tried to do my best.  I think that the results of the race do not depend on us.  We can only try and do our best."
I ask him about what is happening between Yuri and Ashprihanal.  "I think competitions is good if it can help them to increase their speed, and that they inspire one another."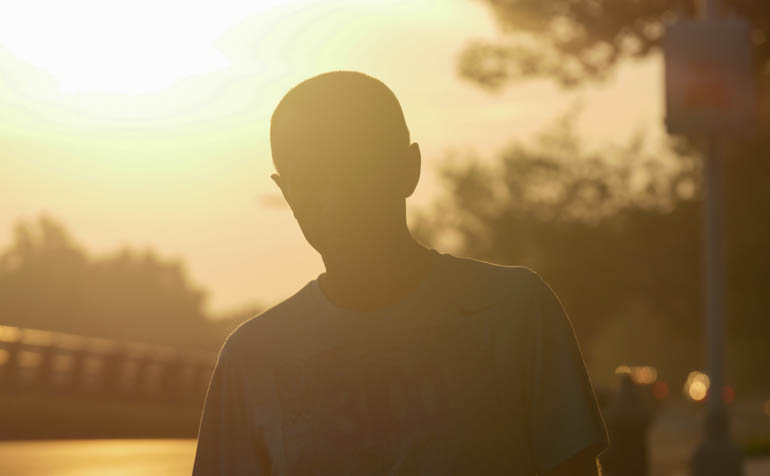 I ask Vasu then about any memorable moments from the past 43 days.  He turns to me and he says, "You inspired me when I asked you one day if you were going off to the beach to run."
"You told me.  No, my job is here.  My beach is here.  My everything is here.  Because the consciousness of the Supreme is here.  It inspired me so, so, much."
*editors note.  A few words of mine can in no way compare to the humble and ceaseless dedication that Vasu and all the runners put in every day. How much inspiration they offer to the world is immeasurable*
Little by little I must
change my life only
in God's own Way.
Sri Chinmoy, My blessingful and pride-flooded dedication to the indomitable runners of the 3100-mile Self-Transcendence Race, 2007, Agni Press, 2007
*Click below to read rest of Report*
Click below to see Dipali's Race Tips:
The board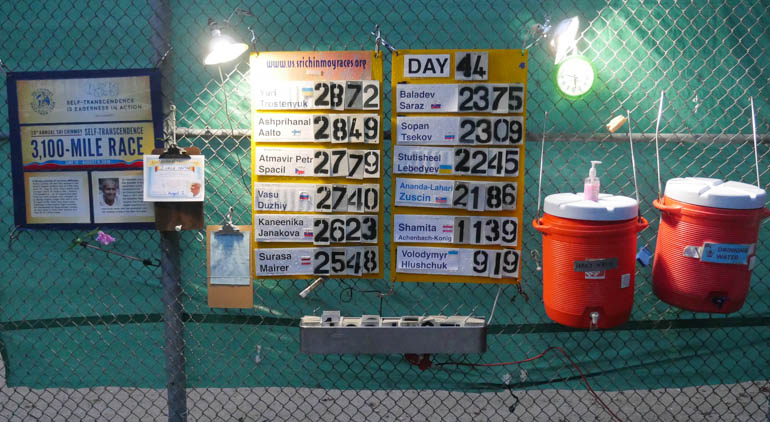 The numbers that gets everybody's head spinning now are what is happening between Yuri and Ashprihanal.  Yuri ran 71 miles yesterday.  His best since Day 2.  Ashprihanal ran 76 miles.  His best since day 1. 23 miles separate the two runners.
It is not going to be hot but it will be humid today.
Vajra leaves
The van arrives
Kaneenika arrives
Ashprihanal takes some water
Yuri comes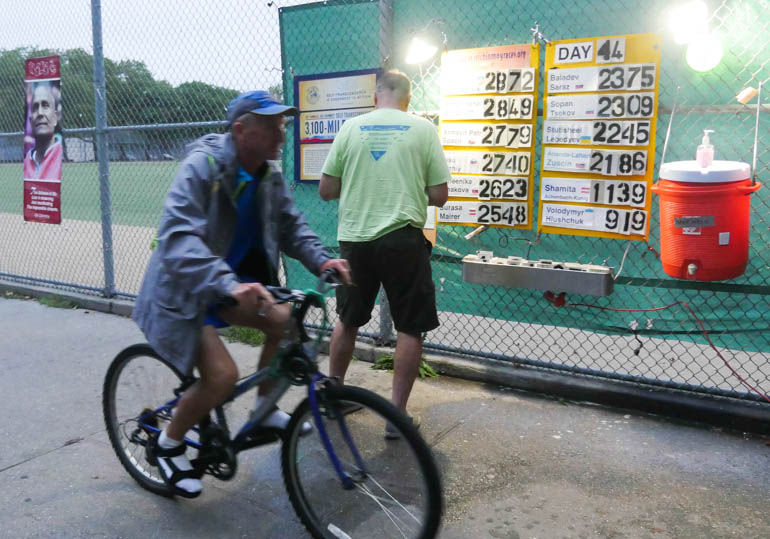 Vasu gets some water
Baladev
Ashprihanal in the motor home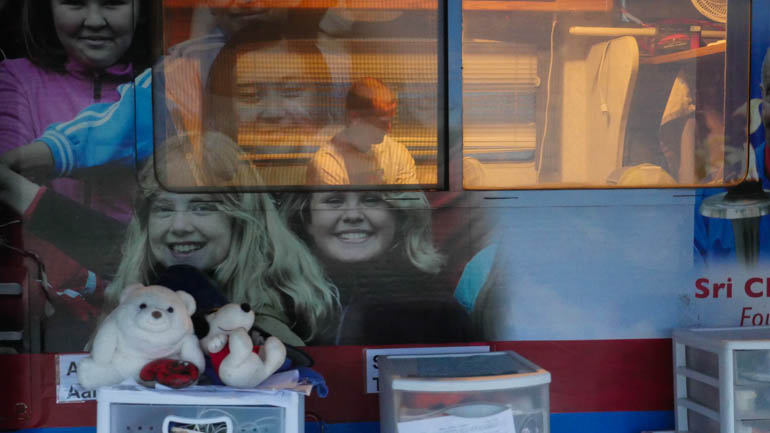 Start Day 44
Ashprihanal runs quickly from the line
Yuri
Yuri ran 71 miles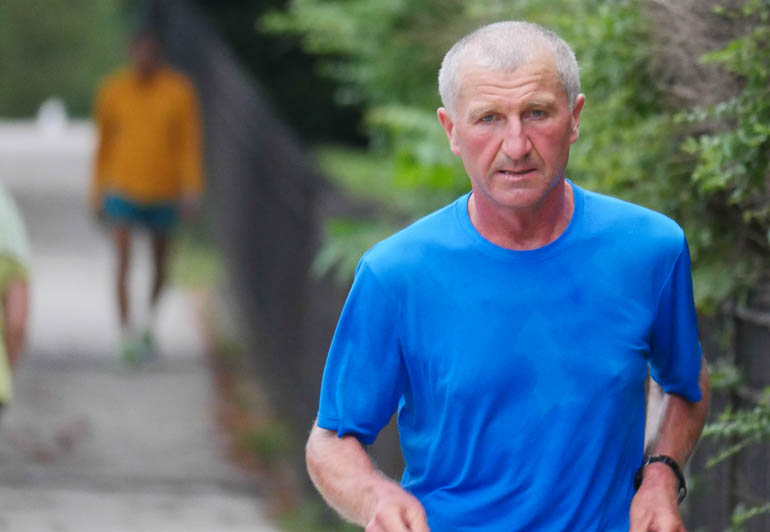 He now has 2872 miles.  He leads Ashprihanal by 23 miles
But just as important, it should be noted, is that Yuri is 26 miles behind his pace from last year
Each year he has run he has improved upon his time
The conditions now are ideal for all the runners
Ashprihanal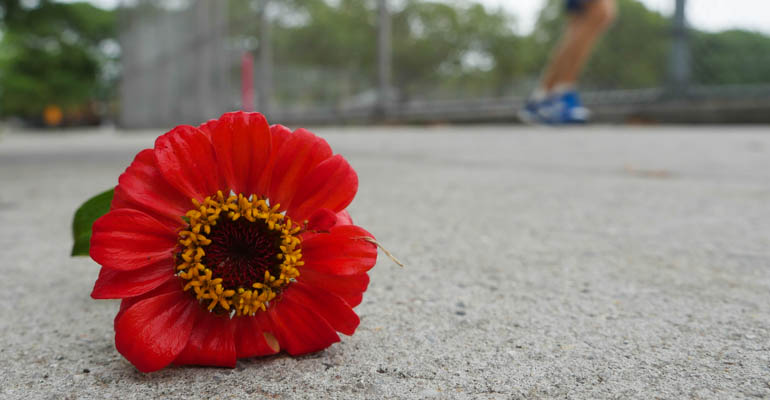 Ashprihanal ran 76 miles
A year ago he was already finished.  Now he has 2849 miles
To inspire him there is a book in camp of all the letters of congratulations from his world record last year
No one know how this will play out
Atmavir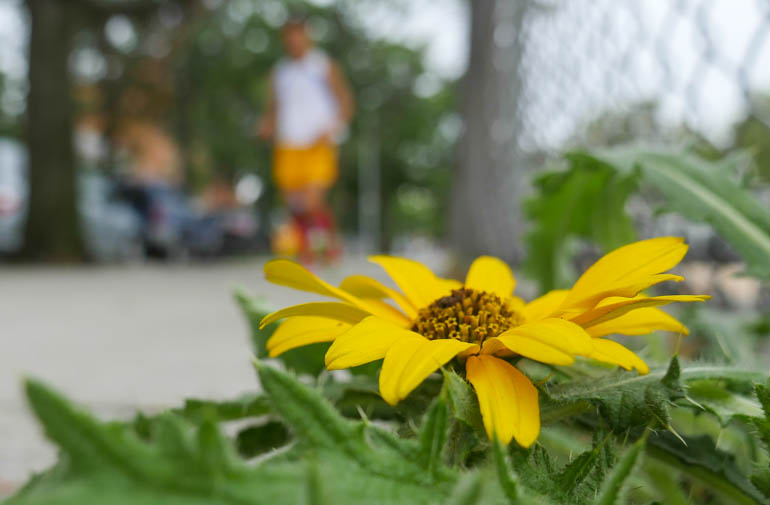 Atmaivr ran 65 miles.  He has 2779 miles
He is 79 miles ahead of last year
Something small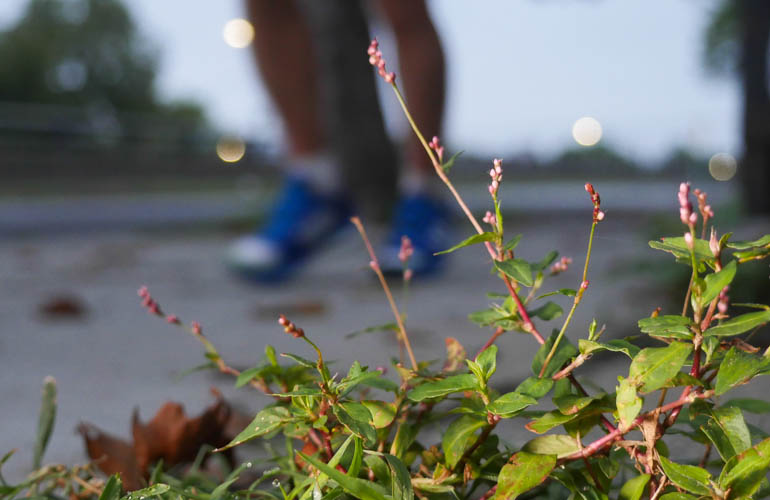 Vasu did 64 miles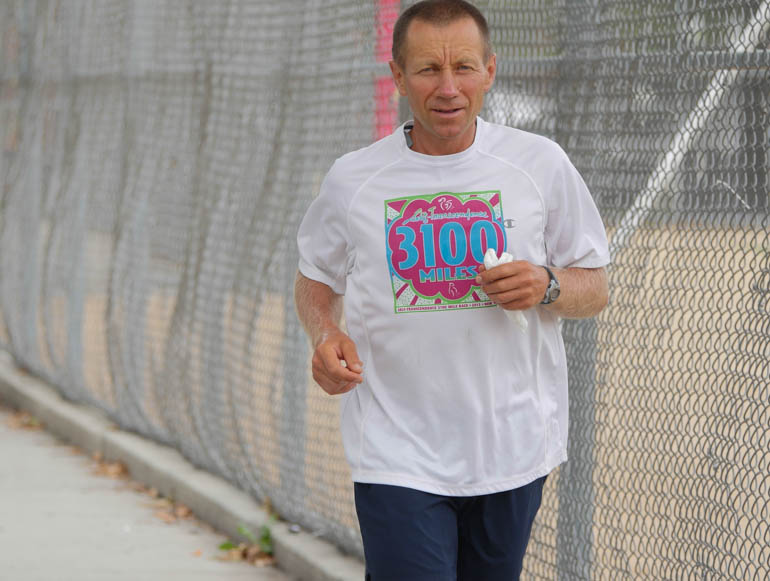 He now has 2740 miles
Every morning he recites the Daily Poem with Adhiratha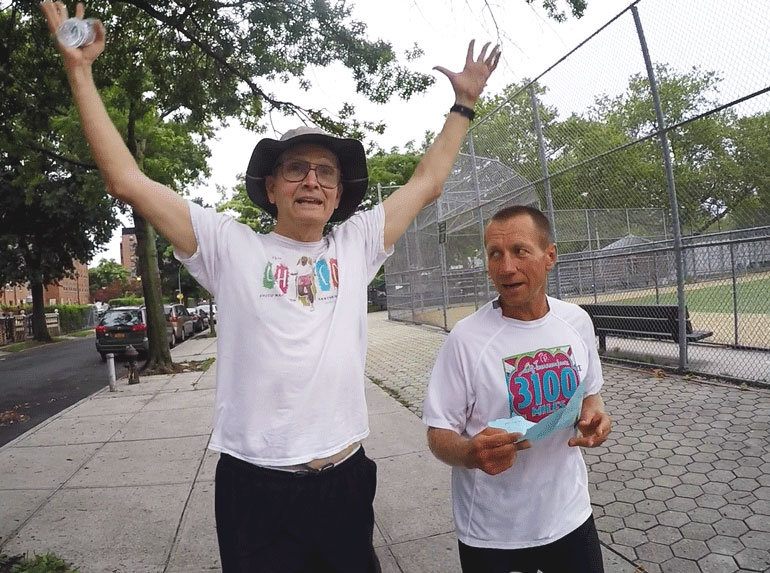 Vasu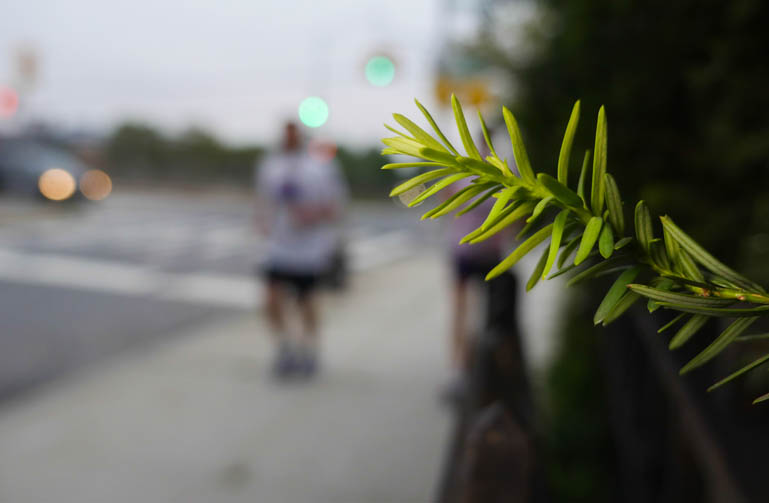 "Do you think we should go out today for breakfast, or stay at home and have left overs?"
Kaneenika did 54 miles
She now has 2623 miles.  She just needs to average 53 miles per day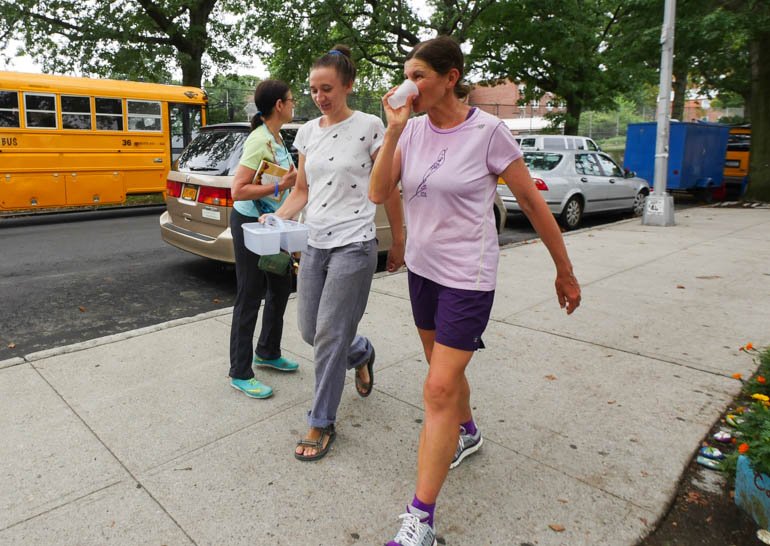 She celebrates that this is the anniversary of when she received her spiritual name in 2001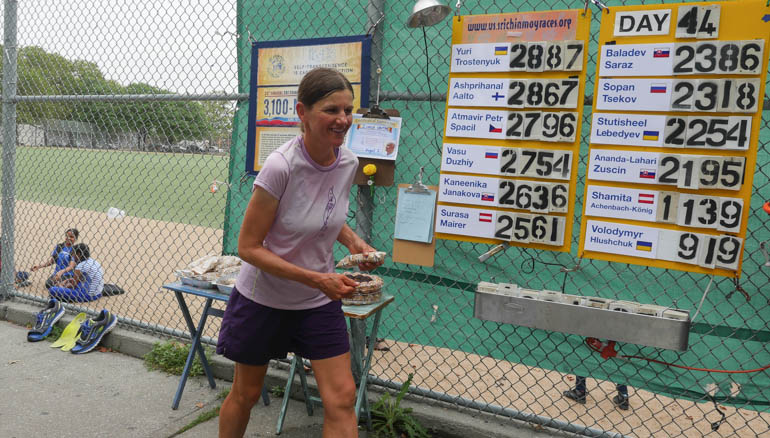 For much of the morning the 2 girls ran quite close together.
Shoes drying from all of yesterday's heavy rain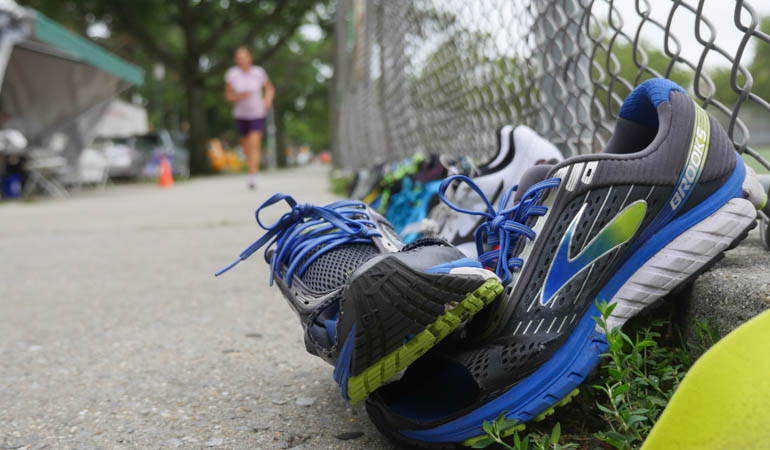 Surasa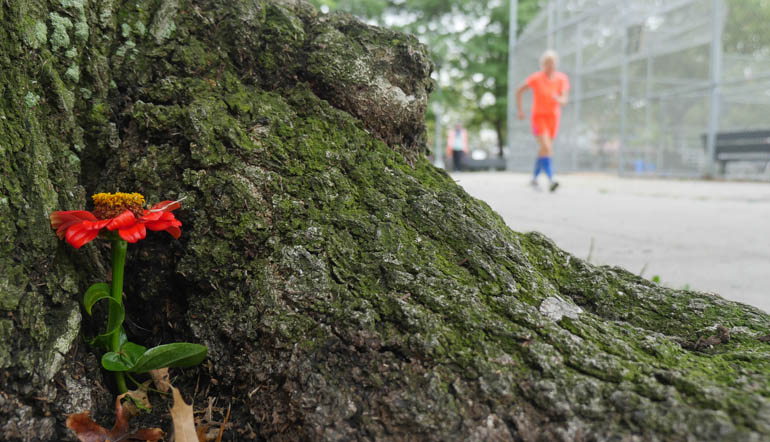 Surasa ran 55 miles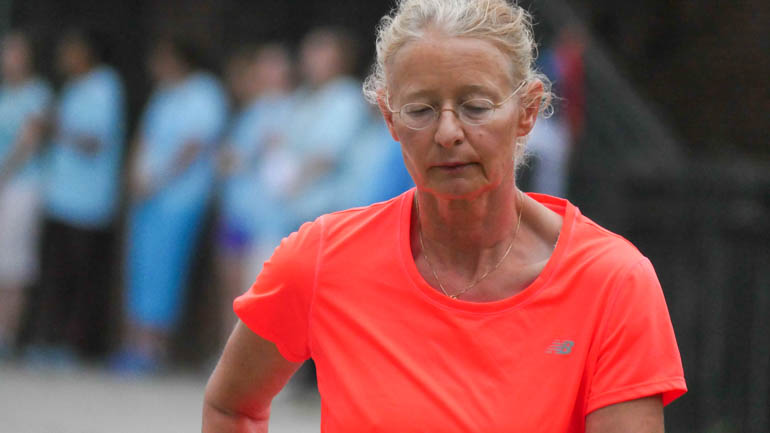 She now has 2548 miles
She is trying her best
Surasa is a remarkable athlete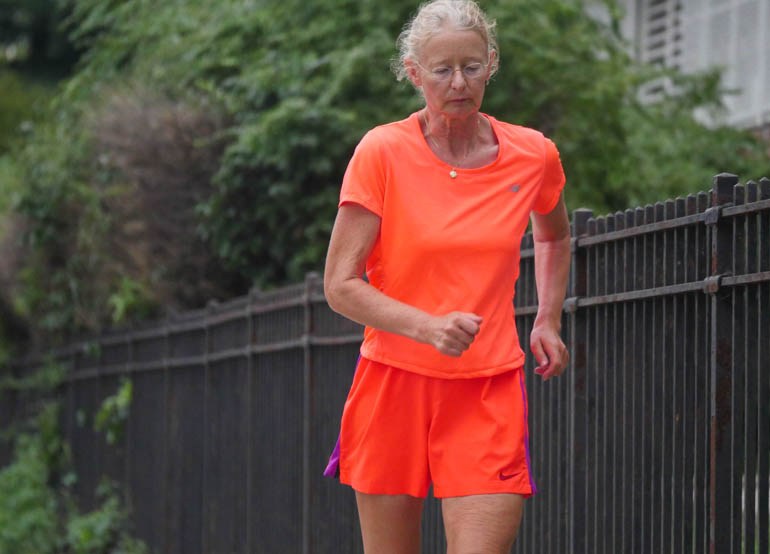 Delicate and strong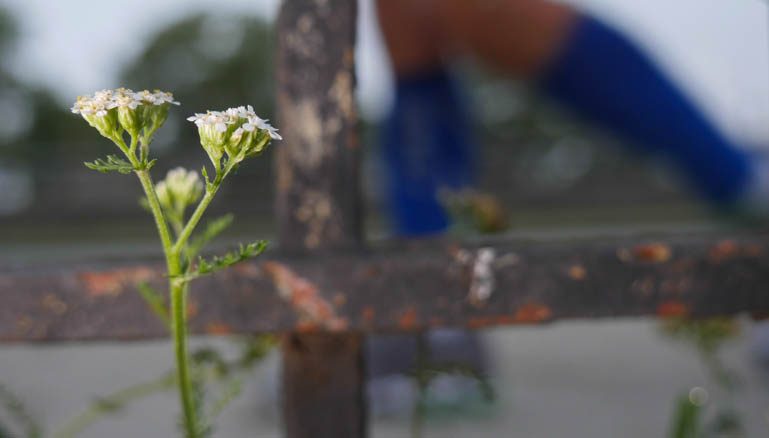 "Excuse me.  Where did the pigeons say they were having breakfast?"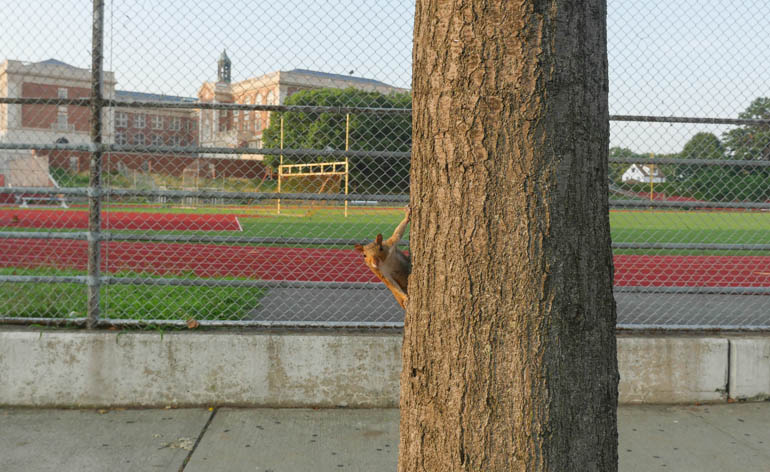 In order to bee proof the food table Rupantar has built a fake paper bee hive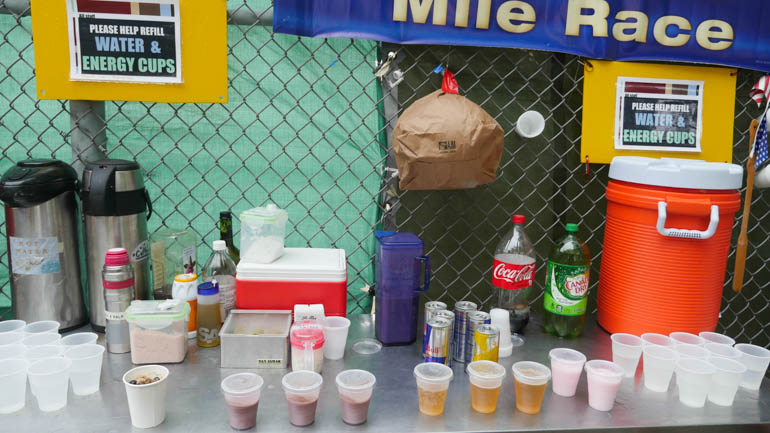 Baladev did 49 miles.  He has 2375 miles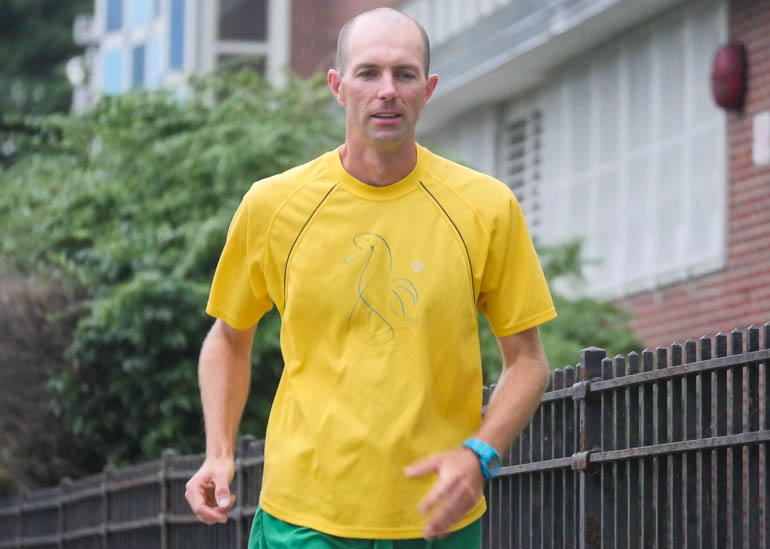 Sopan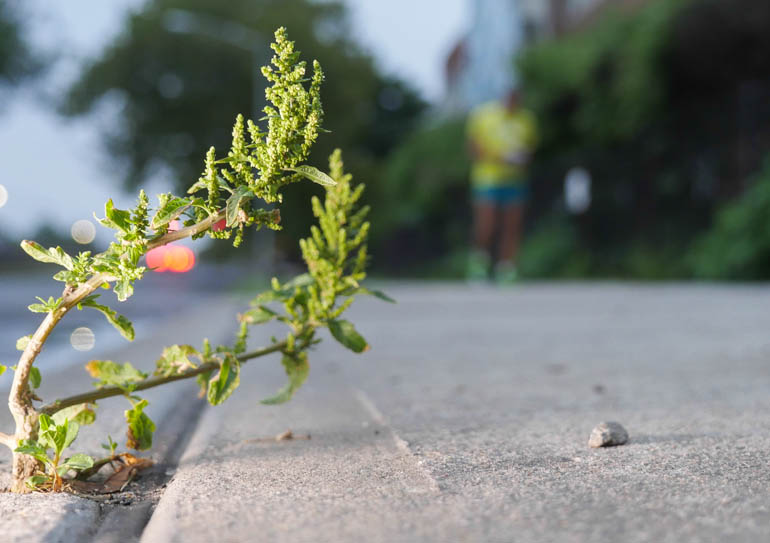 Sopan did 43 miles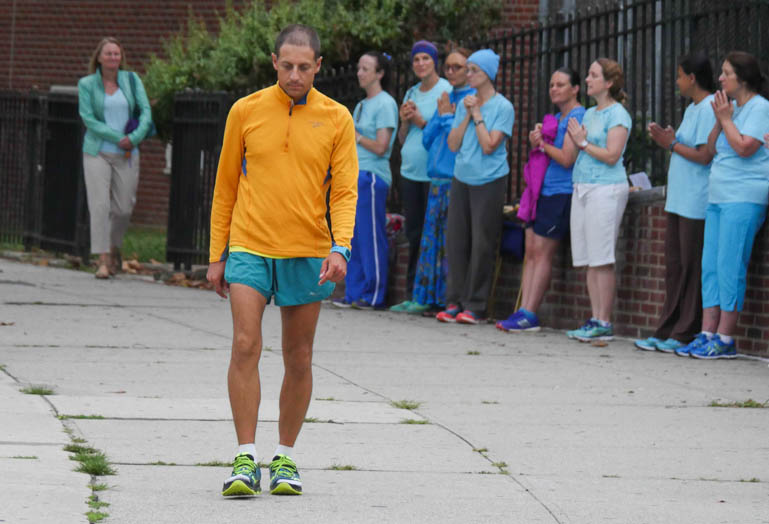 He now has 2309 miles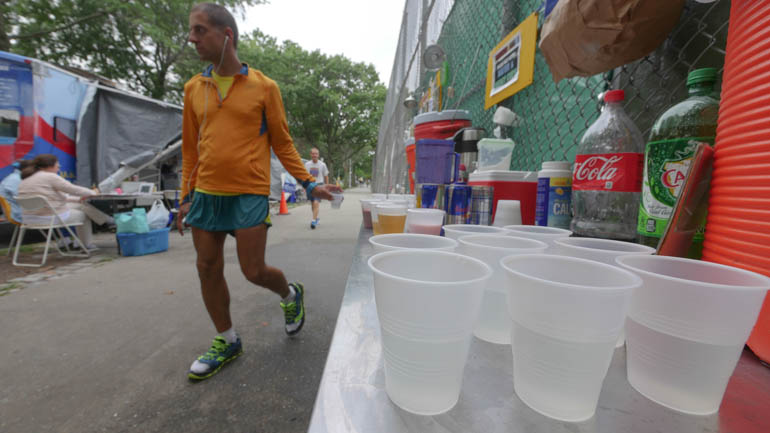 Something new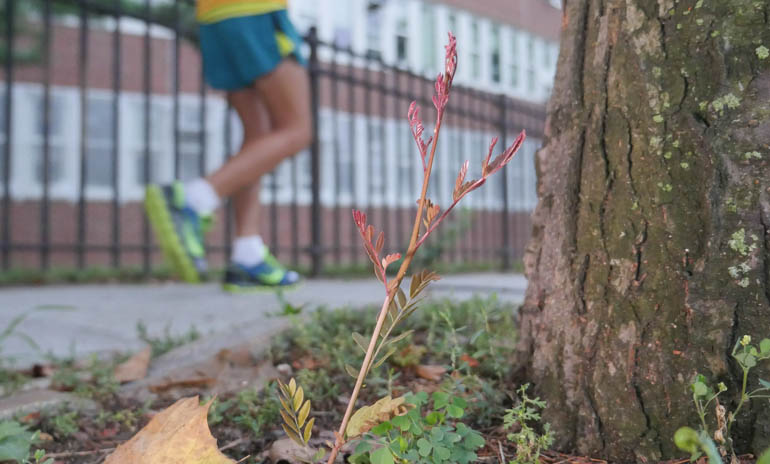 Cloves are also scattered around the goodies.  It seems to be working.  The fans are turned on high
Stutisheel did 36 miles.  He now has 2245 miles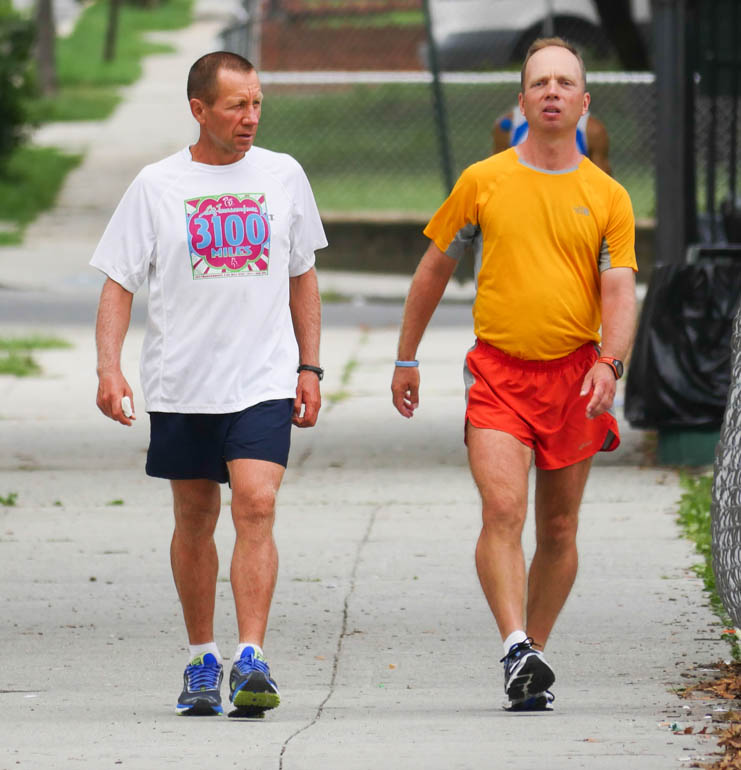 One step
Ananda-Lahari did 44 miles
He now has 2186 miles
No time to ride
"About 5 years ago I spent the summer here."  Anubha showed up at the race with the Enthusiasm Awakeners singers a few days ago.
She describes that when she first saw the 3100 she did not fully grasp its dimensions.  "When I first saw the race I thought I would come out for 5 minutes before I went for a run.  That happened every day and I would find myself still here 2 hours later unable to leave."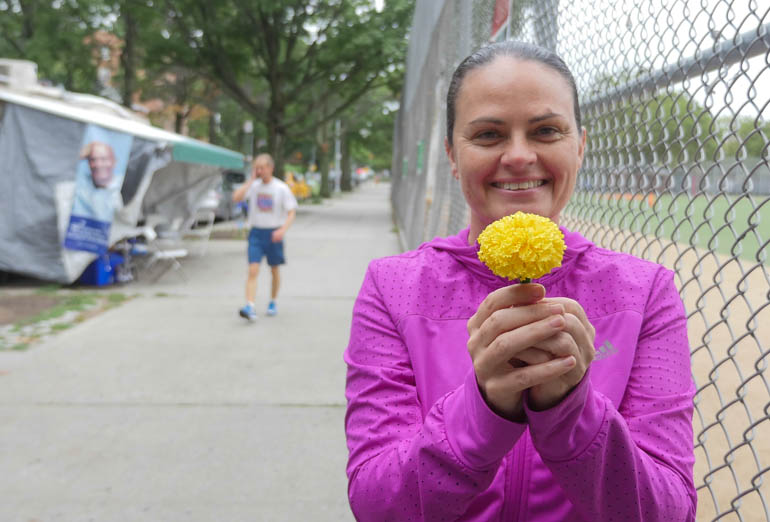 "The whole consciousness of the course here is so powerful and yet so compelling, and so nourishing.  It is very very beautiful to be here.  I feel very lucky."
"Of course there is something else going on here.  It all comes through the runners willingness to show humanity what is really possible in human beings."
"And what a great vision of the Supreme to remind us of our unlimited capacity.  When we come here we see these athletes showing us that in an unimaginable way.  It takes you to another place.  A place that you could probably not take yourself."
"There are so many people around the world that I know follow this race.  With so much dedication and love.  I think that for all of us that do that.  We feel that we are a part of the runners journey in some tiny way.  Whatever they are going through we feel that we are a teeny part of that."
"And the aspiration that they bring to this world arena, I think feeds us.  And so I think that I always feel my aspiration coming forward because of the aspiration that you see in the faces of the runners."
"It is always extremely humbling.  I always feel very very grateful to be here."
Click to Play:
Nirjharini filling out her marathon entry form
Uddipan updating the board
The board around 7:20pm.  17 miles separates Yuri and Ashprihanal.  Vasu now has 2785 miles.  He has done 45 miles
Anubha reads the Daily Poem
Click to Play:
Enthusiasm Awakeners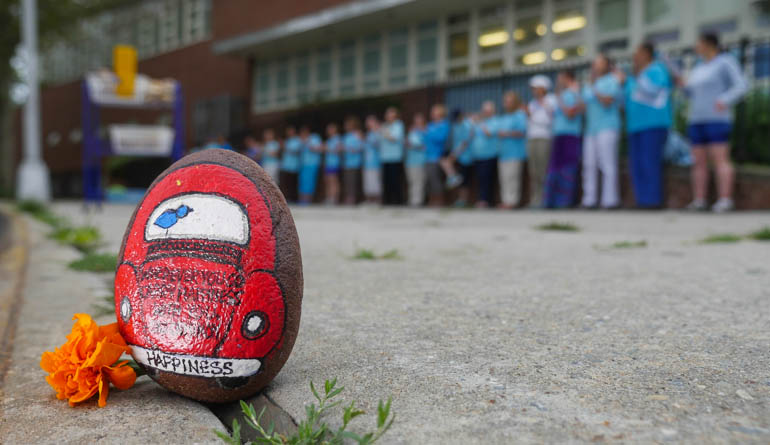 Click to Play:
On this day in 2007 Sri Chinmoy wrote the, 'A Very Significant Dream Song.'
Last night I had a very very very Significant Dream.
I saw my Lord, clasped His Eye
And Kissed His Feet Supreme.
Self-Transcendence 3,100-Mile Race Songs