Kaneenika has been running for 89 days now on the course.  She has collected 5304 miles but has yet to reach her goal.
This of course makes little sense unless  you are familiar with her history here at the race from last year.  She gave of course a valiant effort over 52 days but came up in the final hour still 86 miles short of the distance.  An injury she received in a fall late in the race kept her back from being able to maintain her pace.
Last night she completed her 37th day this year and ended the day with 2290 miles.
For those of us who have watched her blistering pace over the first month were relieved when she made it to 2000 miles.  She looked unstoppable.  As though nothing could go wrong, and then quite unexpectedly for all of us and in particular for Kaneenika, it did.
For the last week she has been battling sciatic pain and though she has not stopped, she has slowed.  For all of her supporters there has been an inaudible yet collective gasp.  All mouthing silently the words, O please not again.
Since we are now in the late stages of the race the numbers for those of us watching from the bleachers are easily calculable.  The one number that is easily added up to is the number 54.  If she can run that number of miles every day she will complete the race.  Last night she ran 51 miles.
"I guess there were some indications but I guess I didn't catch them.  Then it came all of a sudden after my break on Tuesday."(last week)
When the problem first arose she says, "I started treating it right away.  Which was helping because it could have been much worse."
"I didn't know that it was sciatica from the beginning.  It started as lower back pain.  Which my helper was trying to massage." The very next night Kaneenika says that she received 2 different treatments.
"There were worries of course but I was trying to stay positive.  I was concentrating on trying to treat it."
She says that there have been other problems that she has dealt with since she began the race.  This sciatic problem has just been perhaps the toughest.  If there is something to learn from this, who can say.  She says that all these tests ultimately make you stronger.
"To have more faith."
"When something like this happens it becomes a kind of focal point.  You forget all the other problems that you have.  It changes everything. Also it changes your perspective and how you look at things."
Kaneenika says that before it happened she had been realizing that there were still more than 2 weeks to go.
For a time she says she began to feel the nagging tugs of doubt.  This event with sciatic pain only intensified her worries.  "Maybe I won't have enough time to finish the race."
"Now I am just trying to stay positive.  To stay in a good consciousness, and just to surrender."
God loves my mind's
Positive thoughts,
Positive ideas,
Positive ideals
More than I can ever express.
*Click below to see rest of Report*
The Board
All quiet
The van arrives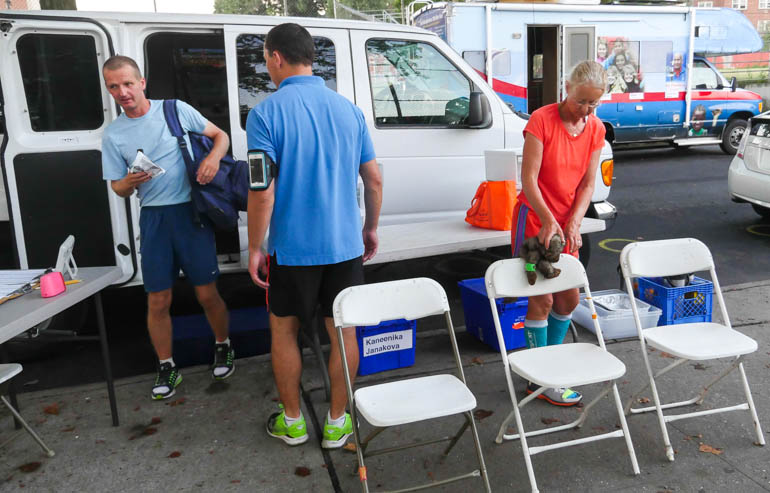 Torrential rain fell early yesterday evening.  Shoes need to dry.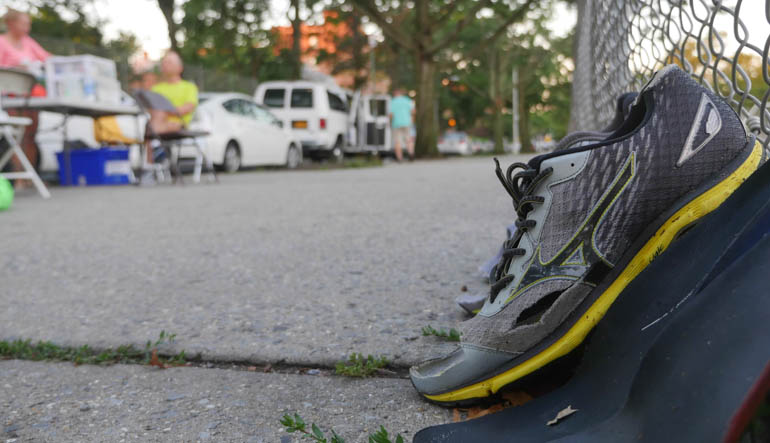 Rupantar making his video
Yuri comes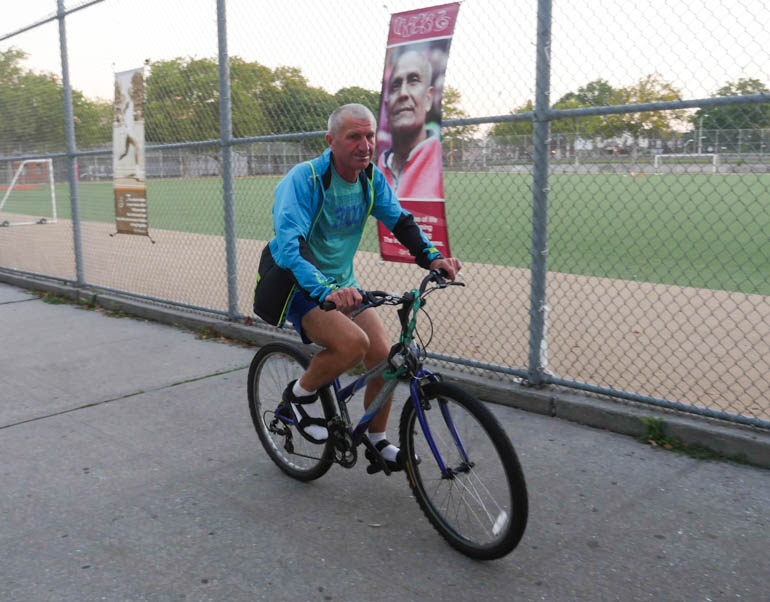 Wide view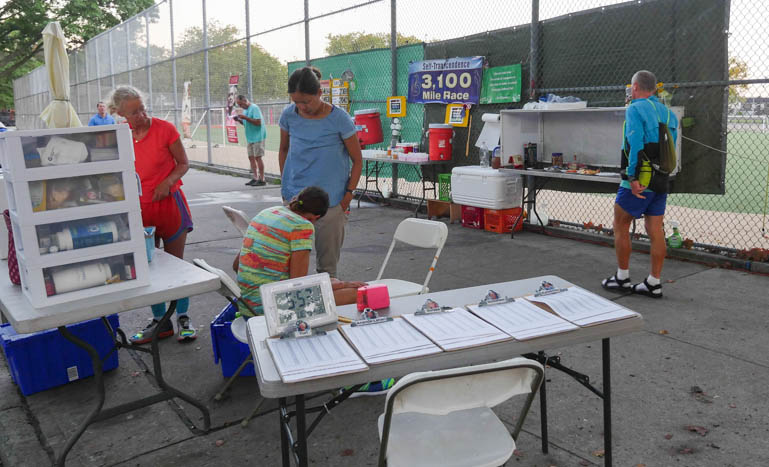 Baladev with shoes
Start Day 38
First steps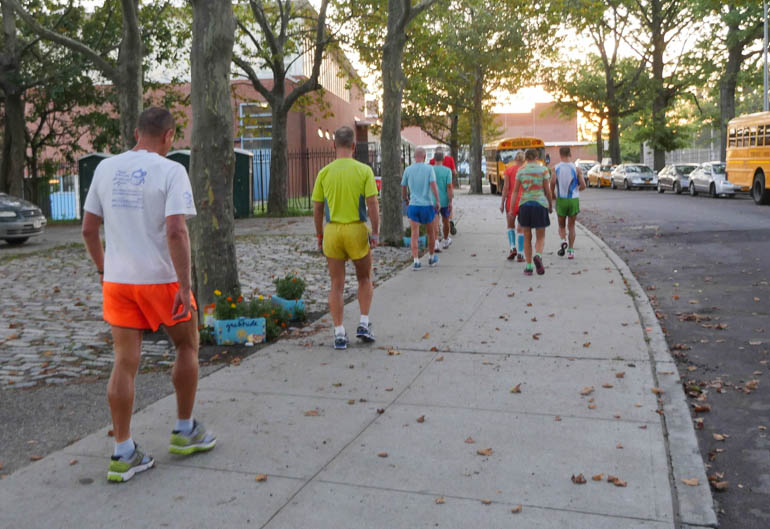 The sun in the playground
Despite the heat, humidity, and heavy showers Yuri made 66 miles
He now has 2464 miles.  13 ahead of Atmavir
Drying shoes
Vajra hard at it
Atmavir had 64 miles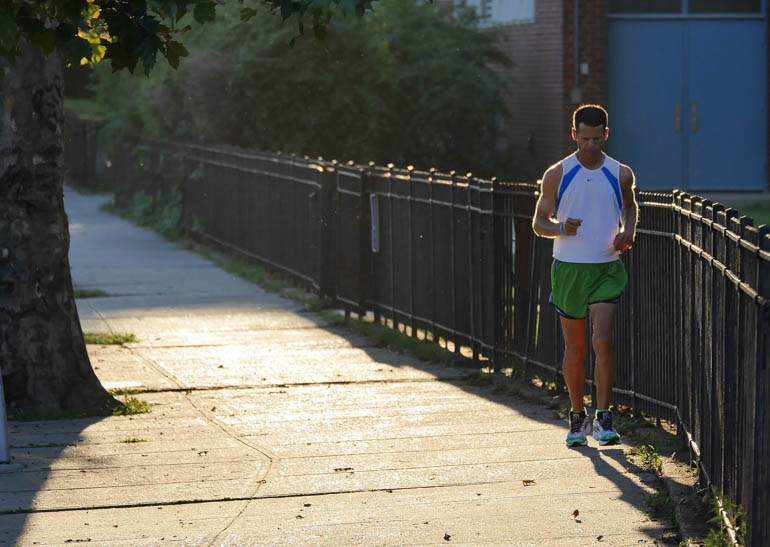 He now has 2453 miles
He is 89 miles ahead of last year
"Yes, it really is.  Taking a bench rest at least once a day is great for the spine and the lower back."
Ashprihanal had 59 miles
He now has 2435 miles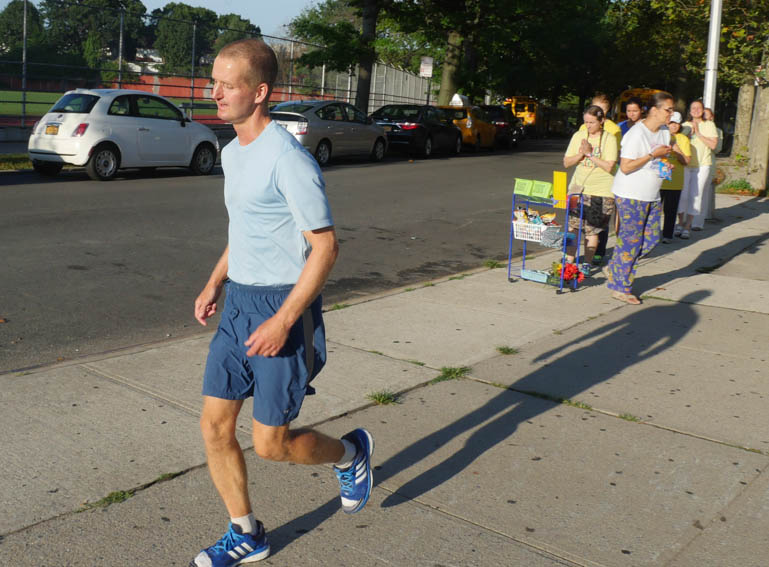 In camp
Grin and bear it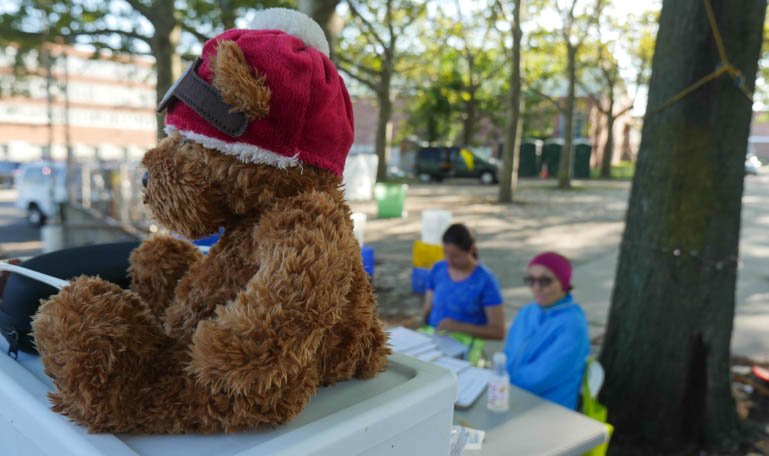 Vasu had 60 miles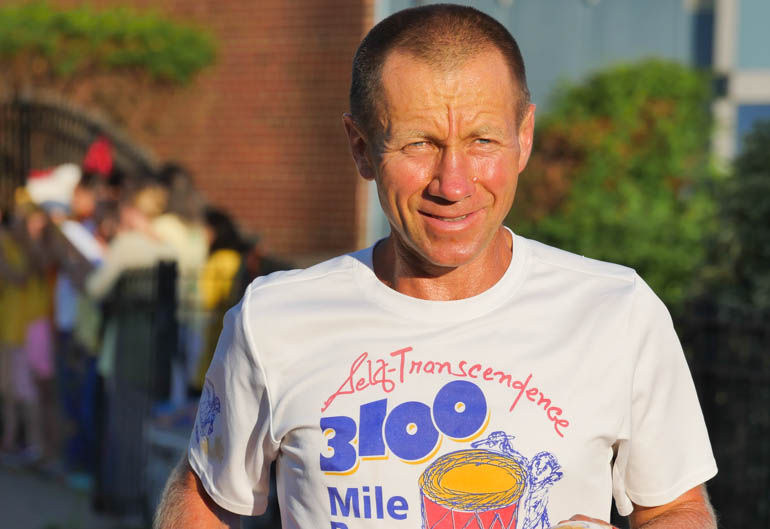 He now has 2355 miles
He was very concerned about getting his foot wet yesterday during the heavy showers.  He stopped temporarily to protect his blister
In camp
Time to monkey around
Kaneenika did 51 miles
She now has 2290 miles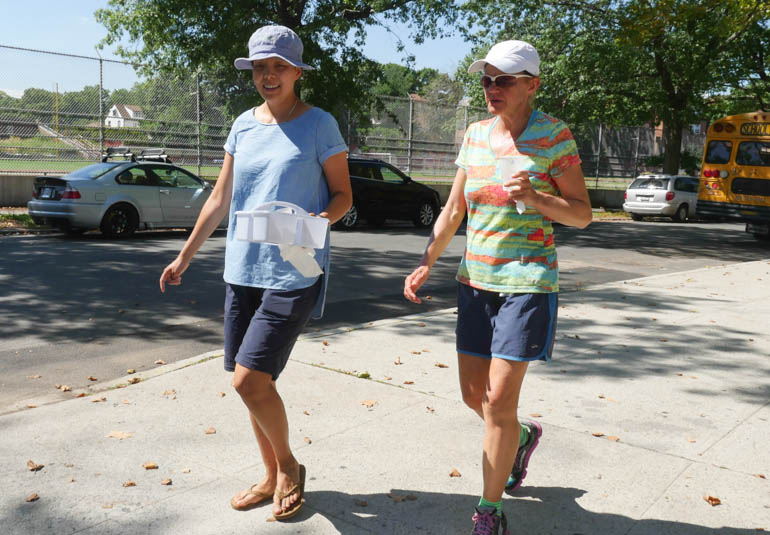 A treat
Pictures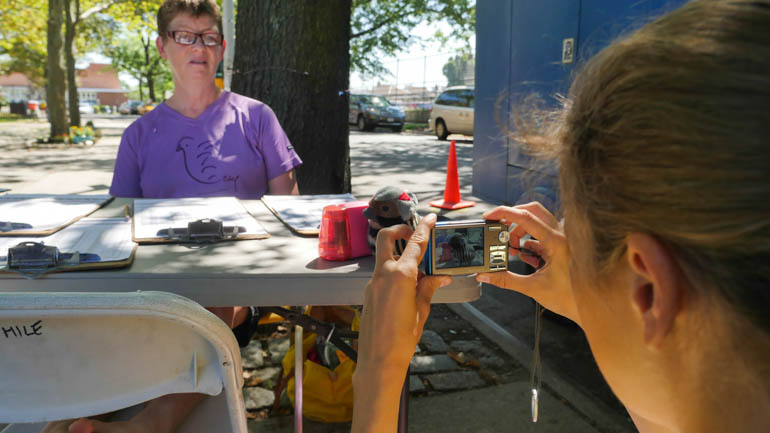 Surasa did 48 miles yesterday.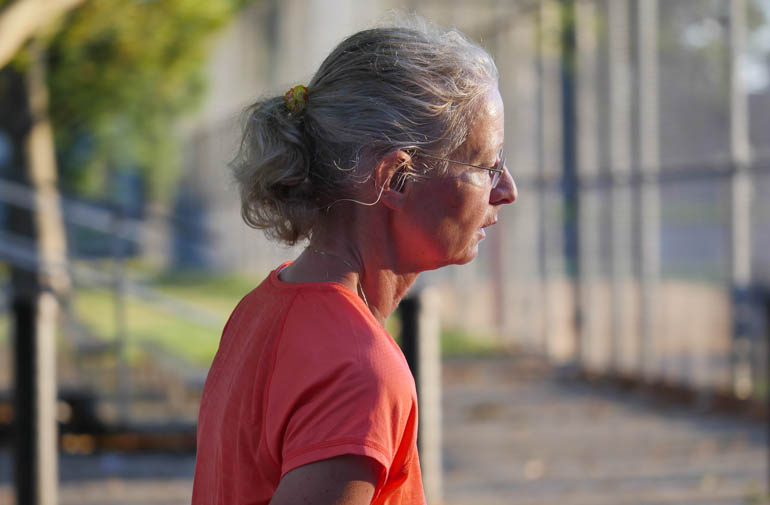 She now has 2233 miles
Surasa needs to average 57 miles a day in order to finish.  After being treated by Dr. Mitch Proffman, the chiropractor who comes on Tuesdays
Service road
Baladev did 55 miles
He now has 2068 miles
The other side
More pictures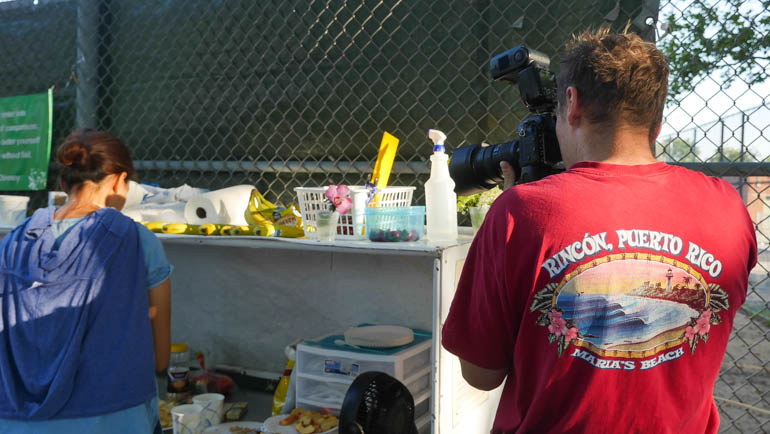 Sopan did 42 miles.  He now has 2042 miles
Out of view
Stutisheel did 25 miles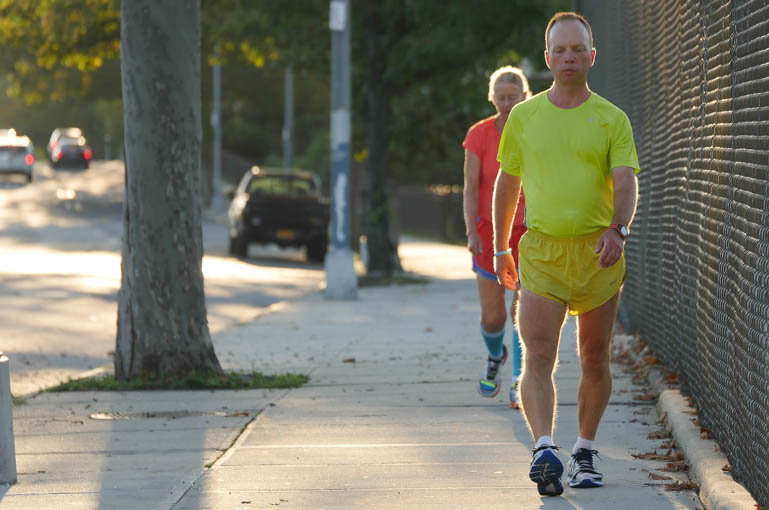 He now has 2039 miles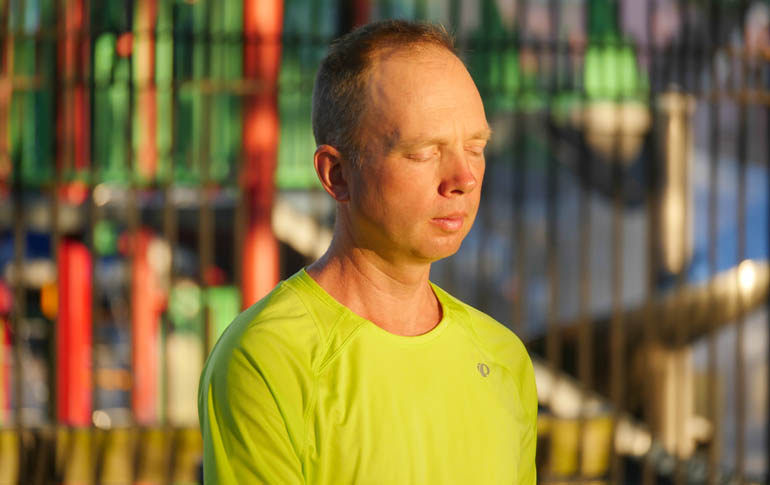 Golden
The long journey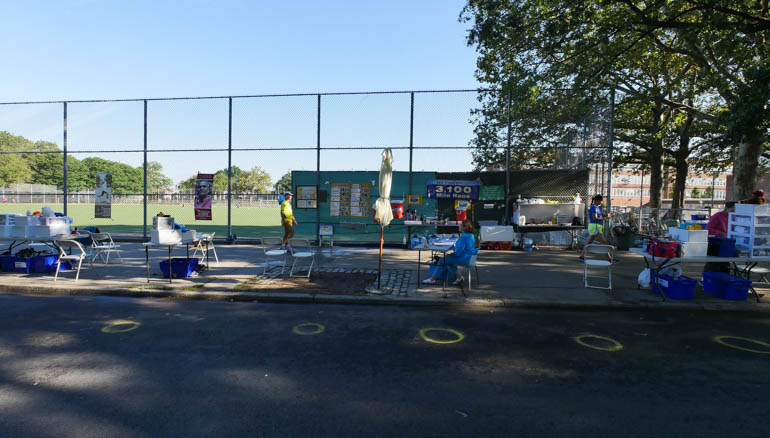 Ananda-Lahari did 47 miles
He now has 1912 miles
A drink and more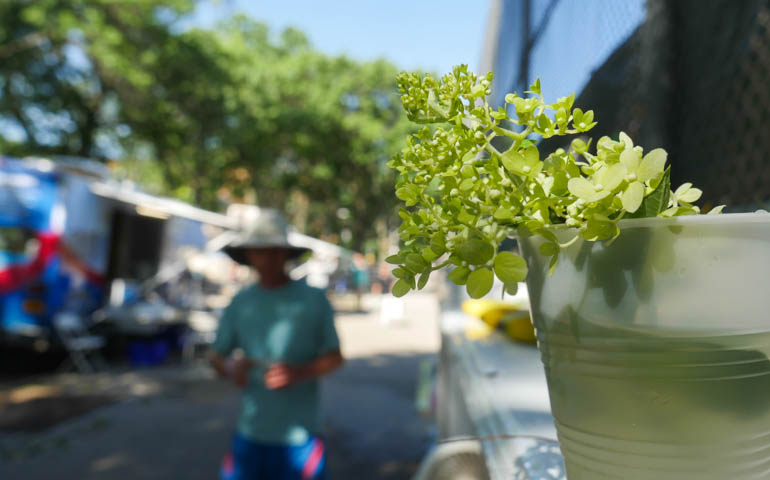 "Joe, for safety sake.  I told you.  Maintain at least one hand hold as you ascend or descend the fence."
Sahishnu making up bags of ice
"It is very special to be able to come out and sing for the runners.  I think they really enjoy it."
I spoke with Samahita this morning, one of the members of the Enthusiasm Awakeners.  They are celebrating their anniversary tomorrow.
"When Guru was coming every morning it was always very very special.  Guru would compose a song and teach it to us."
"The songs are really like mantras.  They don't have to be in Sanskrit.  They can be in English."  She tells me one of her favorites.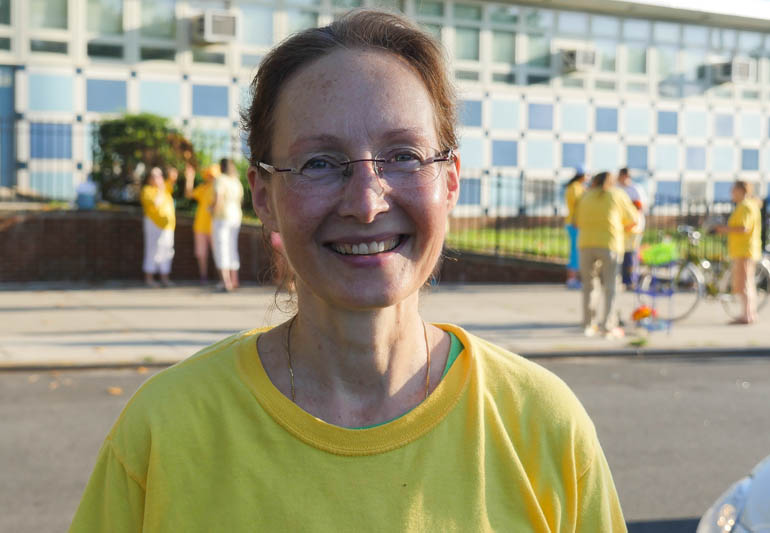 Against the power of the inner joy,
The loudest drum is nothing but a tiny toy.