Just a day earlier the Peace Run arrived in Wales.  This morning the runners cross into Roth Park to partake of a great Welsh breakfast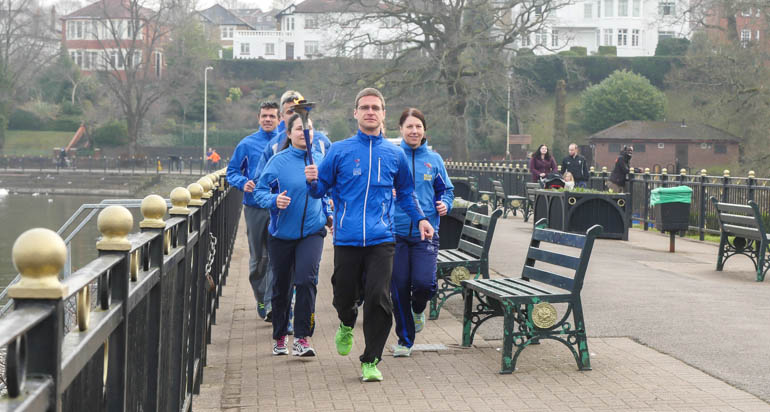 The Peace Run has had a long and significant relationship to Wales.  The torch has covered many miles over the length and breadth of the country.
The Terra Nova Cafe is happy to greet and feed the runners this morning.  Nick was the groups generous host.
On the wall of his cafe is the original plaque that designated Cardiff as a Sri Chinmoy Peace Capital on October the 4th 1997.
Sri Chinmoy the founder of the Peace Run was in Cardiff when the plaque was first erected at a different location.
Soon the runners head off to the next ceremony.
4 years earlier a Peace statue was put up along Cardiff Bay.  Kaivalya the sculptor cleans and prepares the statue before the ceremony.
The runners arrive.
They are greeted by the Lord Mayor of Cardiff, Councillor David Walker.
A short ceremony takes place.
Team Captain Devashishu tells the mayor about some of their recent adventures.
A proclamation is read
Pictures are taken.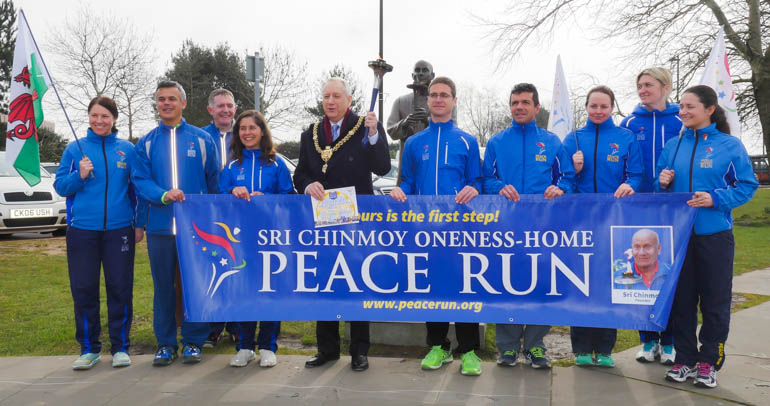 It has been a good morning.  Steven Thomas has provided introductions.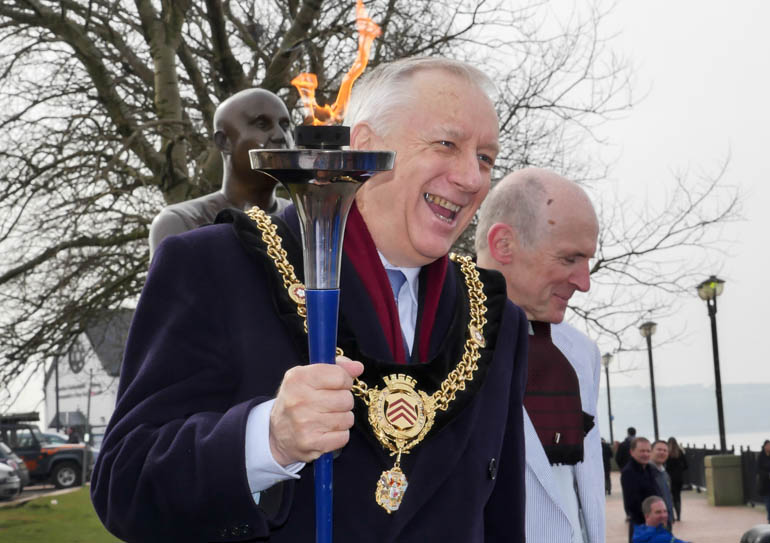 Time for tea and Welsh cakes.
O Dreamers of peace, come
Let us walk together.
O lovers of peace, come,
Let us run together.
O servers of peace, come.
Let us grow together.