"I still cannot make friends with the American sun and the American heat."
50 year old Yuri Trostenyuk is running his 3rd 3100 mile race spectacularly well.  The last 2 summers he has found a way of conquering the half mile of concrete but the heat and humidity of a typical New York summer is another matter.
https://vimeo.com/134356566
"I try to transcend it, but the problem keeps coming back.  I am solving it.  These hardships are making me stronger.  When such hardships come the little things just fall away. The only thing that remains is the most important thing.  These hardships are making me immune and much stronger."
Till now his pace has been averaging of 67 miles a day.  His mileage going into day 40 is 2641 miles, 51 miles ahead of last year. He ran 64 miles yesterday.
"This is my goal of self transcendence.  I am trying to go beyond my previous results.  My main goal is to make my Absolute happy."
Ashprihanal is also very far ahead of not only his personal best but also the course record.  "What he is doing is beyond the outer result.  What he is also doing is something inner and I see his determination, his perseverance,  and it is beyond the mind."
I ask Yuri if he feels in someway like a pioneer running the 3100 mile race. "You can see it in the participants.  You can feel it inwardly even though you might not see it.  I feel and see very special blessings from heaven here.  They want to give a chance to earth and to people."
"I feel a tremendous calling coming from Mother Earth.  This is her hope for the future.  I feel the tremendous hunger of humanity in what is going on here.  It is like a sip fresh water, and a exit out of the situation the world is caught up in right now."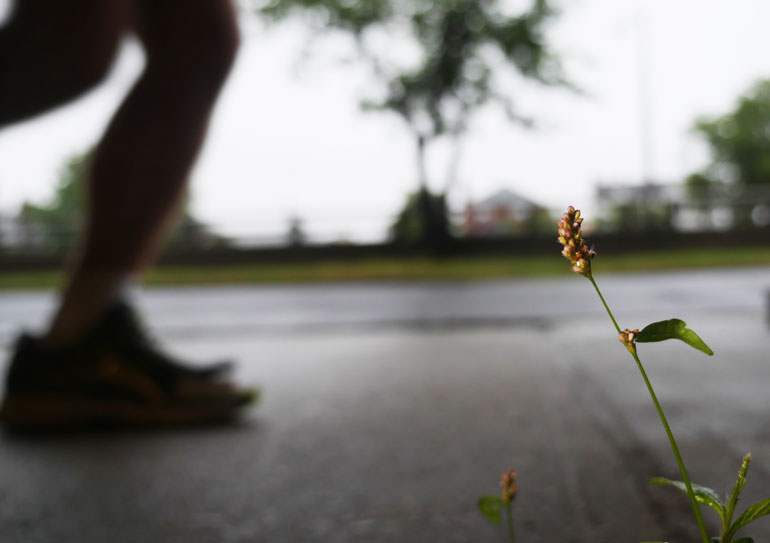 "Therefore there is a huge responsibility that gets transferred to the runners here at the race. There is huge aspiration, huge self giving, sacrificing all your strength till the end of the day, every day."
"This is the 3rd time that I am participating in this race.  Such power, such self giving, I have not felt before as I do now this year in the race.  Of course the race is not over yet.  But the situation that is happening here now is mobilizing, it is organizing, and it inspires and gives strength and power."
Click to Play Interview (terrific translation by Lyalya):

There will be only one more morning in which Ashprihanal will have to pull his stiff aching body out of bed and climb into the backseat of Rupantar's car.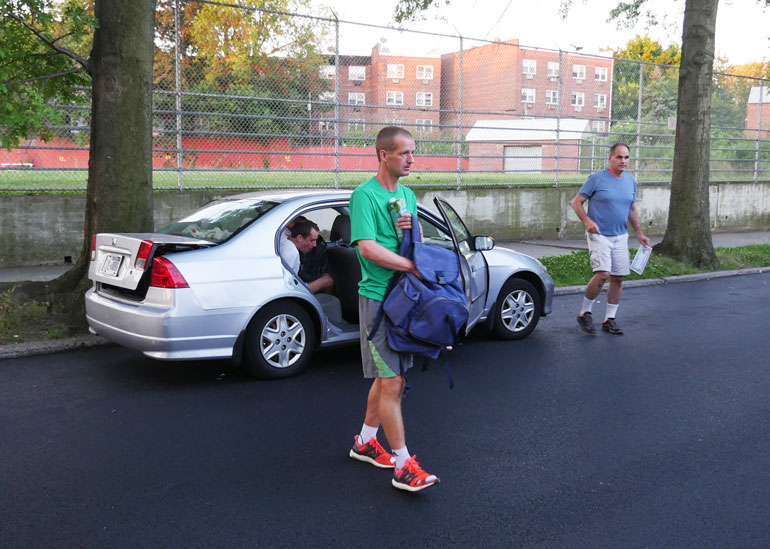 Loosen up aching calves.
The excitement of his finish is building.
For most the finish line is still far off yet.  Kaneenika has 747 more miles to go.
Everyone else also has hundreds more miles yet to do.
Start Day 40
It is a beautiful day at the 3100 mile race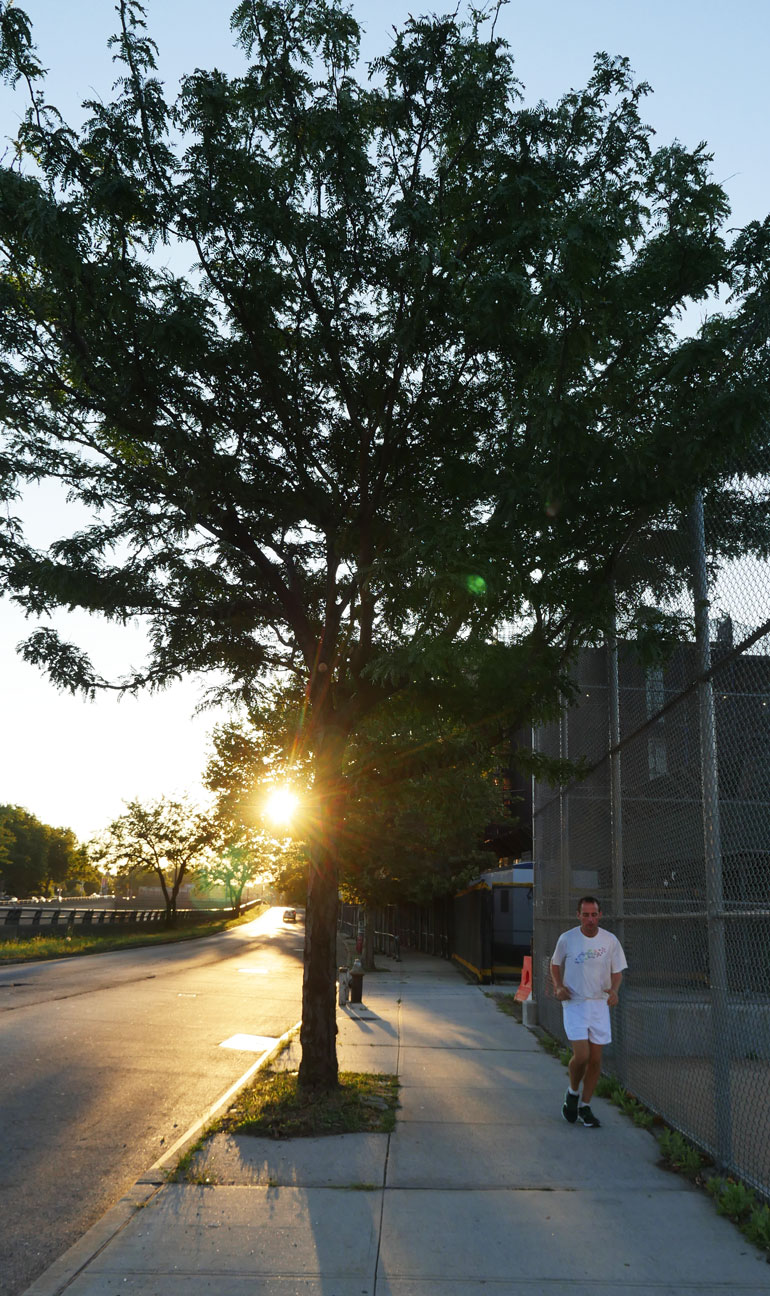 Enjoying the blessing of the sun.
For whatever reason.  He felt good, he just wanted to blow apart the record even more, or for whatever it was, Ashprihanal ran 76 miles yesterday.  It is the most one day total that he has done in the past 10 days.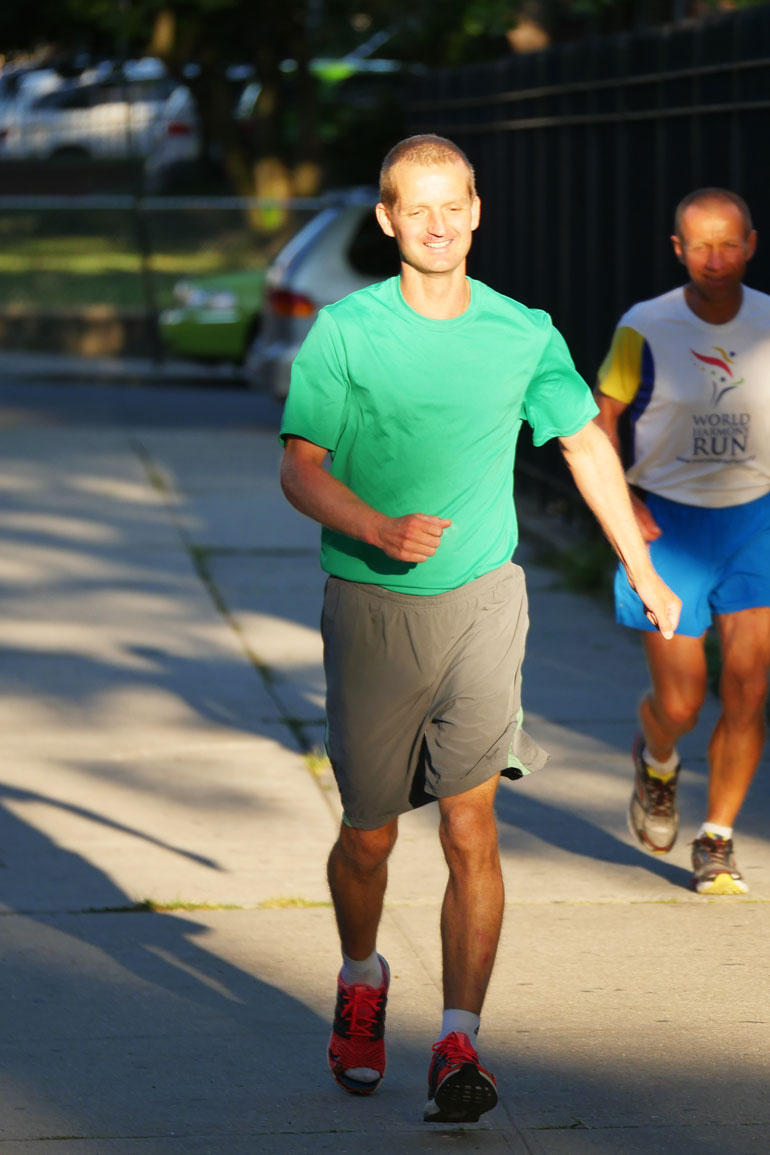 He started the day with 2980 and those first 20 miles went by quickly.  Than it was 3000 miles.
A quick high five with Arpan who is running his ageathon today , which is his 63rd birthday, running in the opposite direction.  He started at midnight.  Mario is running with him.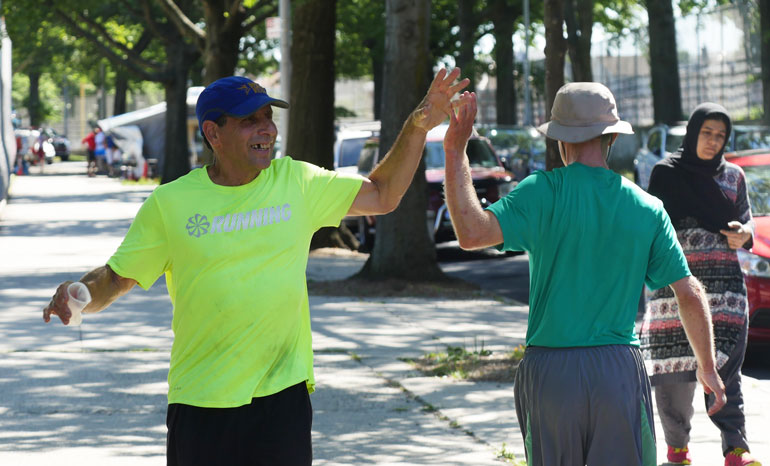 Ashprihanal is now 74 miles ahead of Madhupran's record.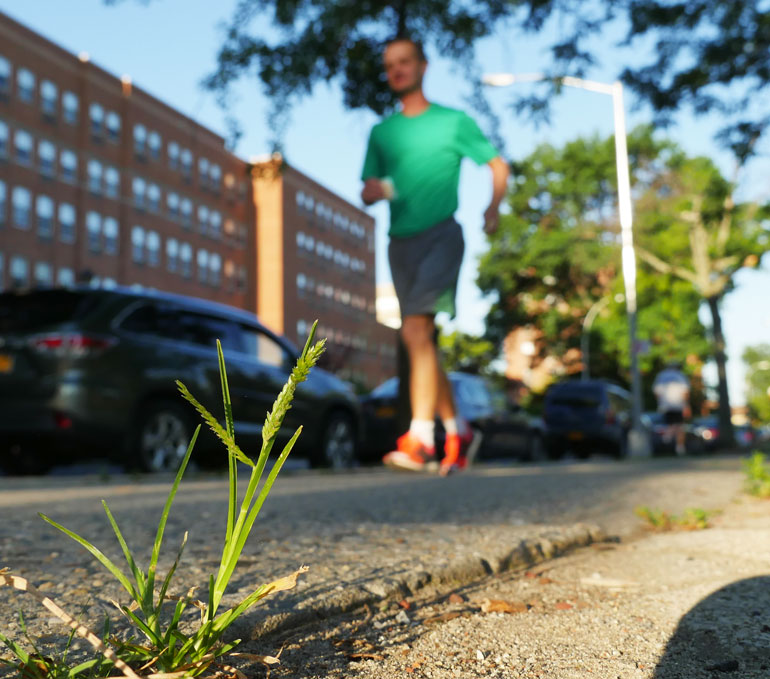 Galya had a good day yesterday with 71 miles. He now has 2812 miles.
Poetry.
Vasu had 69 miles yesterday and now has 2712 miles.
This time last year Vasu had 2519 miles.
Strength in different ways.
Atmavir had 41 miles yesterday and now has 2446 miles.
He still casts a long shadow.
Kodanda playing his Koto early.
Click to Play:
Finding an audience
"They weren't kidding it really is hard hailing a cab in New York.  Maybe I should have tried Uber."
Surasa inching closer to her own record ran 63 miles yesterday.
Her average is 62.34 miles the record is 62.49 miles.  She has 2431 miles.
Lots of effort and teamwork yet.
Kaneenika ran 62 miles yesterday.
Determination and joy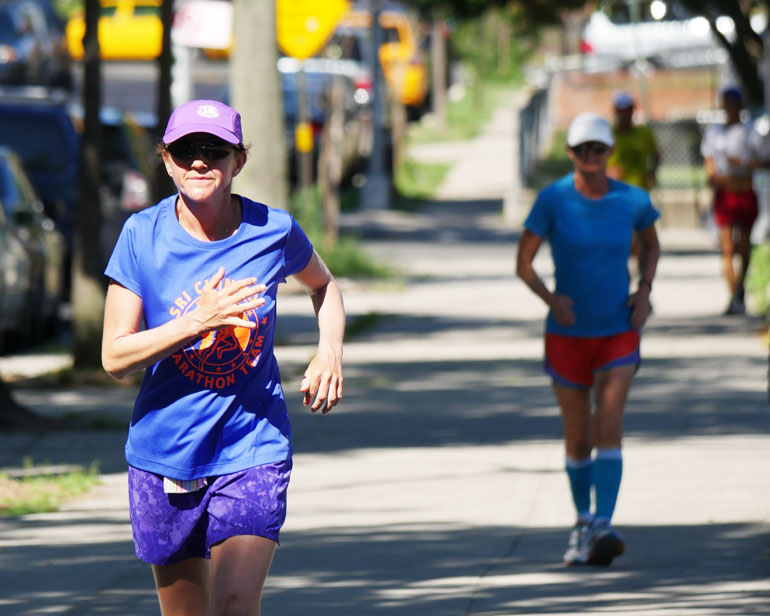 Her efforts leave no trace that we can see.
Distance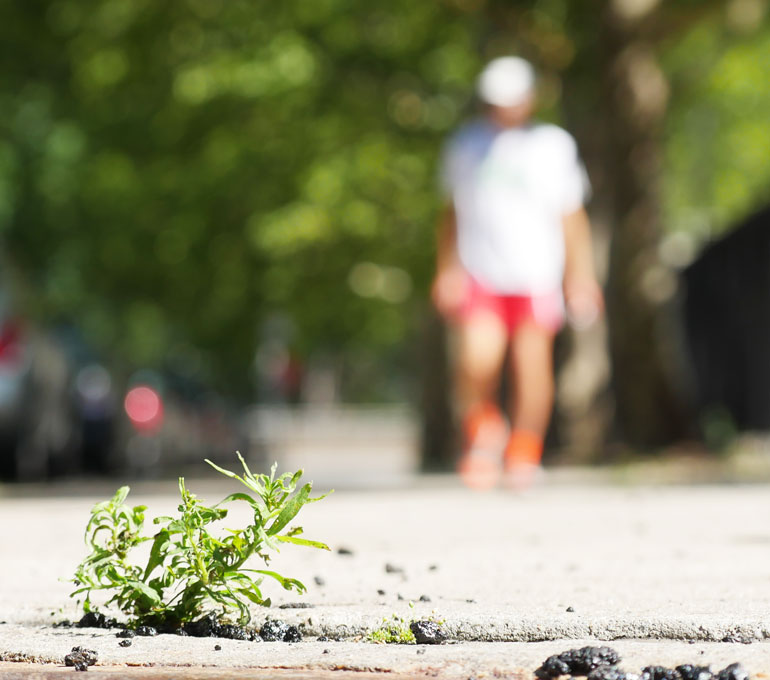 Stutisheel ran 66 miles yesterday.  He started the day with 2352 miles.  One less than Kaneenika.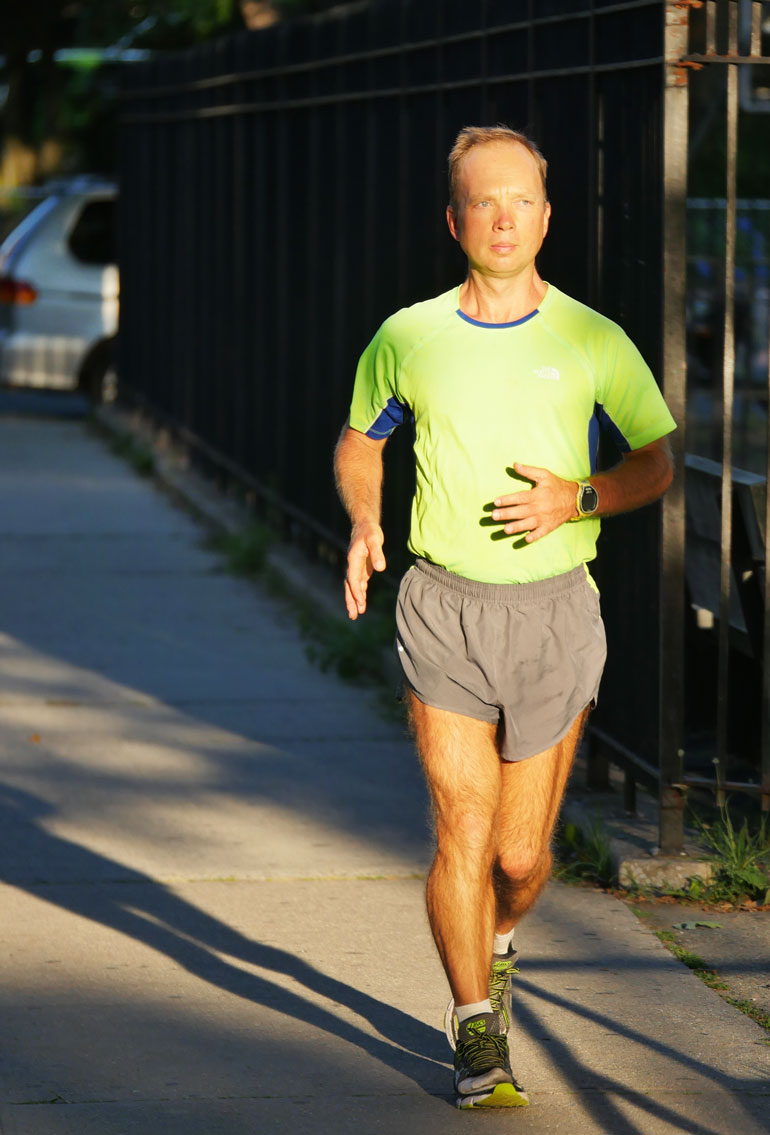 Moving in the same direction.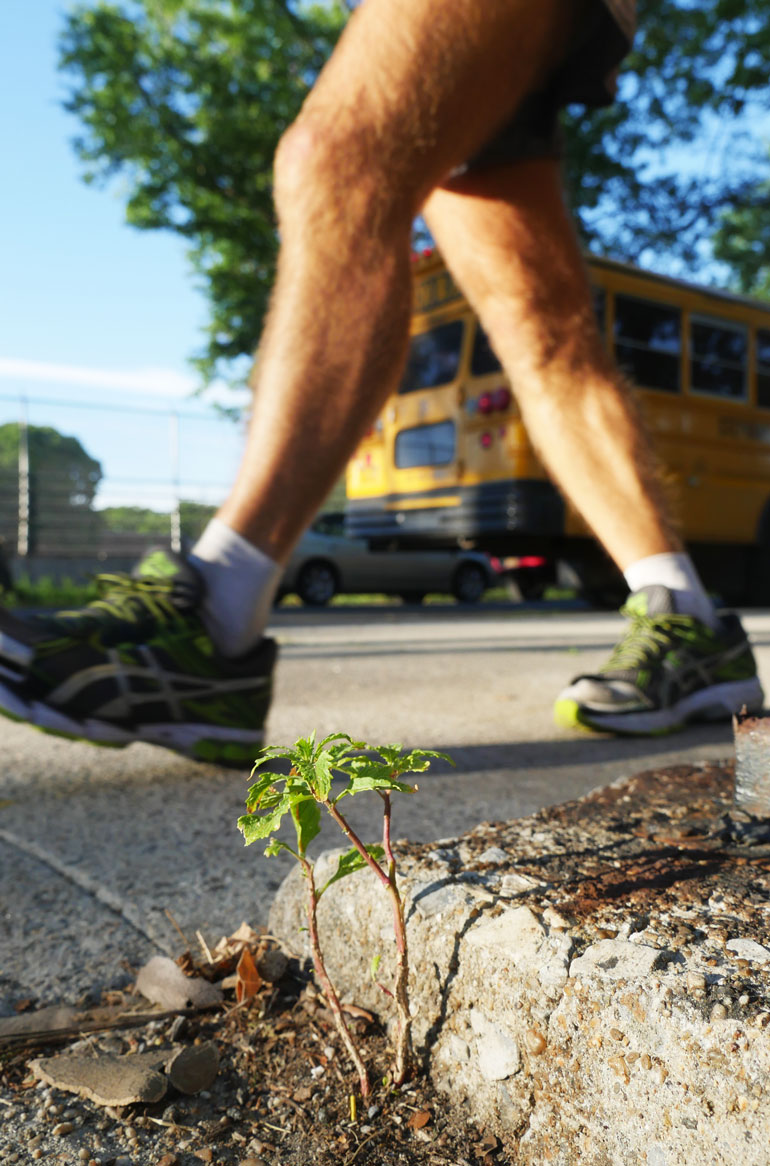 Nirbhasa had 59 miles yesterday.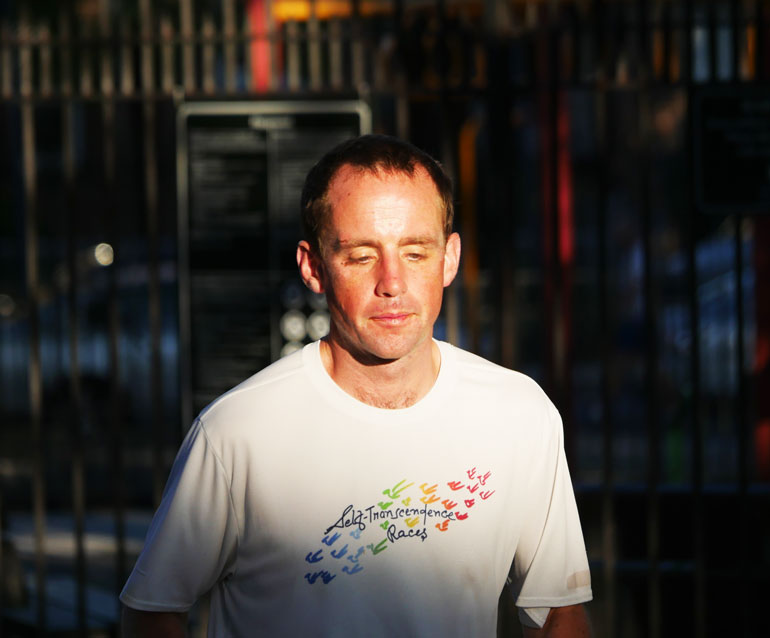 He now has 2344 miles.  His average is 60.11 miles.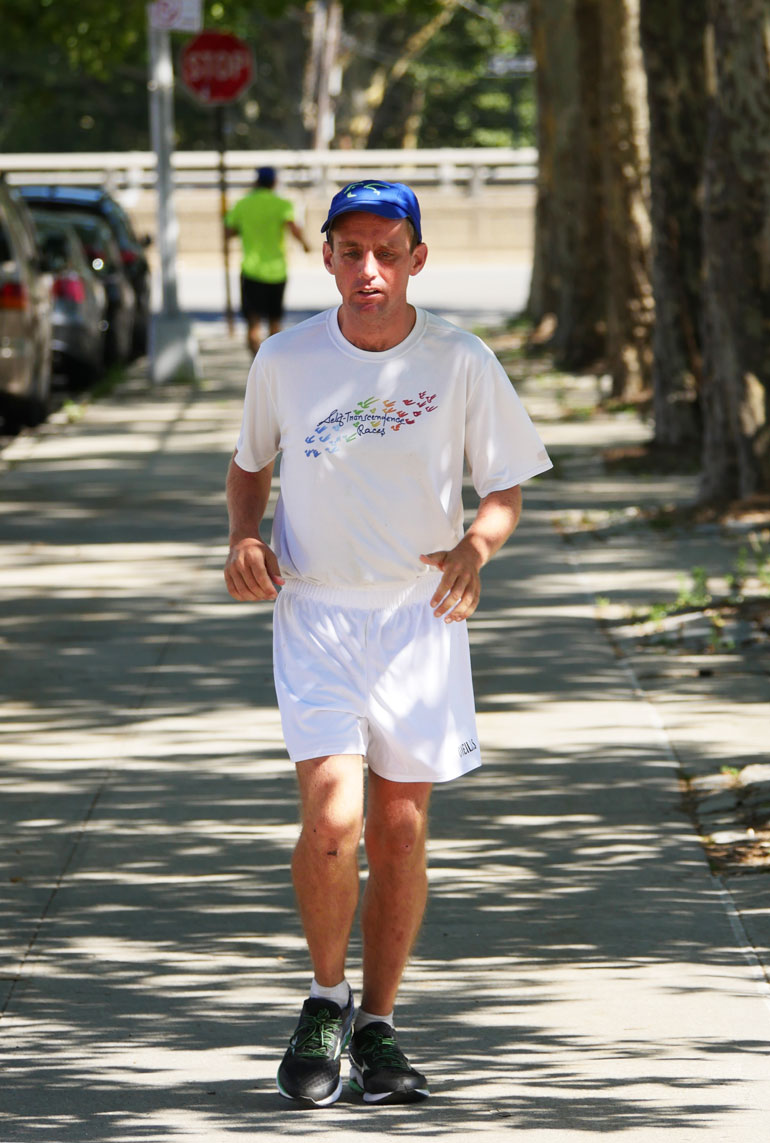 Champ getting a little tired of watching runners.
Baladev had 51 miles yesterday.  He now has 2070 miles.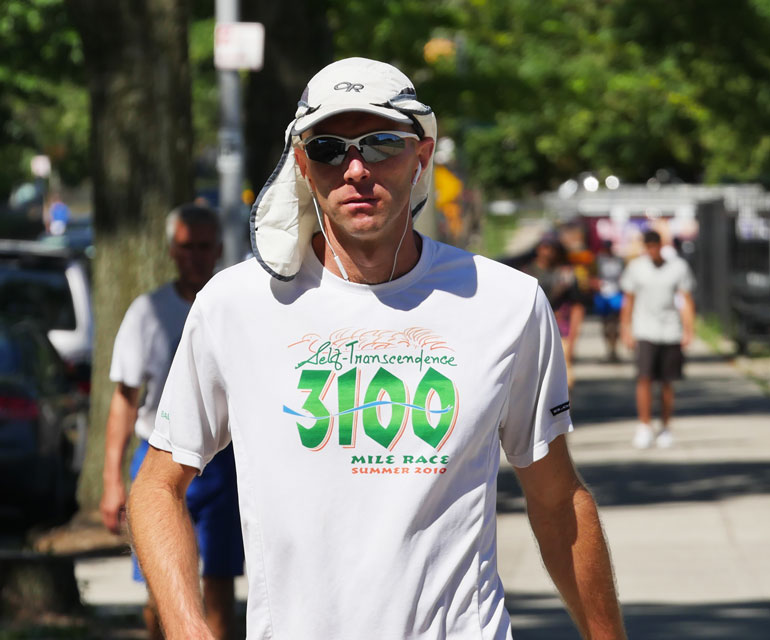 Ananda-Lahari had 44 miles yesterday.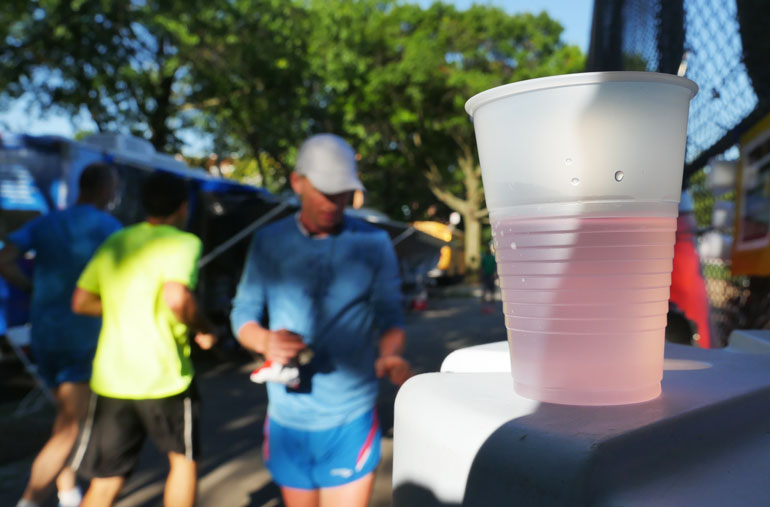 He now has 2038 miles.
Letting sleeping dogs lay.
Fox news did a story on the race last night.
Click to Play Audio:
Sahishnu reads 2 emails he has just received.
"From Abichal, Hi folks.  The 3100 is without doubt the most amazing race on the planet.  Beyond the minds of all but a few people on this planet.  Words cannot express the inexpressible.  Yet it all takes place moment by moment.  Moving the moment step by step.  Thank you all for your dedication and inspiration.  The world is a better place because what is happening around Thomas Edison High School."
Click to Play:
An Email from Ray K.  "Congratulations to all the runners of the 3100.  I am amazed and impressed as I was last year while participating.  2 runners over 70 miles a day, every day. Yuri and Vasu well ahead of last years performance.'
"I follow daily and hope to be there for the finish.  Still I am there in spirit and wishing well for all of my friends as they travel around the block."
Click to Play:
Never give up.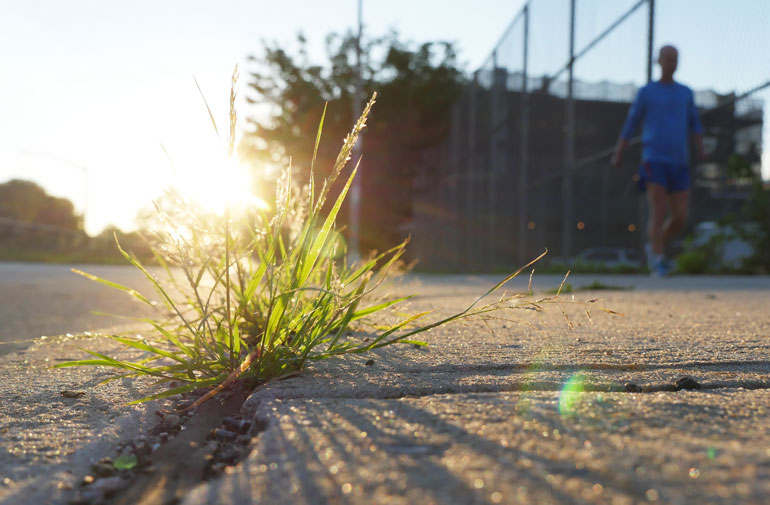 Charita recites the Daily Prayer
Click to Play:
Enthusiasm Awakeners
Click to Play:
Do you want
To make God really happy?
Then never give up your hope
Of becoming absolutely perfect.