"It will take a lap or 2 and I will get running again."
Greg Ellis is typical in many ways of all the runners out here competing in the Self Transcendence races.
At the moment he is moving slowly, a pace just a notch up from amble but not quite power walking.  He has however been on the course for much of the past 2 days and has just come off a break.  But what he also has to deal with in addition to cold windy New York weather is the fact that just 2 years ago he had a hip replaced.  A fact that he does not embellish or say in order to draw sympathy.
"When I go long mileage it gets inflamed and starts to affect everything else down my leg."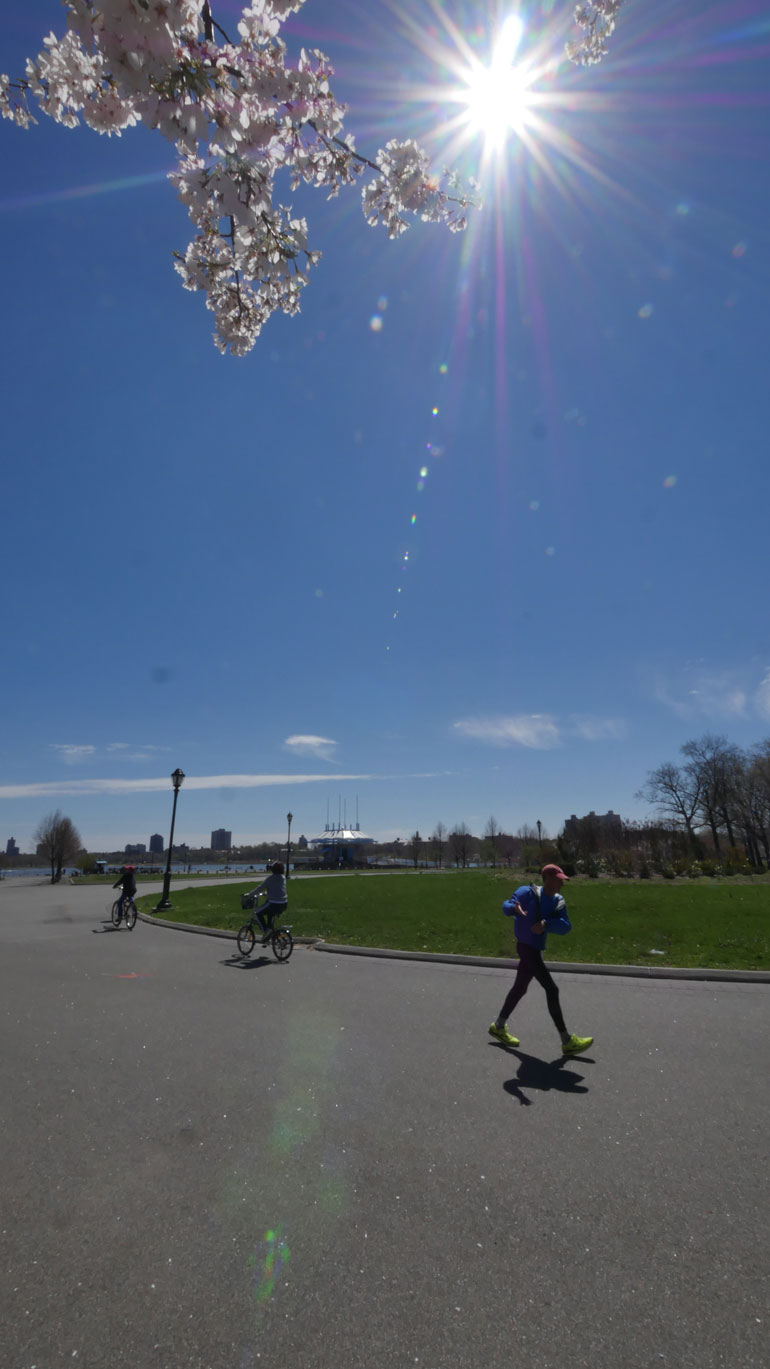 Gregg lives in Georgia and this is his first trip to New York.  Earlier I had joked with him about site seeing instead of running for 6 days.  He confesses now, "Earlier this morning there was a lot more things that looked more interesting.  I had a low point.  Then the sun started coming up and I started feeling better."
"I expect that.   You get extreme highs and lows in these kind of events.  I was used to it and ready for it.  They can be tough sometimes."
Gregg says that by learning to overcome the kind of adversity he experiences in multi day racing he tries to transfer to other life experiences.
"Ultra races definitely teach you a lot about yourself.  You learn that you can go beyond things that you once thought were impossible, and things you couldn't even fathom.  I can do a lot more than I think I can do.  It is very empowering when you finish one of these races."
We talk about the older runners in the race.  "They are an inspiration to me."
Gregg says the experience he is having here is quite different than any other race he has taken part in.  "It is amazing.  You can feel, the love, the warmth, and the peace here. It is just a whole different feeling.  It is a perfect title for it…Self Transcendence."
Click To Play Interview:
Other runners included….John Geesler, Shirley Kolakovich, Wai Law, Rimas Jakelaitis, Mahasatya Janczak, and Steven Battle
Dipali leads all in the 6 day race with 178 miles.
It is sunny but quite windy out on the course.  Wai Law has already run further than ever before in this his first 6 day race.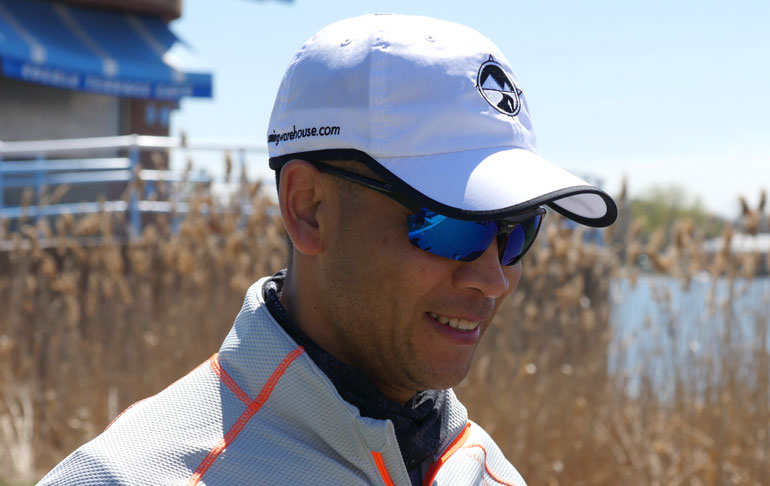 Vasuprada gets some inspiration from a friendly visit.
Sylvie has 108 miles
Shamita is in 2nd place with 383 miles
Sarah made 400 miles for 6 days and leads the entire field. No surprise that on this busy Saturday she is attracting some attention.
Race data supplied by Medur
On the weekend the park attracts lots of visitors.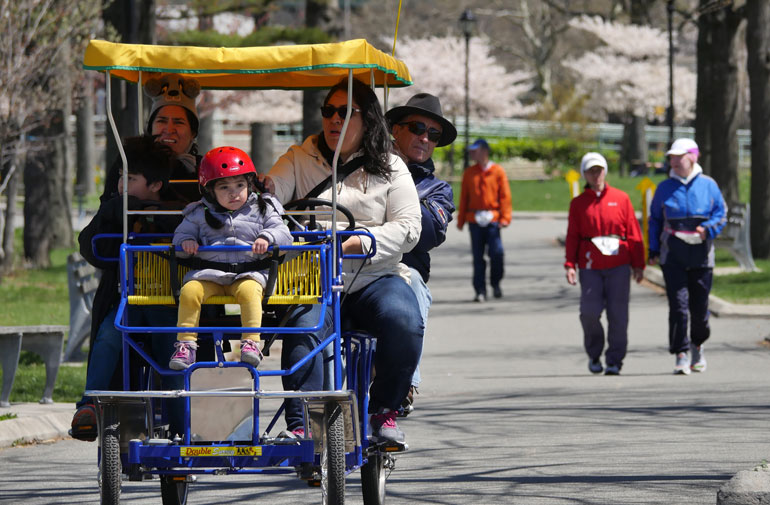 Sara
John Geesler working hard as always.
"We will have a good race yet. There is plenty of time."
Sergei taking a tiger break.
Some poems in the camp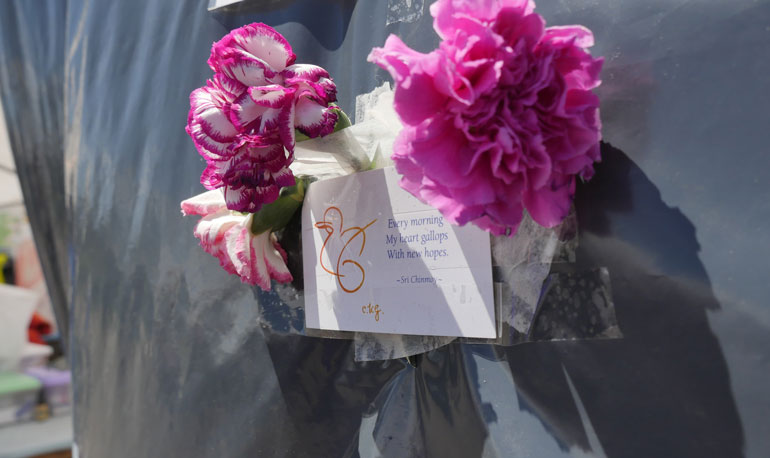 Work going on.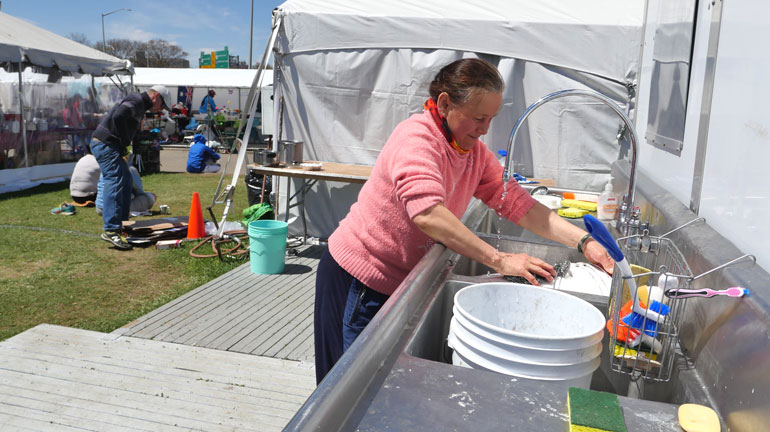 The Palash band entertaining the runners and a few others.
Click to Play:
Having fun.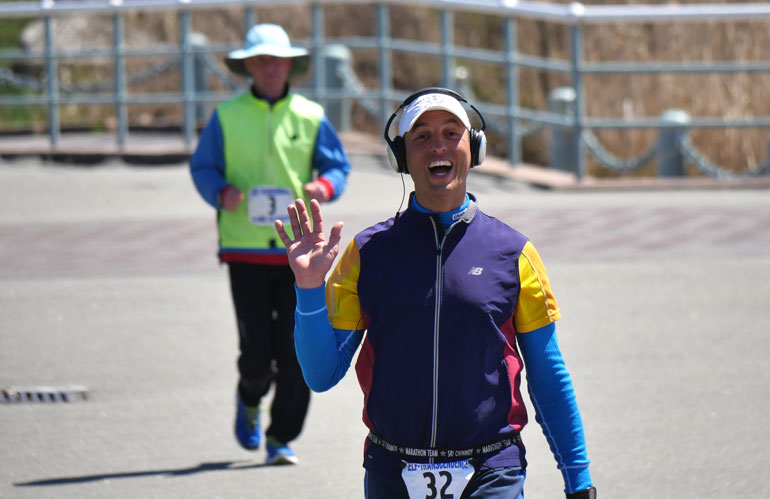 Misha getting some advice.
Ananda-Lahari with 349 miles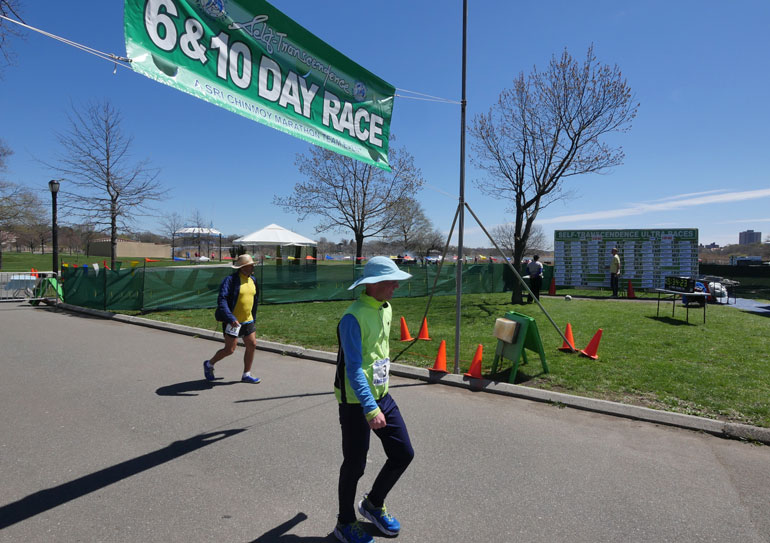 Vajra working the massage table.
Nina getting her healing leaves ready.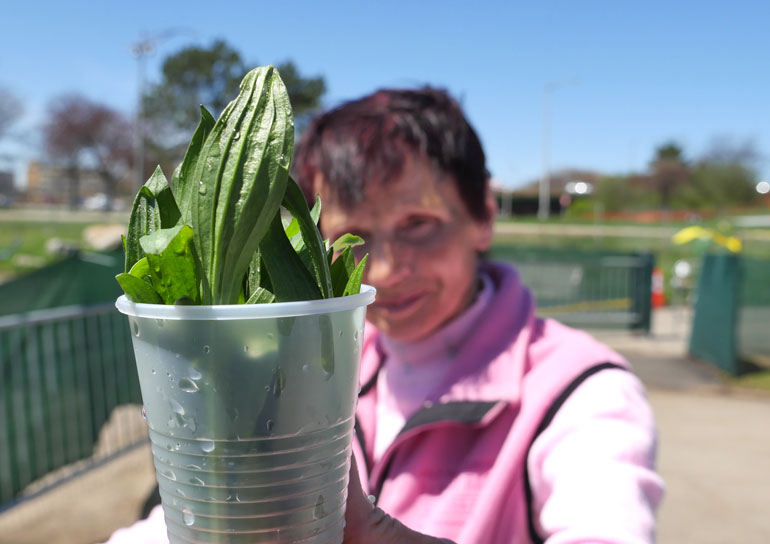 Mark Dorion taking a micro break
Mark McCaslin moving fast today.
This is a film made 10 years ago and is a tribute to the great Luis Rios whose birthday is today.
Click to Play:….Across The Runiverse

https://www.youtube.com/watch?v=pvYZkgHhZ4w
Manoshri has 296 miles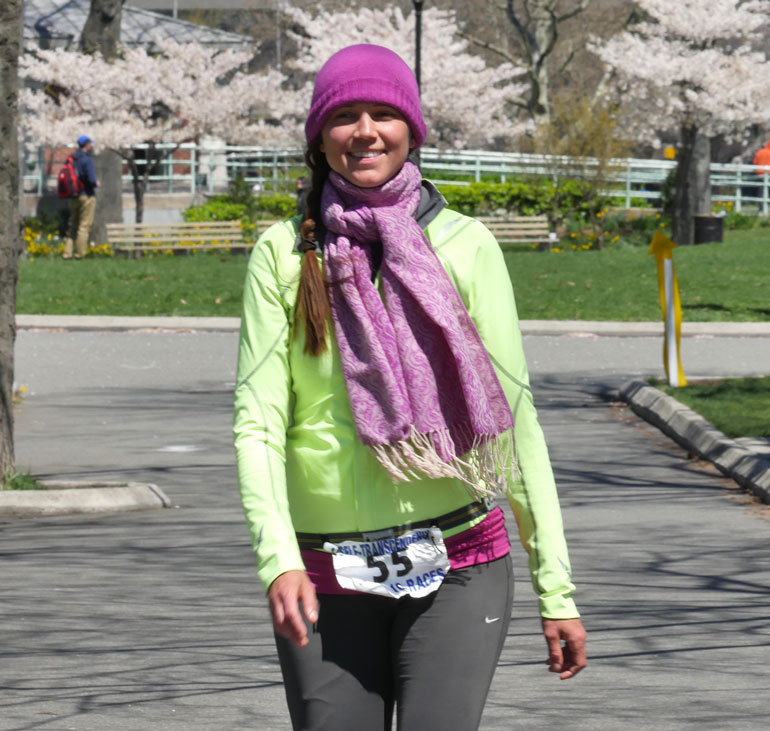 It is hard sometimes to keep things in perspective.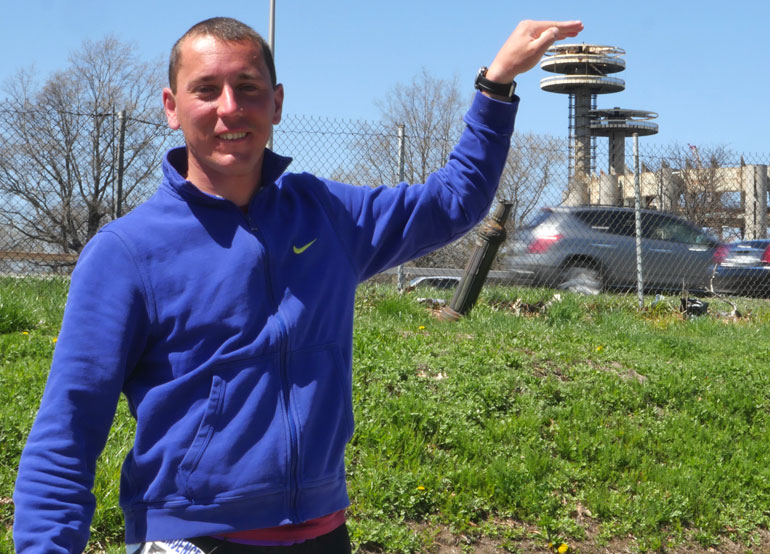 Numbers on the board you might always wish were bigger.
Harita getting some shoe advice.
Gundega
Gudrun
Petals falling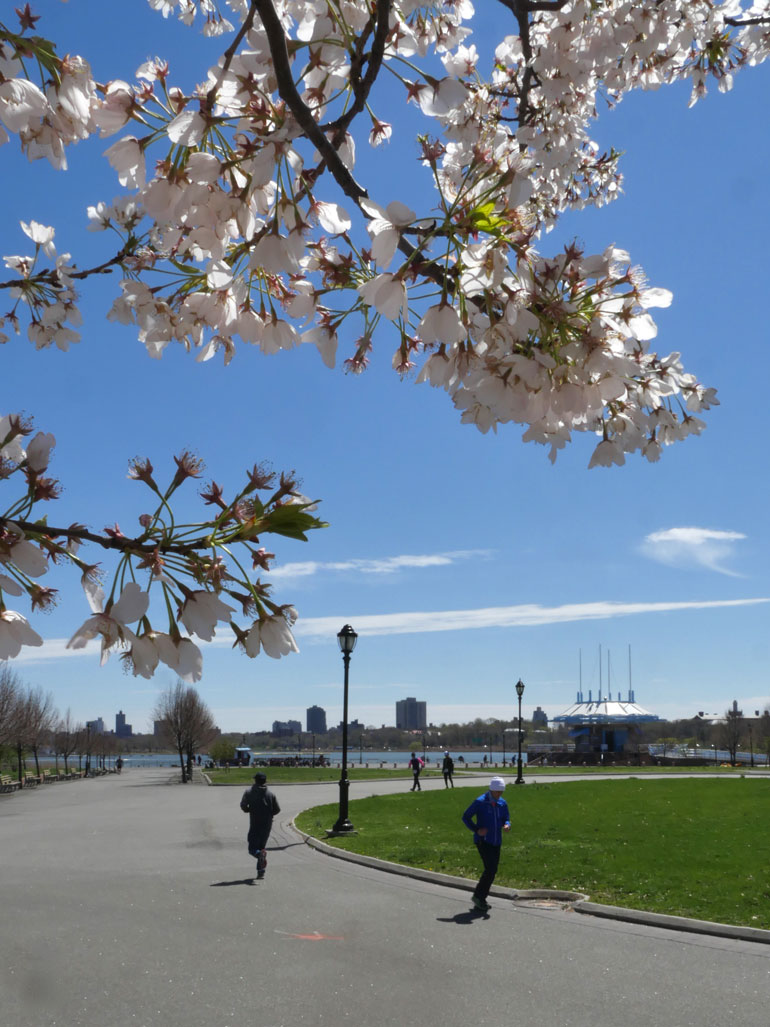 Georgs getting a massage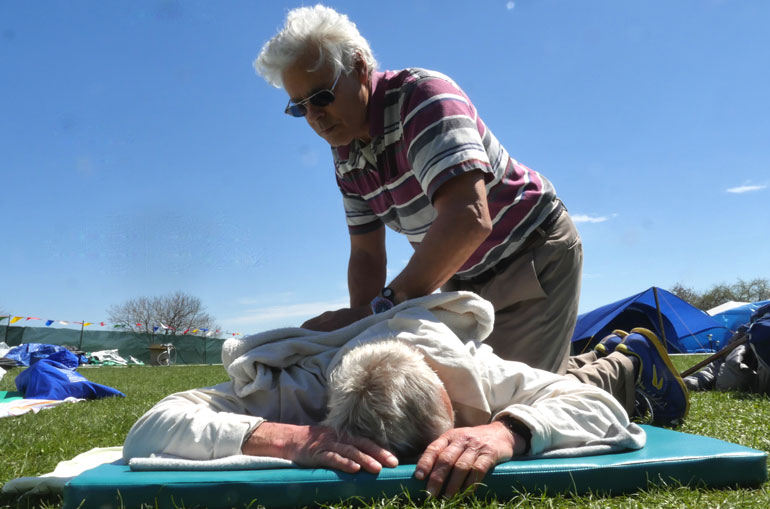 He has 349 miles.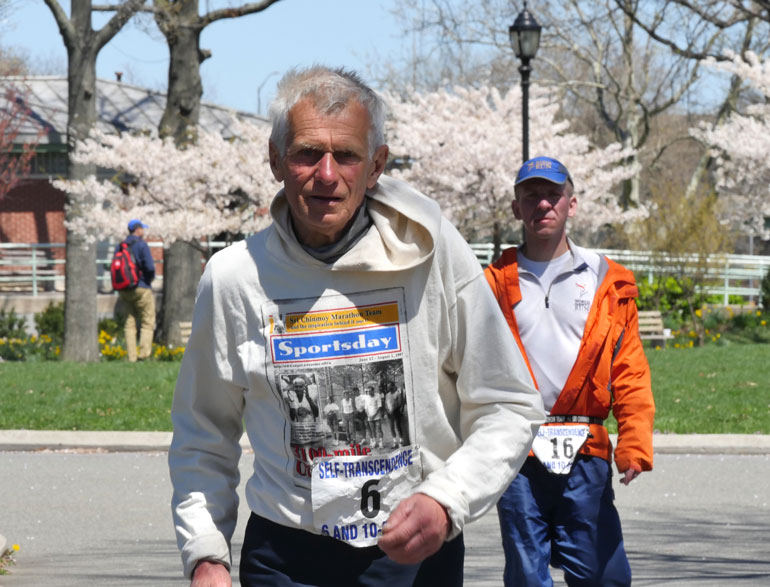 Gautami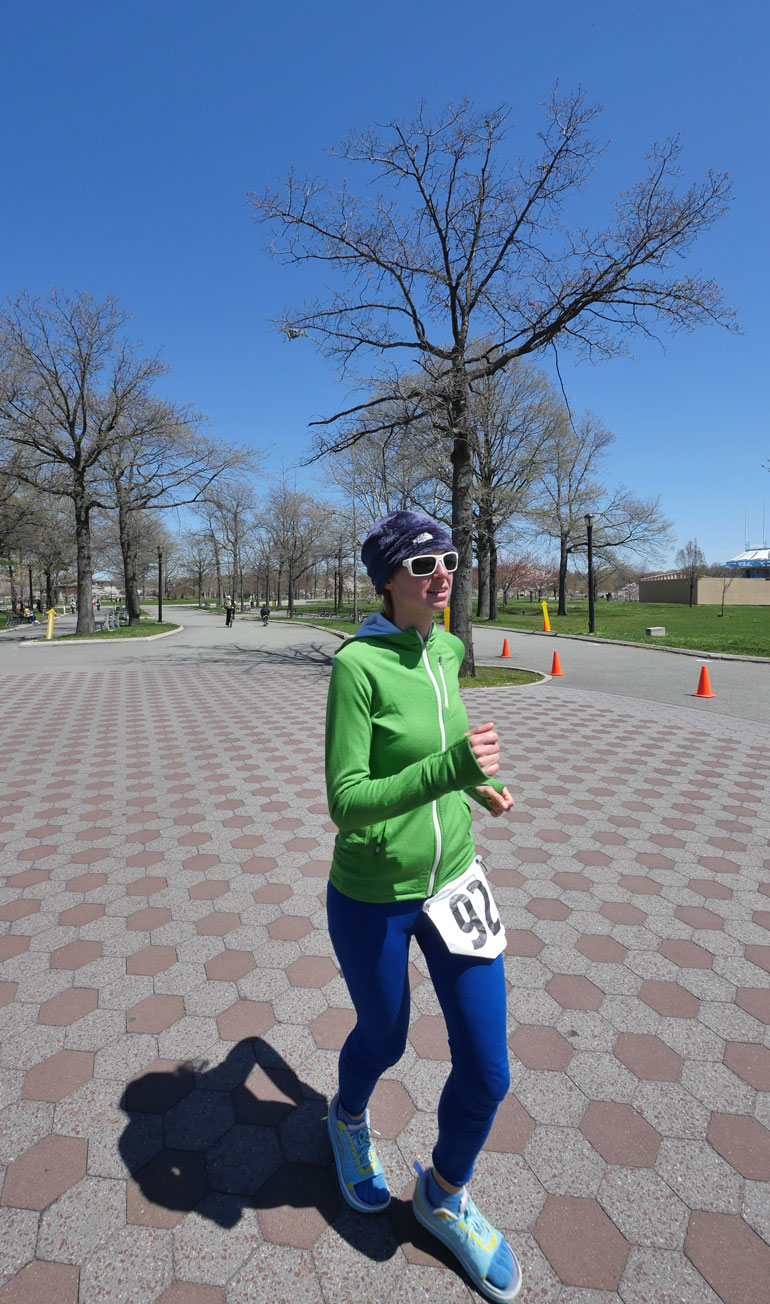 Ed Rousseau tuning up his tootsies….He has 118 miles after 2 days and is still chasing Don.
Don has 122 miles but it is definitely going to be a close race.
Taking a break
Michel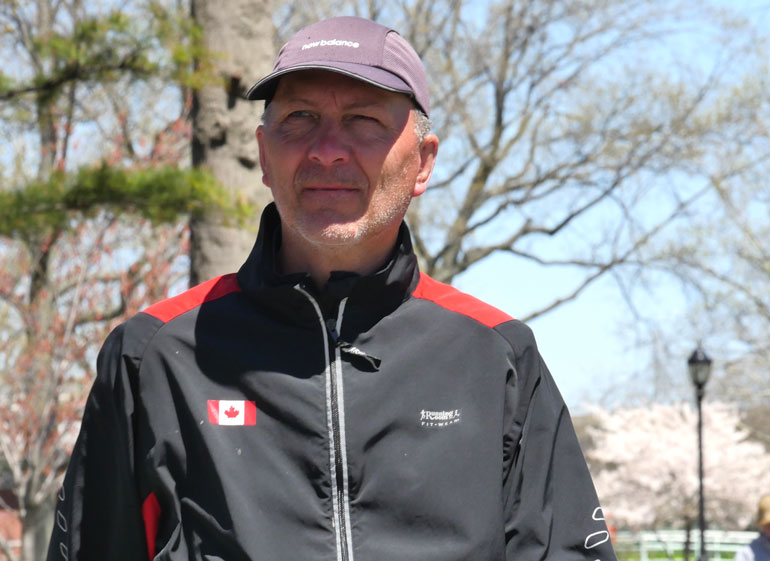 Gio the dog getting a lot of attention.
Aidas coming around the circle
Aidas had the most mileage of the men yesterday.  He is 4th with 366.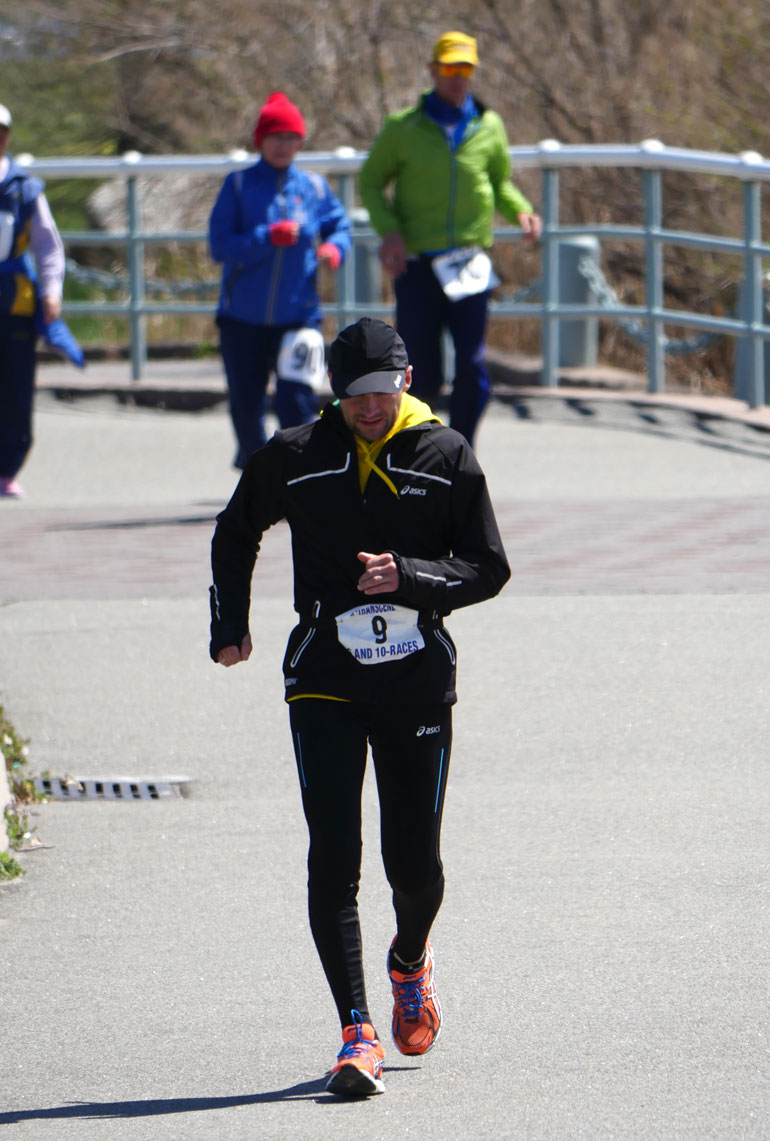 Atmavir feeling the affects of a cold.
By the lake
Tiredness
Counters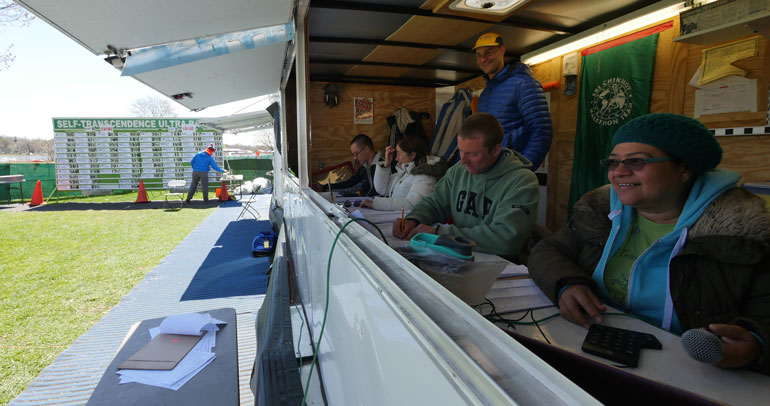 Albena
Budding trees
Bigalita just doing a few laps for fun
Having fun
Giribhu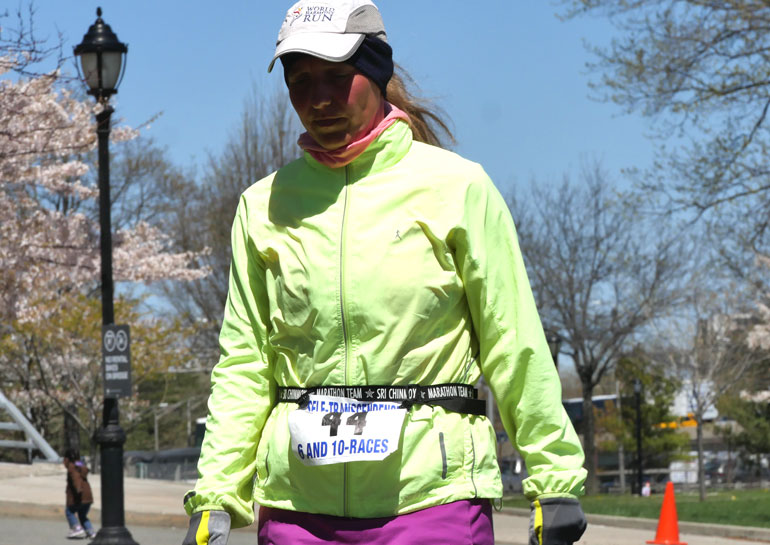 A new day will soon begin
Let the future sleep!
Let the present teach you
How you can see God
And become another God.