Today is the great American Holiday, Independence Day.  From coast to coast and through all its 50 states  people will be celebrating, enjoying themselves, and perhaps reflecting, if even for a moment what this country at its very heart represents to them.
In the grand scheme of time it is a new country compared to many.  Its history just a brief flicker compared to that of much of Europe and Asia.  Yet nearly 230 years ago something new and profound was created here when the 13 original colonies came together and established something the world had never seen before.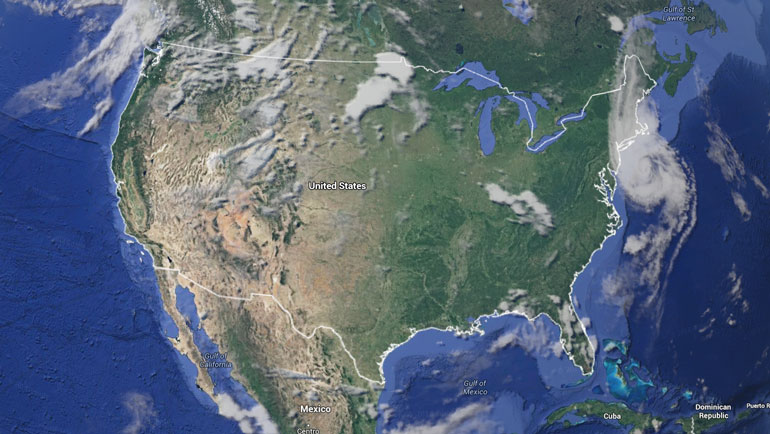 As written by Thomas Jefferson in the Declaration of Independence
We hold these truths to be self-evident, that all men are created equal, that they are endowed by their Creator with certain unalienable Rights, that among these are Life, Liberty and the pursuit of Happiness.–"
Now these words and ideas that the founding fathers hoped to establish have influenced governments and continued to inspire people everywhere.  It was something that had never happened before.  A new country created by those who wanted to make a world in which all its people would have freedom, equality, and that all voices could be heard. Thus to create an even more perfect home for all who lived there.
There are many, both those who live away and even those who call it home who say that America could be a better and more perfect place.  That the vision of the founding fathers has to yet to be realized and manifested.  Scholars can argue and the average person can either reject or deny such claims.
The truth is that great dreams take time to reach fruition.  That the loftiest vision is not always brought forth in an instant, in a year, or even through several long centuries.
The 14 runners here today know all too well how long and hard some journeys can be.  For each, their goal is still so far off and so distant that they can barely see it, though in their hearts they still believe that it will one day come.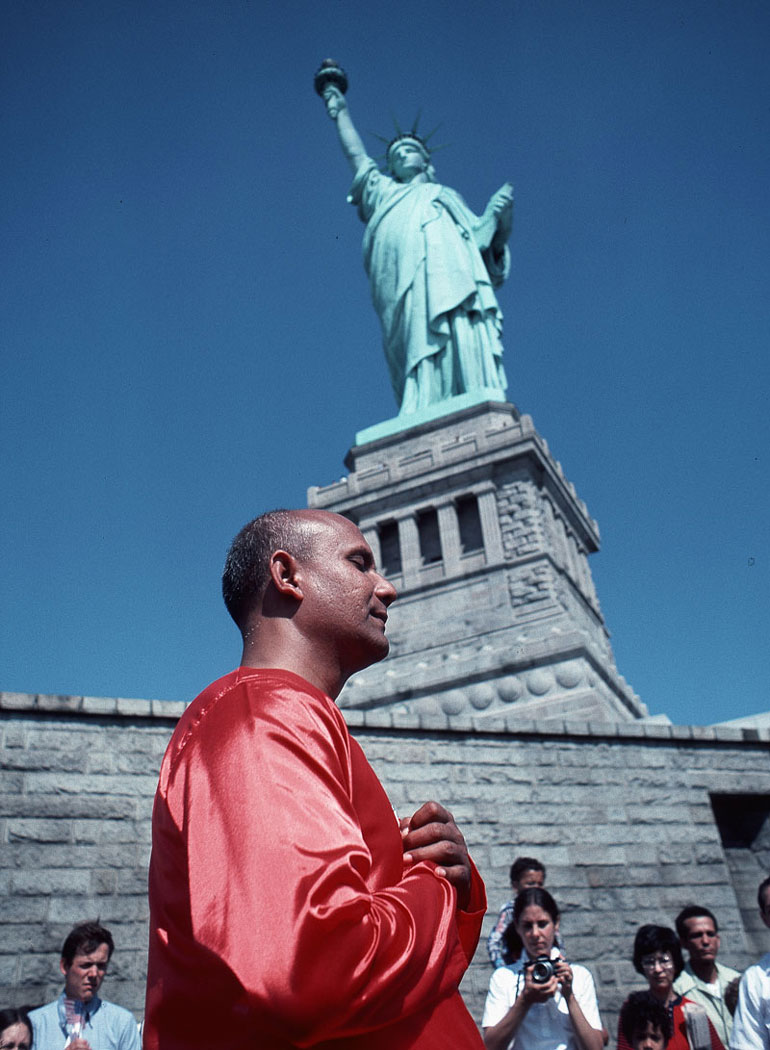 America does not claim perfection, as far as I can see. America does not claim illumination, as far as I know.
Now, does America claim anything? Yes, America does. What does America claim?
A colossal preparation: not only for its own illumination and perfection but for the illumination and perfection of the entire world.
Sri Chinmoy, The Liberty Torch, Agni Press, 1976
Sarvagata once again had another 70 mile day when he ran 128 laps. One month from today the race will be into its final hours.
Stutisheel is wearing stars and stripes today because of Independence day.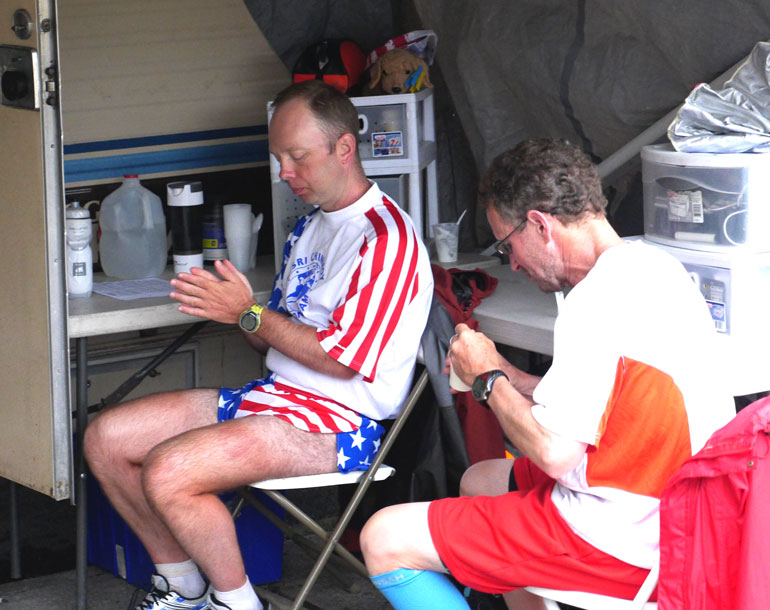 Getting out of the car.
Getting ready.
Rupantar checks the weather.  He sees a great green blob covering the top portion of Queens but not here where the race is.
Sopan has taken some special precautions for heavy rain.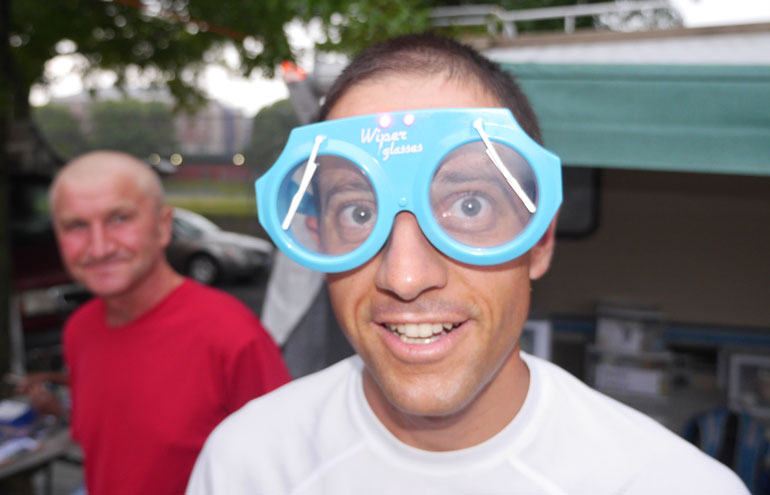 Snacks ready to grab.
Yuri checking the numbers and they are good.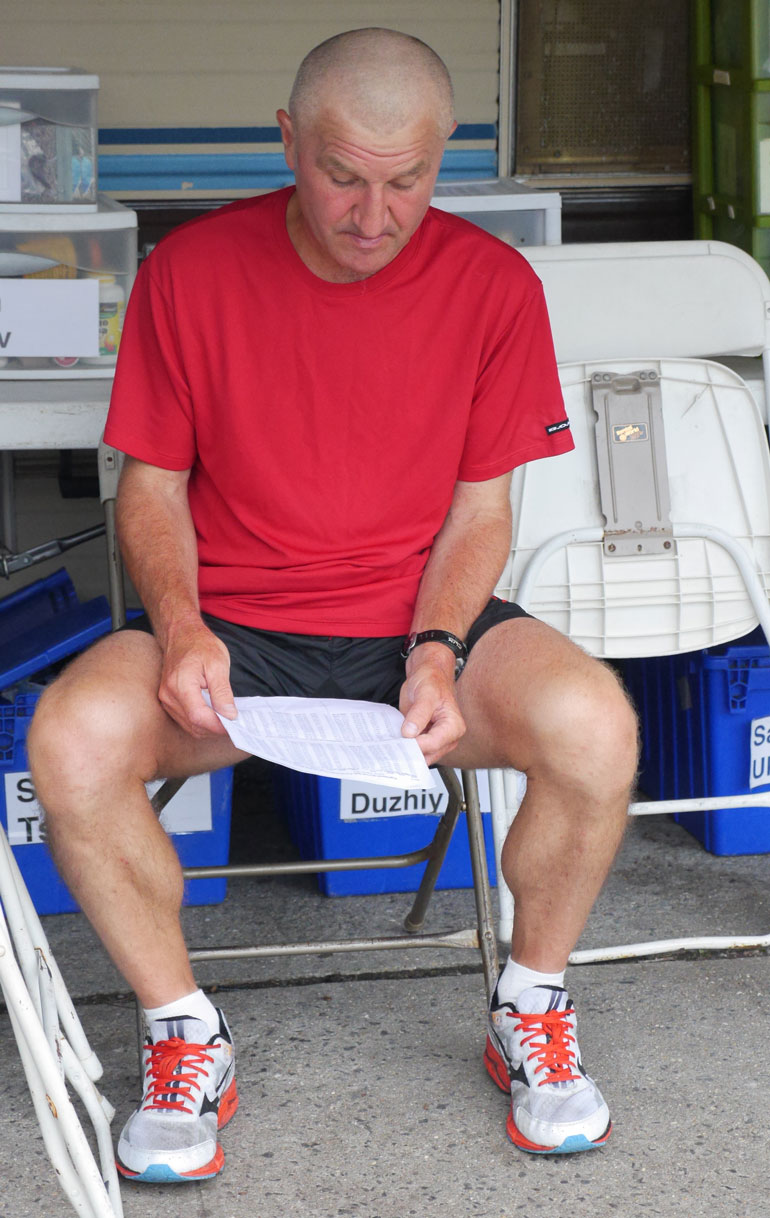 Start Day 20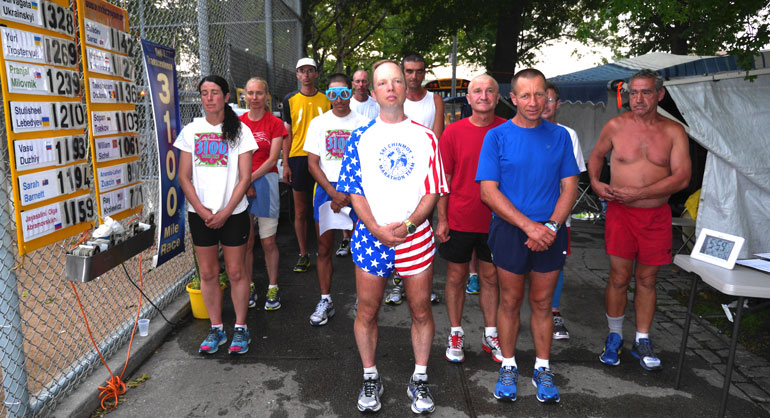 Ray is the only American in the race.  Besides the US, the runners have come here from 8 other countries.
Yesterday Ray did 55 laps of the course.
Today, because of the holiday he just might have that many friends and family come out to inspire and support him.
Ray is moving right along today.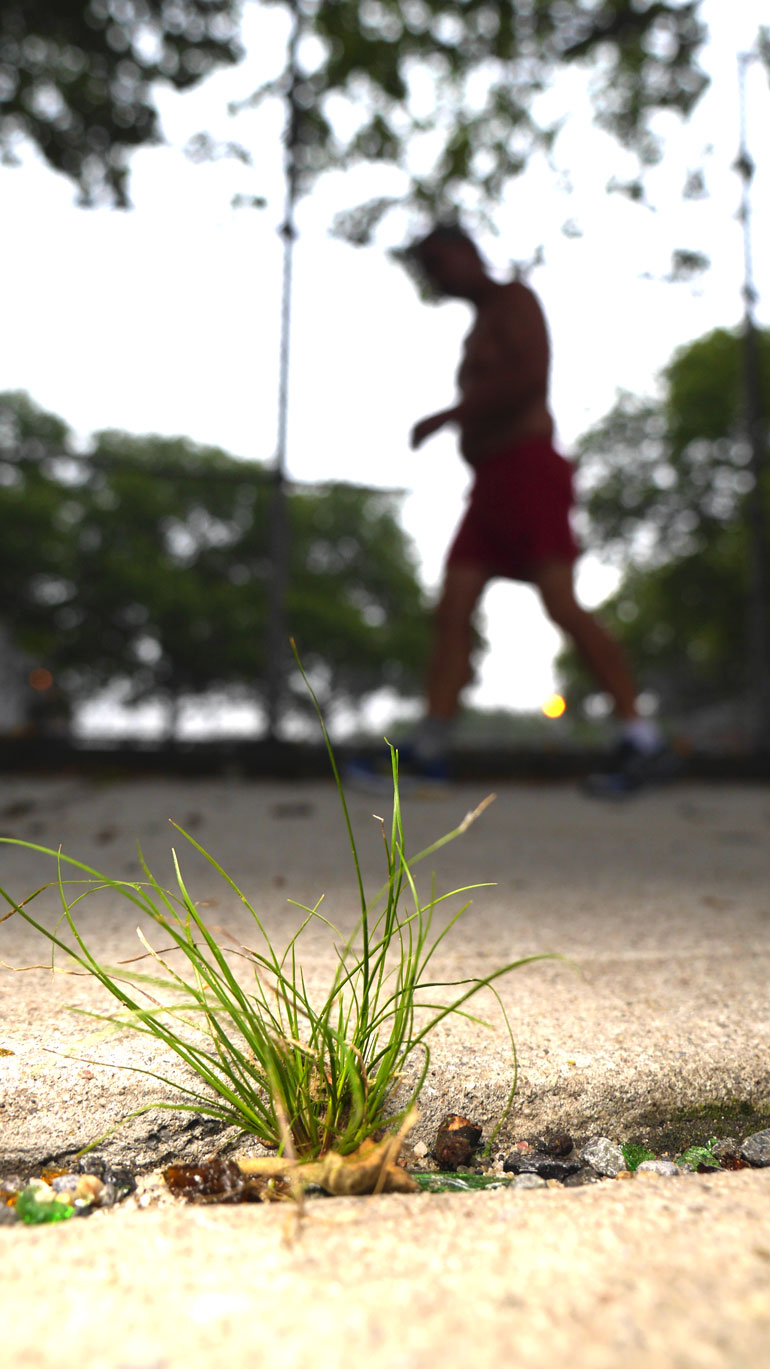 All you people seem to want to see are just squirrels.  Well nuts to that.  We birds have feelings too.  Am I  not cute too?
Ananda-Lahari will reach 900 miles this morning.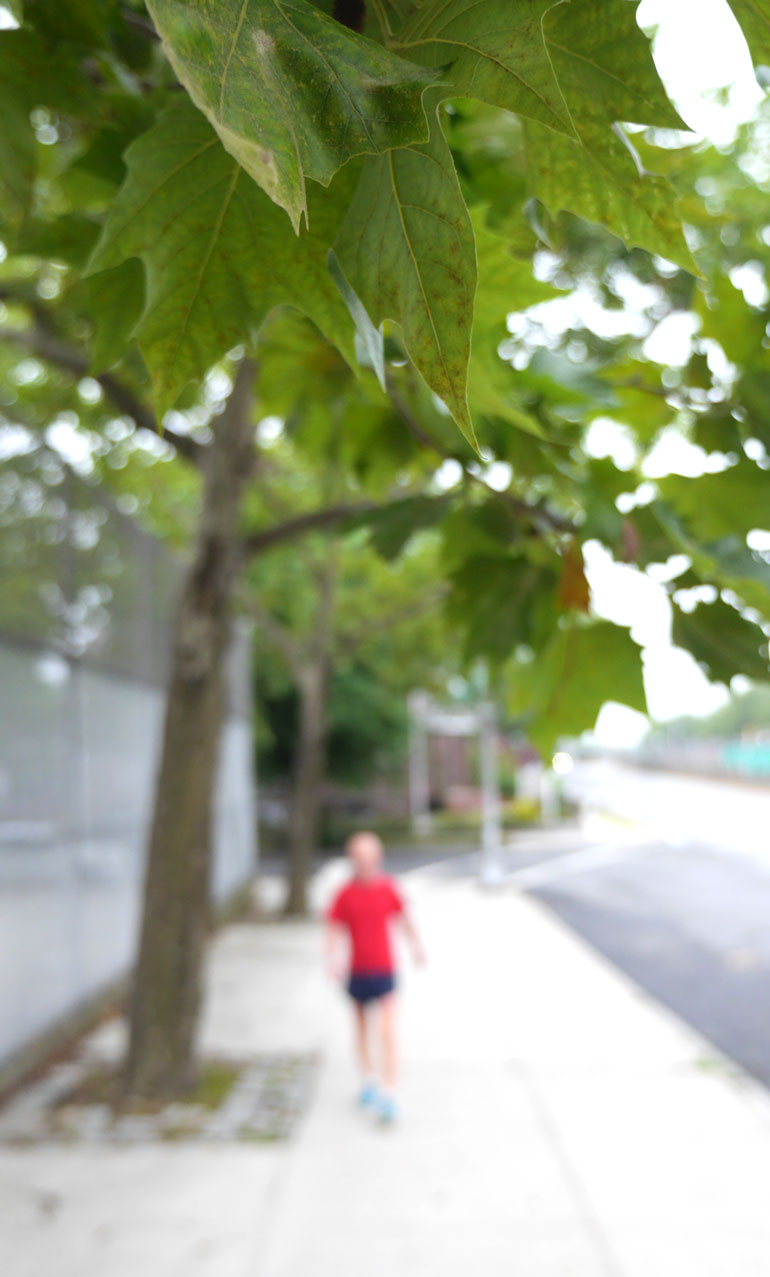 Going and going.
Many legs moving many miles.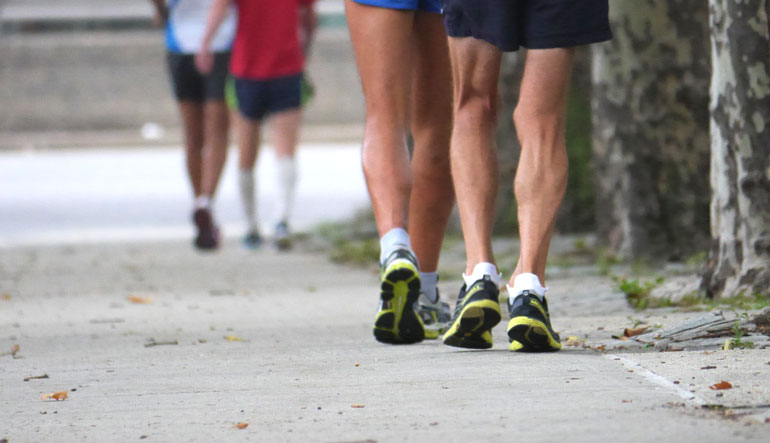 William had a better day yesterday.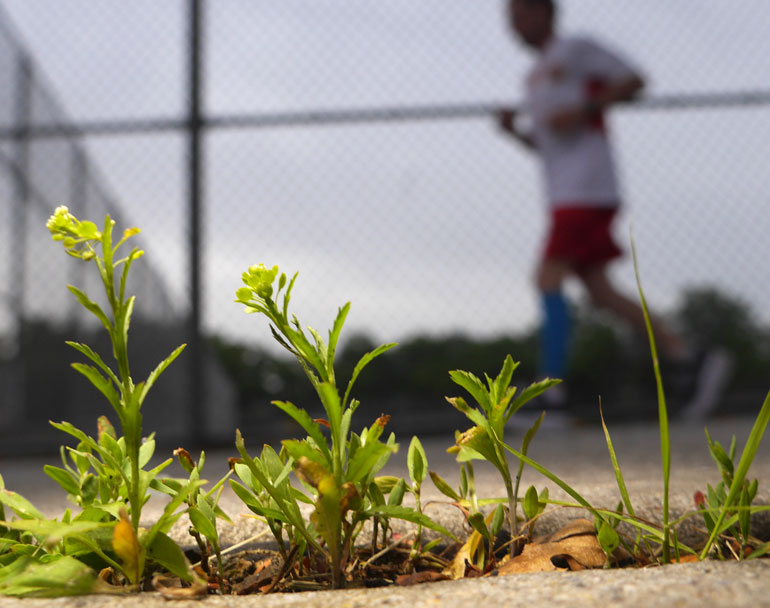 He did 84 laps yesterday.
The calf is not completely better but he is moving well this morning.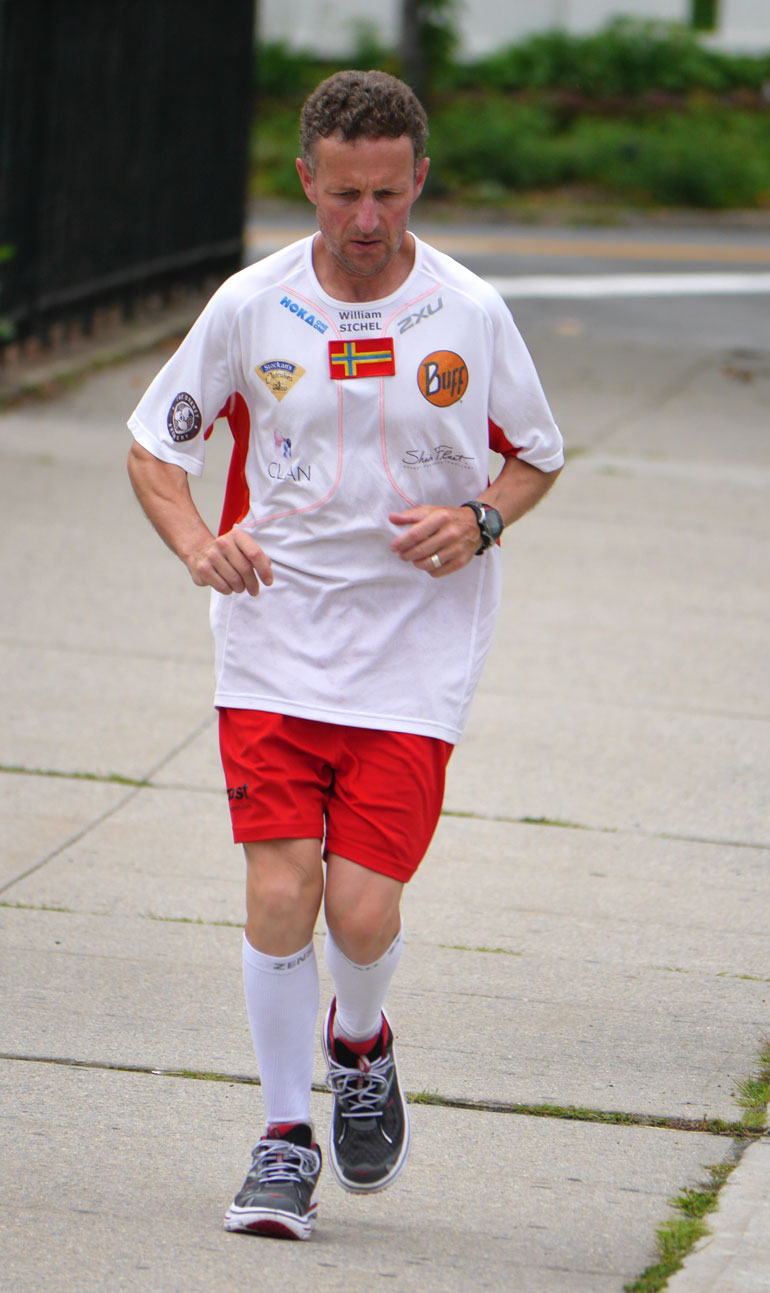 It should be a good day of weather for William.  It is much cooler than usual for this time of year.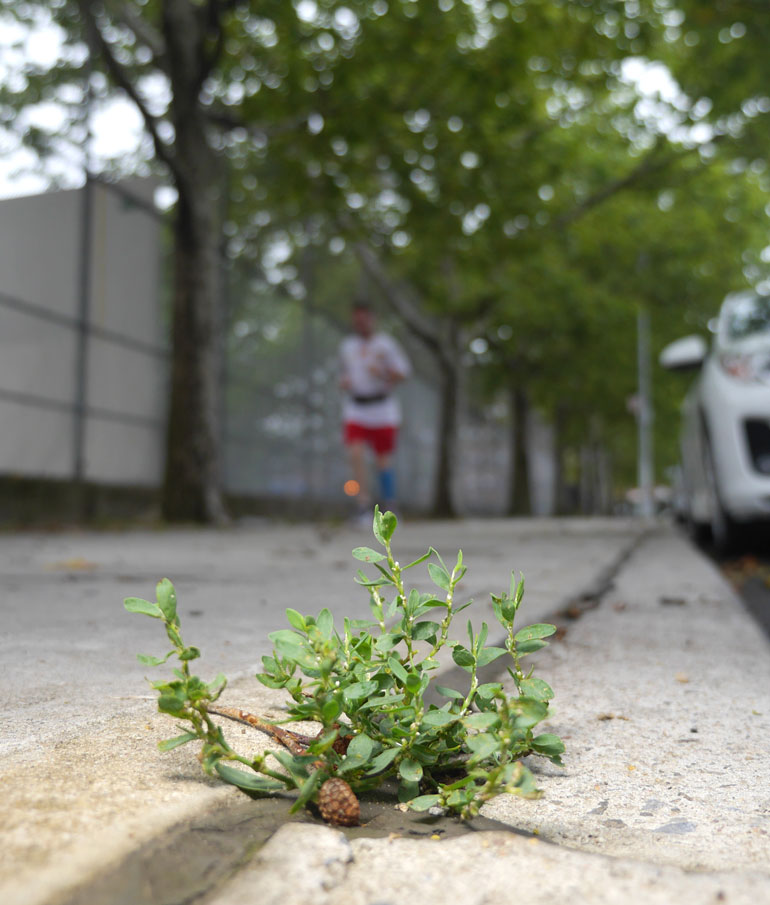 O how I love air conditioning at this time of year.
Sopan has been consistent the last few days with 92 laps.
"I have been walking and walking and walking as running is impossible due to my lower back causing problems to my left leg."
"My right side seems to be OK even though I am  feeling sometimes extra pressure from my back being bent slightly forward and feeling compressed."
"Doing some exercises seems to partly relieve the symptoms. The adjustments I got a few days ago did not hold which is to be expected as the problem is already there and the body needs rest to recover which you cannot get at the race."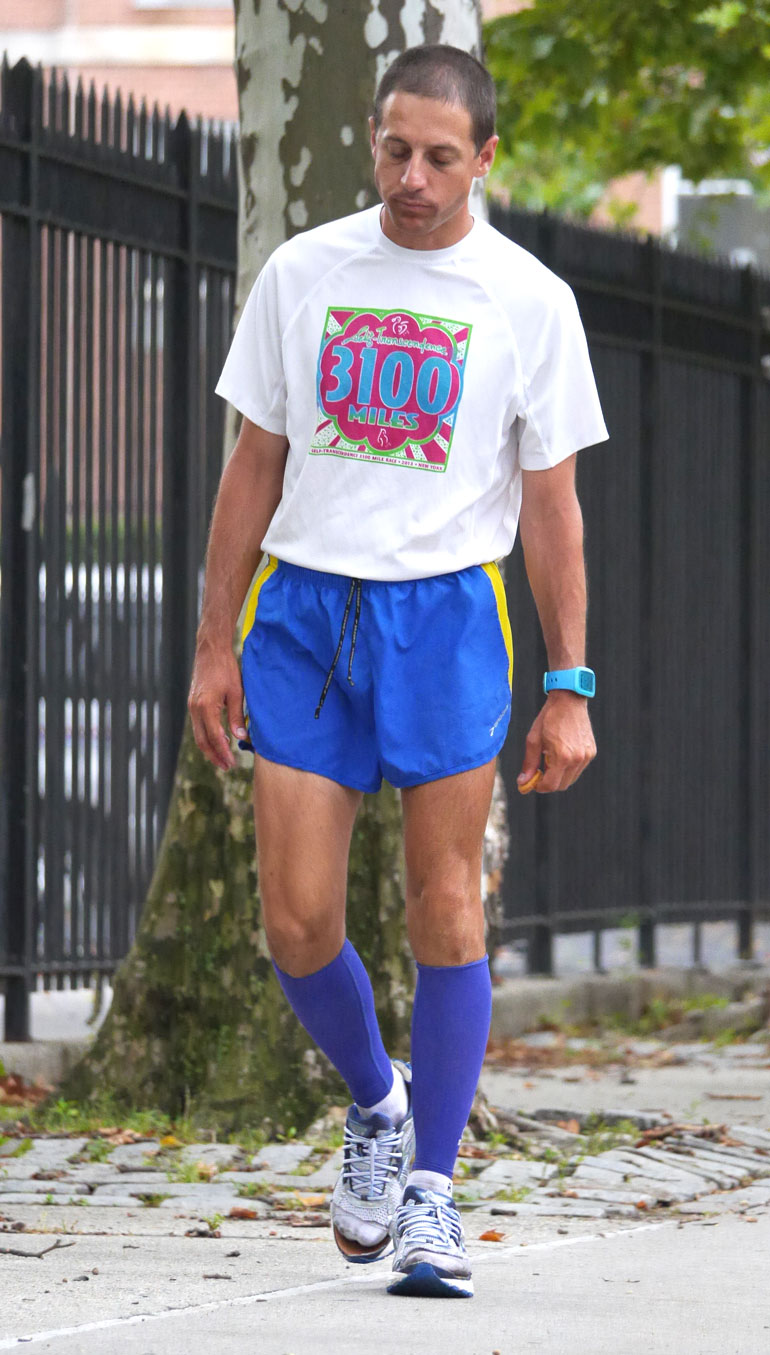 "My daily goal of 50 miles keeps me focused but often it is not easy as you need a constant good walking pace throughout the day with imperfectly working left side. Fortunately only one break at 3 pm seems to be working fine for now saving me a lot of time."
Teekshanam had a particularly good day yesterday.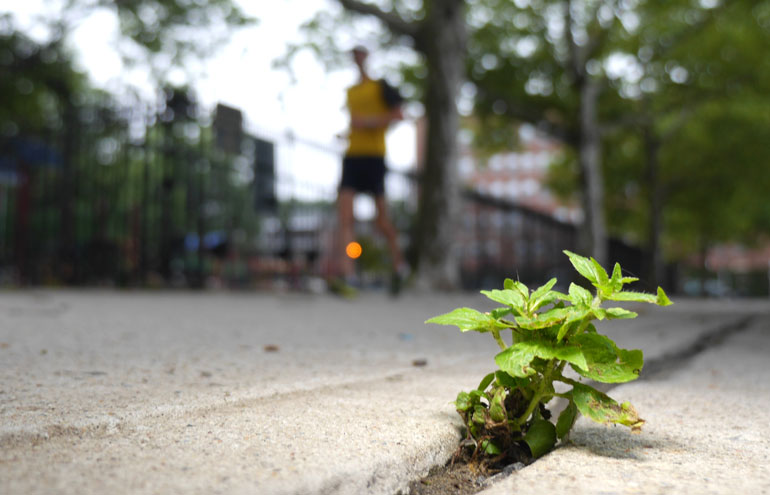 These two legs took him 113 laps yesterday. The most that he has done since day 3.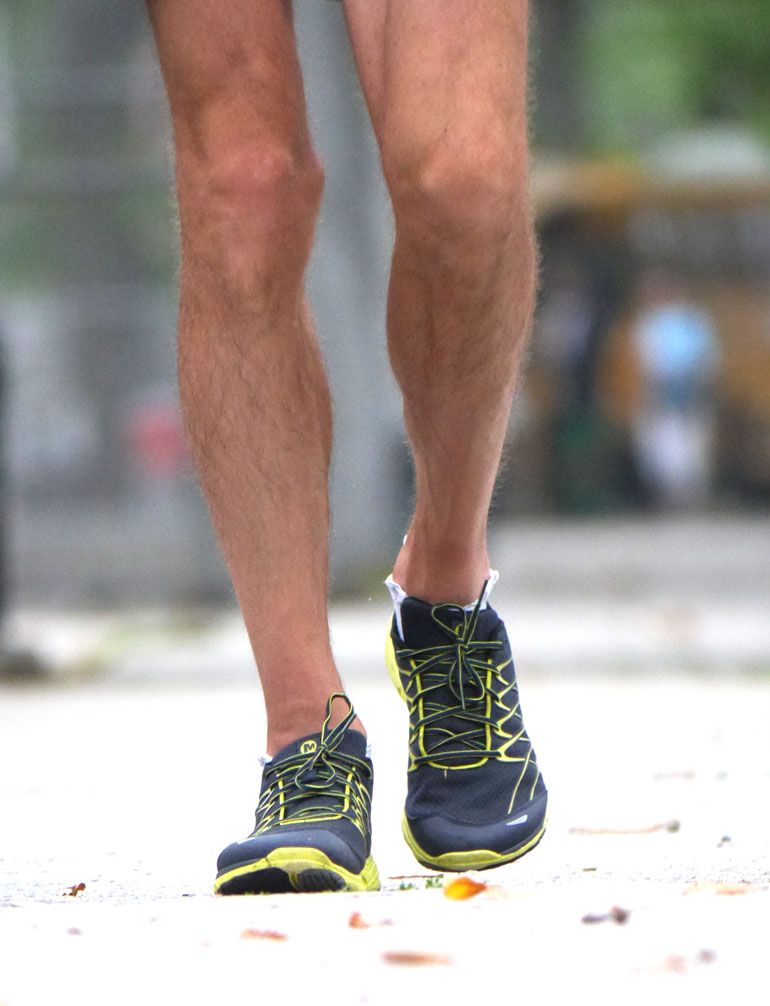 He now has 1134 miles.
Nidrhurivi also had her best day since day 2.
She did 112 laps yesterday.
She takes some advice from Pushkar.
She passes the Enthusiasm-Awakeners as they are singing the America the Beautiful song.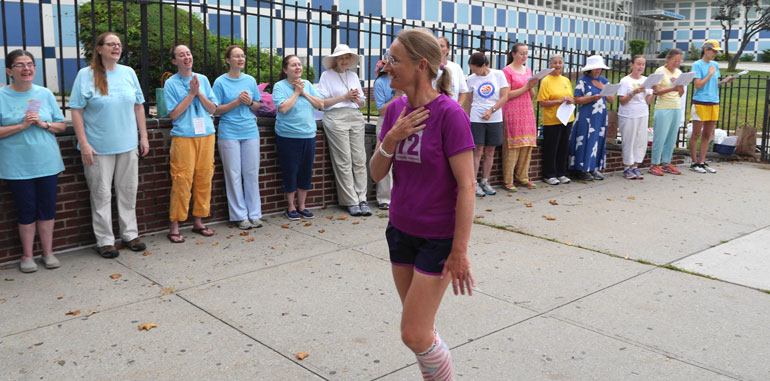 She runs with an up and coming runner Lyalya.
She is 23 miles ahead of last year.
Baladev passing through a quiet camp.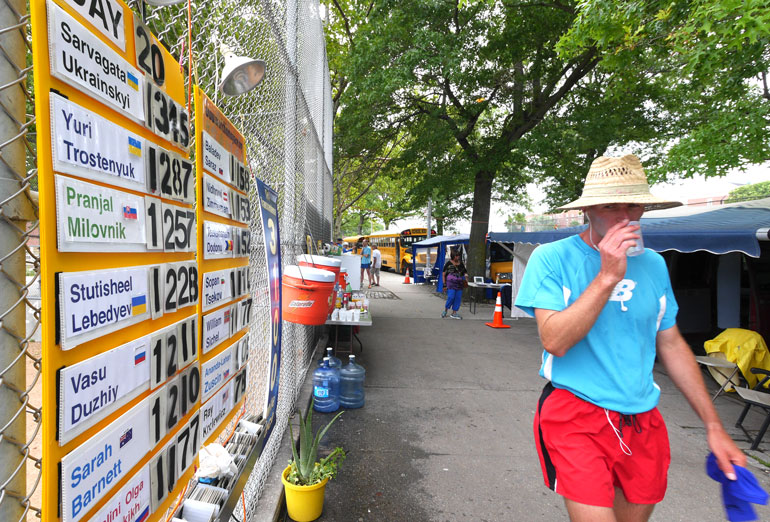 His legs familiar enough.
He is 50 miles ahead of last year.
He did 104 laps yesterday.  He shows me a message he just received from Arpan who is on the Peace Run.  He is so inspired and grateful to receive it.
Ray taking a pit stop and rotating his tires.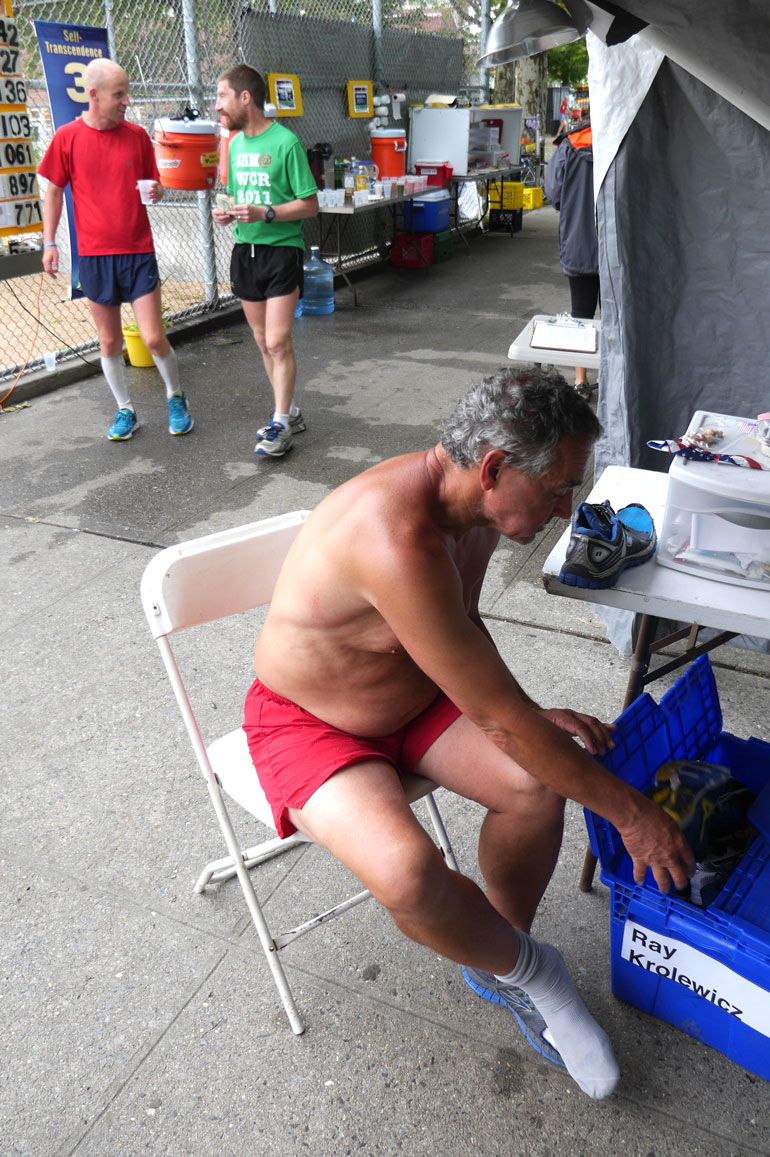 Despite whatever difficulty that she has had to endure Jayasalini just keeps going
She did another 110 laps yesterday.
A number that she has been within one lap of for the last 10 days straight.
She has 1159 miles.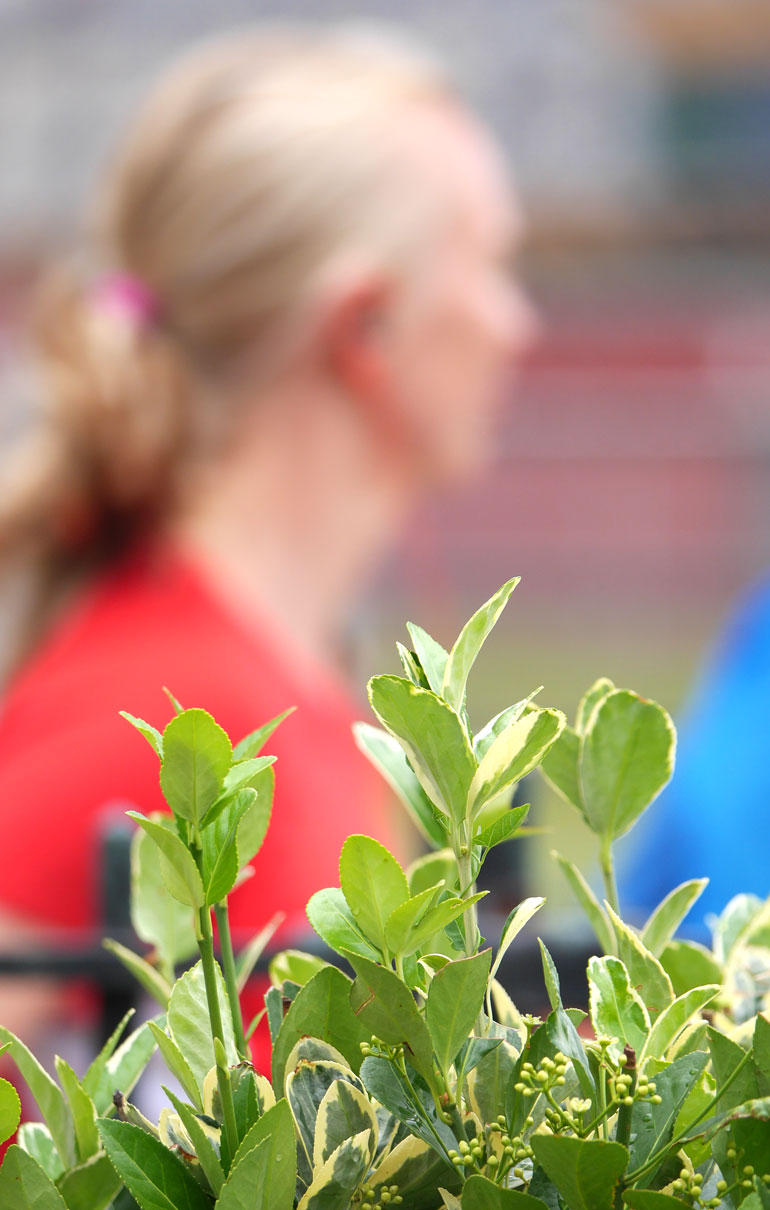 I am pretty sure I dropped my car keys right around…..here.
Vasu is so wonderful to watch.
It is true that he is 70 miles behind his pace from last year.  But he is simply unconcerned  or worried about such things.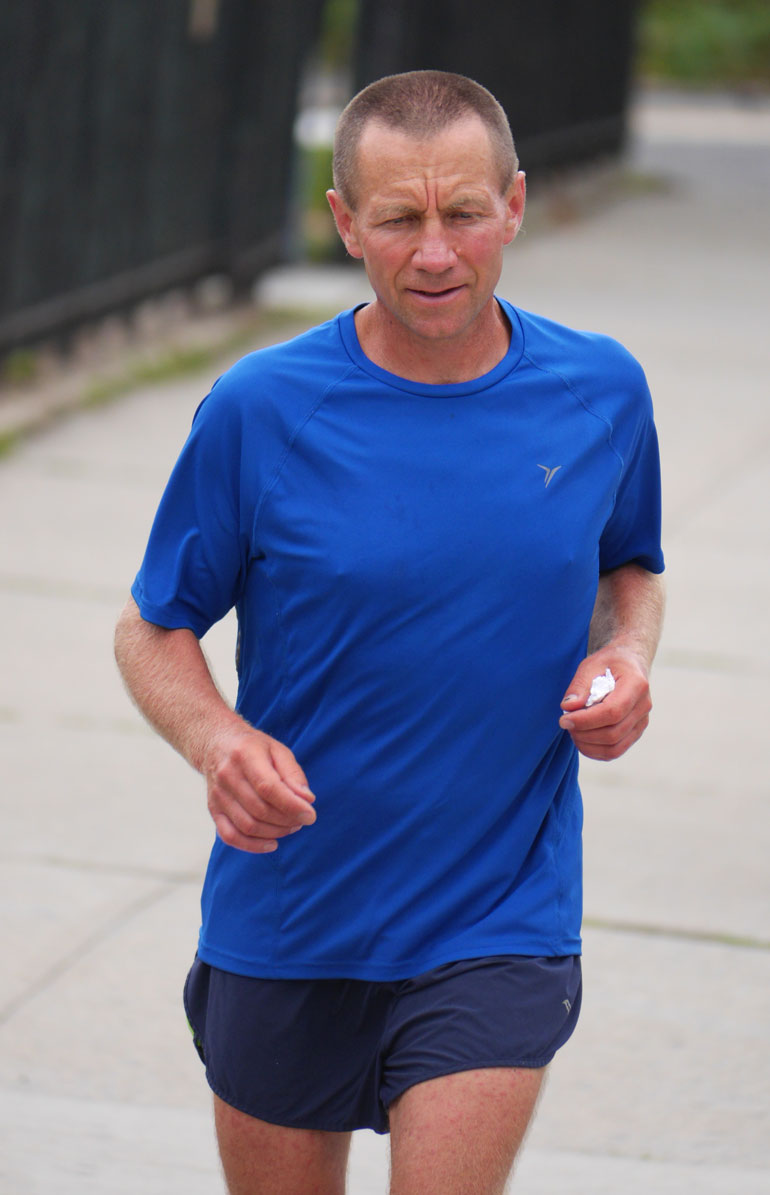 He is so happy to be here and be in the race and able to run.
He did 116 laps yesterday.
I have no idea what this thing is but I am going to call it lunch.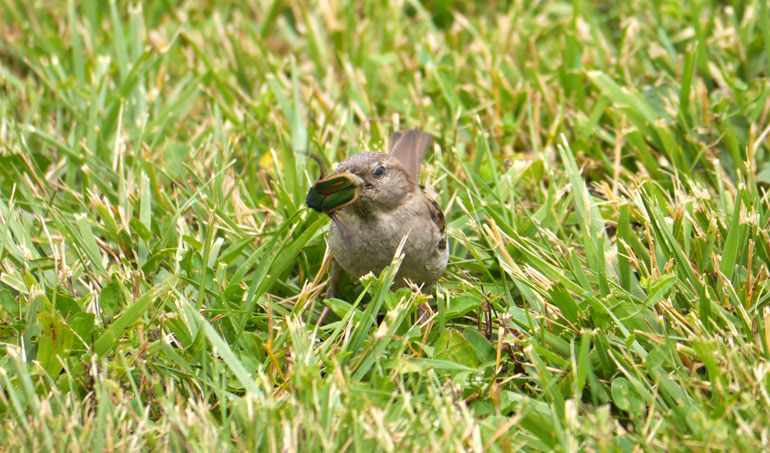 I tell Sarah that I put a picture of the great Australian runner Rob de Castella in the blog yesterday.
She is a great admirer of his career and just how much he did for the sport of marathonning.  Not just in Australia but around the world. She says he always had a tremendous capacity to give his all and do his very best each time he competed.
Sarah had 112 laps yesterday.
She is 155 miles ahead of last year
Stutisheel interviewing her for his blog.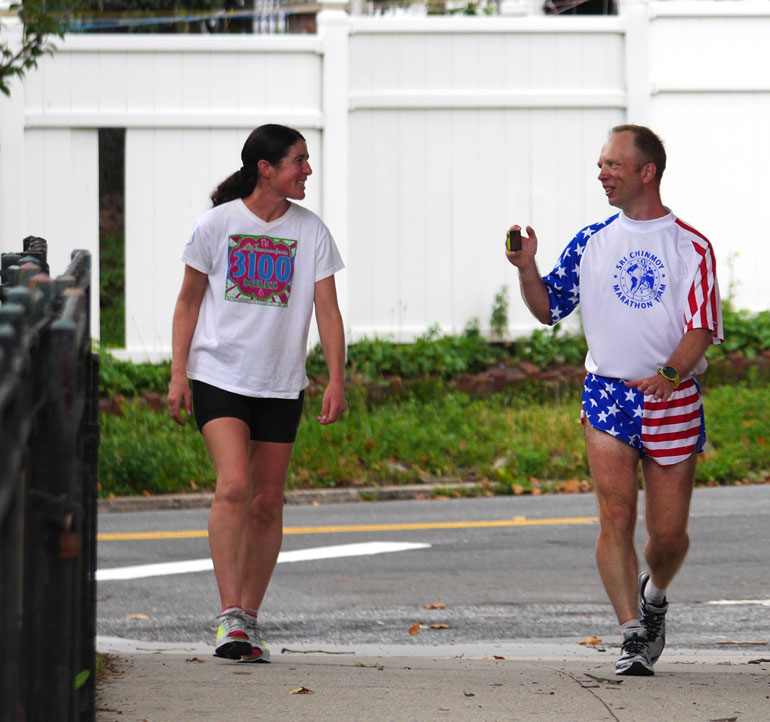 She is doing so well and is enjoying it so much.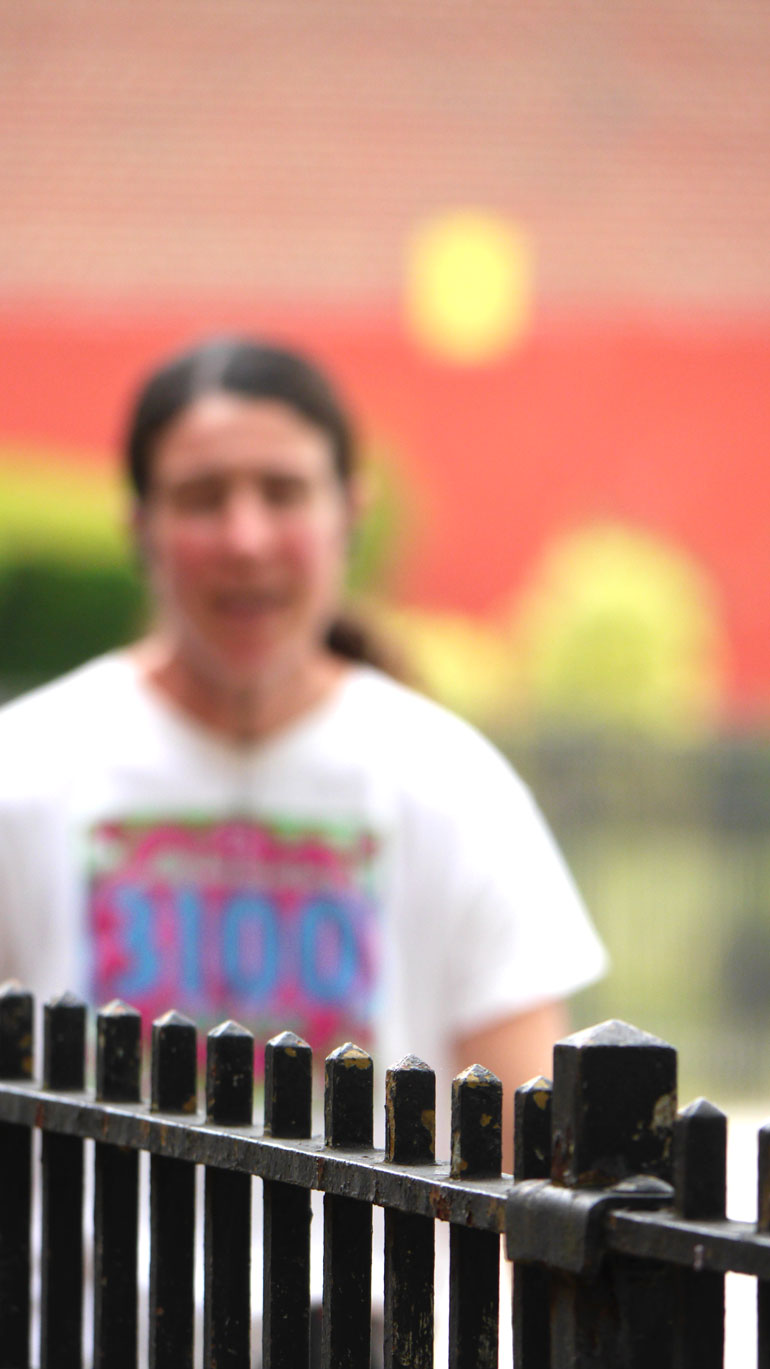 The rain is much appreciated in some places.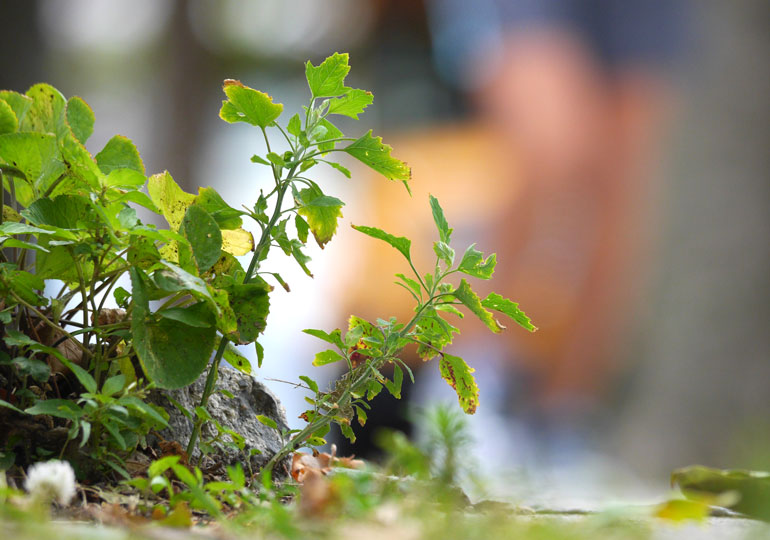 "I started thinking how I could celebrate the 4th of July and give joy to others."  With his flag shirt and shorts Stutisheel could not look more American even though he is very much a citizen of Oneness-Dream-Boat-Shore.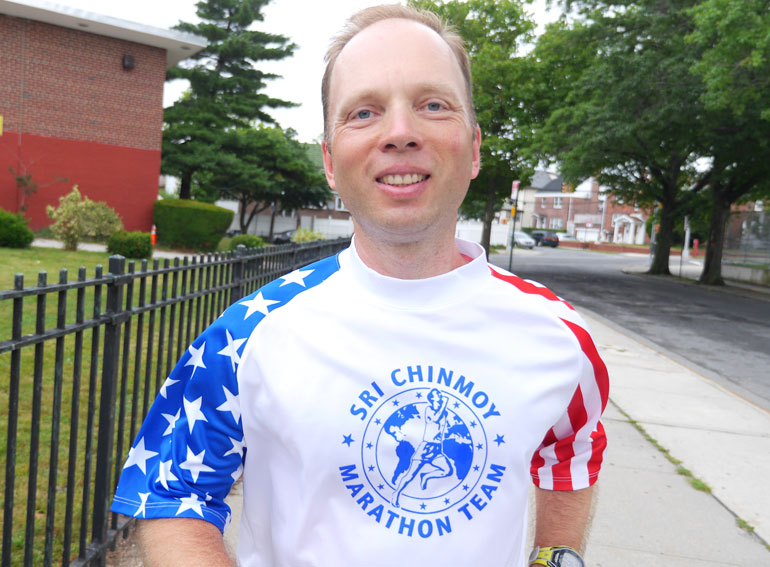 He and Sopan also performed a play for the Enthusiasm-Awakeners.
In addition when they sang the America the Beautiful song he stopped and sang as well.  "It is touching and it is moving something inside me.  Every year I stop and sing this song with the singers.  It is a very enlightening experience for me."
"The song itself is just great."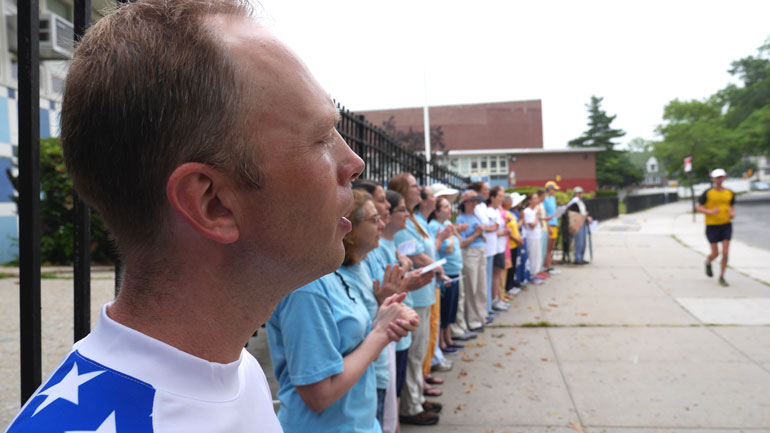 Click to Play Song:
I ask him, that since he grew up in Kiev, what were his first impressions of America.  "My first images were Manhattan.  I saw the picture of Manhattan and I said wow.  This is beautiful."
"I was just a kid living in kiev.  I still have childhood drawings where I was drawing American cars and skyscrapers.  It is interesting.  Somehow I was in touch."
"My first visit to America was very mysterious."  He says it happened back in 1994. A time he says when it was nearly impossible for a Ukrainian to travel here.
At the time he had a job with a firm that got a grant to send a number of its staff to Washington to be trained.  "My boss asked me. Do you want to come to America to study? Yessssssss."
"My first visa was a working visa for one year from the Economical Development Institute. This was a time when I was a student of Sri Chinmoy for 3 years.  But I was to meet Sri Chinmoy then for the first time.  So it means a lot to me my first trip to America."
He spent most of his 3 weeks in DC but finished his last 3 days of training in New York where he was able to see Sri Chinmoy for the first time.
He also saw the statue of Liberty for the first time. "It was sunset and it was just breath taking.  Wow, can this be true.  So much vastness, peace, and everything."
We pass through the camp area and I mention to him his mileage.  "I didn't count actually."
He tells me more about his method of not focusing on his laps at all.  "It is a way of life. Is not a way of concentration, a way of running. Is something that 50 days is a big part of your life.  You have to have an attitude that enables you to have the minimum of stress and the maximum performance for that."
"I don't know anything about miles.  My father was asking me yesterday how many miles have you run so far."  He couldn't tell him right away.  He had to go through the camp and find that out.  Instead he says he concentrates only on his laps.
"I count my laps that's my day.  But otherwise it is experience every lap and every moment."
"This very moment I tried to be as positive as I can. I try to cut jokes with other runners, encourage them and appreciate them."
"This year the field of runners is just excellent, everybody."
He feels that the only limitations he and the other runners have is simply their own lack of receptivity to the higher inner divine forces.  "So I try and not to block my limits and the vision for this race, for me and for the other runners."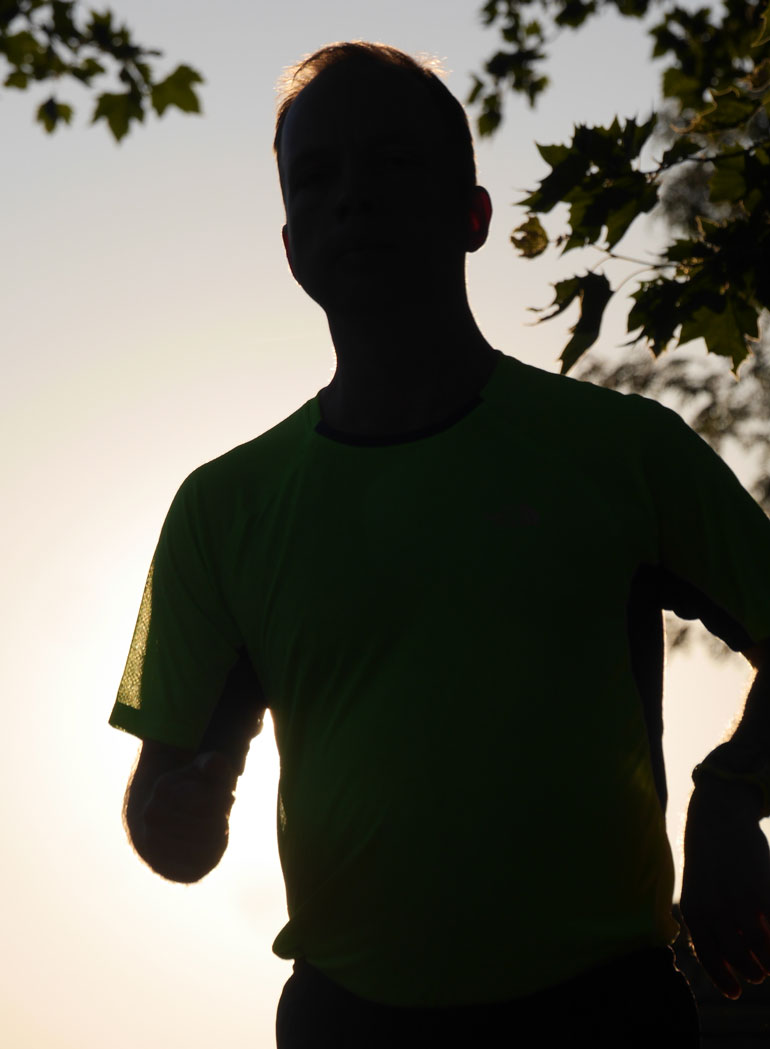 He describes that the only thing that holds any runner back here is a lack or receptivity and willingness to go beyond.  "So my task is to be ready for that."
Click to Play Interview:
Little things and big journeys.
Pranjal describes how when it gets hot and humid more problems come.  "You have to deal with it in your own way.  You have to drink a lot and it is not just about running.  There are lots of other problems to deal with."
He did 122 laps yesterday and has 1239 miles.
Wow.  Isn't it amazing what you can see from up here.
Yuri is also putting together a string of very good days.
He did 121 laps yesterday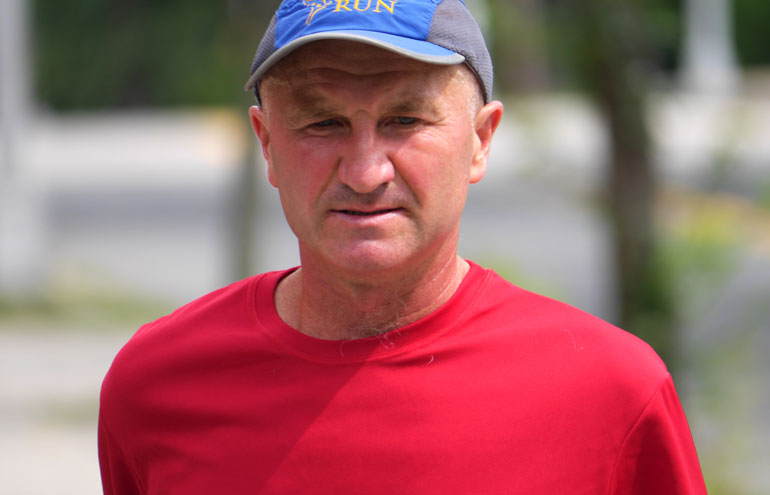 His 1269 miles this year is 40 more than last year.
Things will be green for days now because of the rain.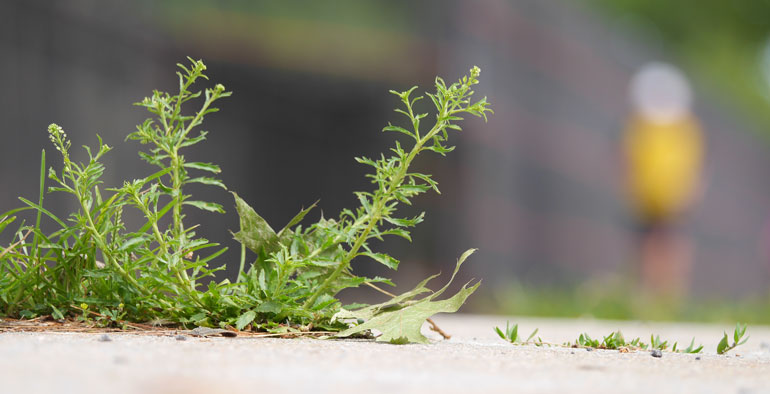 Bhagirathi is visiting the race today and she tells me there is a long tradition of celebrations on July 4th.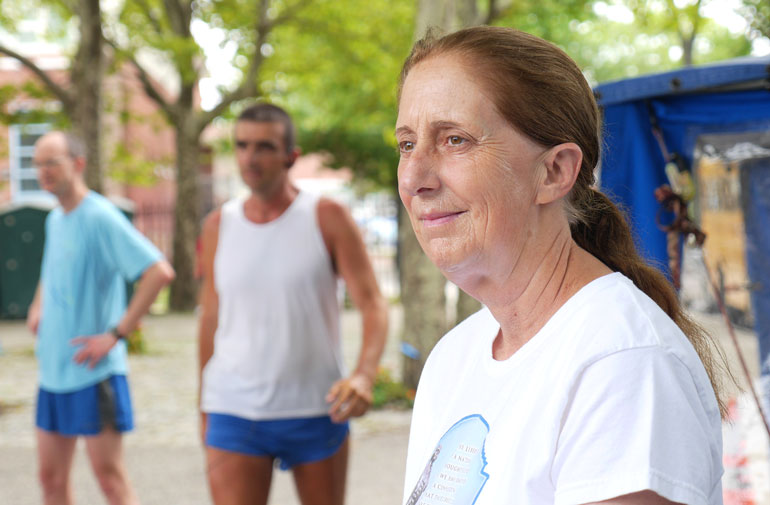 John Adams said:
"I believe that it will be celebrated by succeeding generations as the great anniversary festival," he wrote his wife, Abigail. "It ought to be celebrated by pomp and parade, with shows, games, sports, guns, bells, bonfires, and illuminations from one end of this continent to the other…"