"It is perfect.  The sun is shining and a runner is running," says Sopan to me this morning, as he jogs with light shuffling steps beside me.
It is very early on a quiet bright Saturday morning, the 21st of June.  It is a date that smacks of special significance for most of us.  For it is the day with the most hours of sunshine of the entire year. (Southern Hemisphere people you will get your chance again in 6 months time)
But in what has to be a strange irony, just now as the days gradually grow just a little shorter, and offer up less and less of their light, the race itself has barely just begun.  The colossal distance still remainging in front of the 14 runners here feels almost like completing it will take an eternity.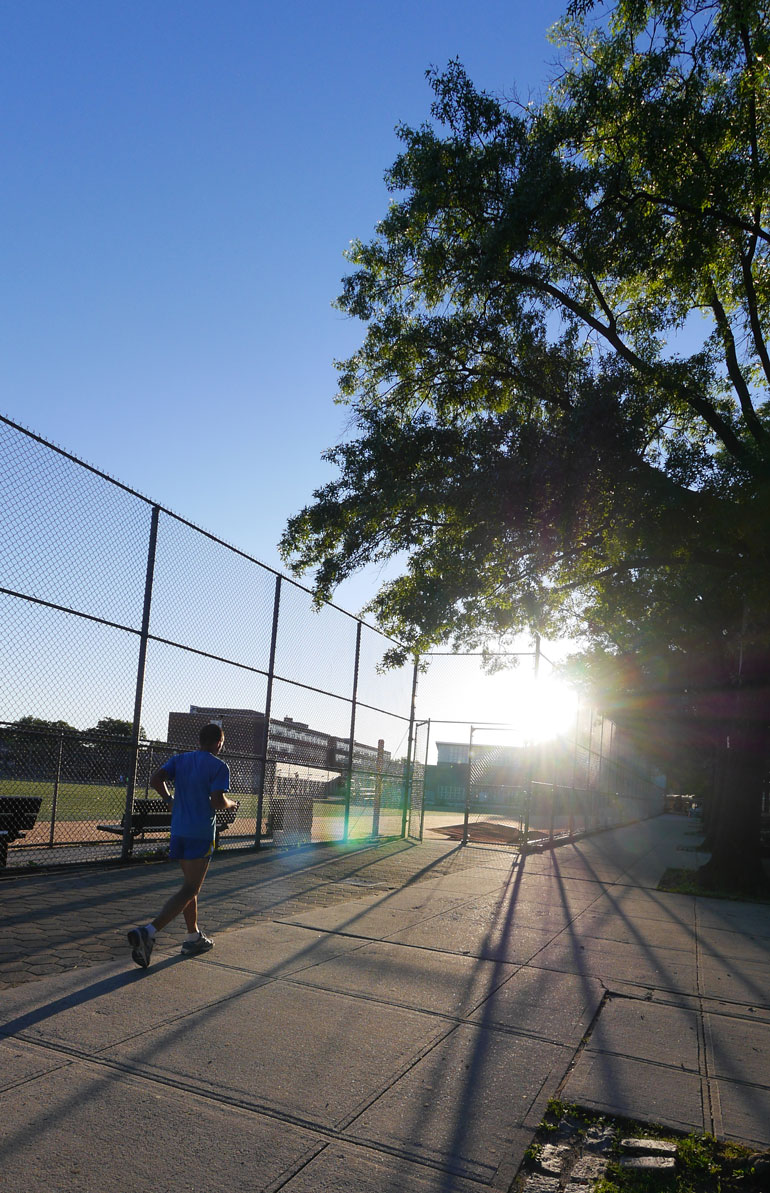 In his first 6 days here, Sopan from Bulgaria has run well.  He has managed to complete 385 miles, which in most runners logs books would be an impressive number.  But when you still have 2800 more miles to go, in the grand scheme of things, for Sopan, as well as all the others, they still have an unbelievably long distance yet to run.
Sopan is a young man, at 33 he is the youngest runner in the race and yet what is even more incredible is that he first ran the race in 2005 and again in 2006.
When he completed the race in 2005 he was just 24 and set a still undefeated mark of being the youngest to ever accomplish this feat.  For good measure he came back the following year, and by running the race in 50 days and 13 hours took more than a full day off his own record.
Now if Sopan had been the sole author of his own life, from those two victorious years until now, no doubt he would have authored a great and glowing adventure for himself.  One whose plot included coming back each and every year and championing the distance, and improving his performance each time.
Give any of us the opportunity to direct the events and course of our lives and than no one would ever write into their script such things as  disappointment, injury, and struggles of any kind.
The mortal in all of us is more than accustomed to suffering and hardship.  It is a condition though that very few of us would deliberately care to seek out, and then ascribe ourselves to rounds of any kind of torment.  I am not trying to describe any of those conditions to Sopan or what happened in any of the times he attempted the race in the intervening years.
But last year he achieved a special kind of victory in that he was able to stay the entire time at the race and managed to complete 2831 miles in 52 days.  A performance that amply demonstrated not just his dedication to the Self-Transcendence 3100 mile race,  but also showed just how much heart and courage he really has. To not give up in a situation where clearly completing the full distance was not going to be attainable.
On the sidelines we can clearly see the miles, but runners like Sopan are seeking out something much more significant than just a long tally of numerals on the board.  "I come to make progress here.  This is the reason I came back after last year because I felt I made so much progress inwardly."
"But there is one thing that drives me to push myself.  I really want to finish at least one more time.  I have waited for so long."
Sri Chinmoy: Self-discipline is of paramount importance. Self-transcendence comes into existence only by virtue of self-discipline and meditation. In our day-to-day life we like to derive happiness from what we do and from what we are. Here, although outwardly these four runners are completely tired and exhausted, they feel that this is a new way to make themselves happy and to make themselves proud of their own lives.
Sri Chinmoy, Sri Chinmoy answers, part 12, Agni Press, 1999
Sarvagata is once again demonstrating his mastery of the 3100.  He ran 131 laps or 71 miles yesterday.  Also Sarah is performing incredibly well with 123 laps or 67 miles.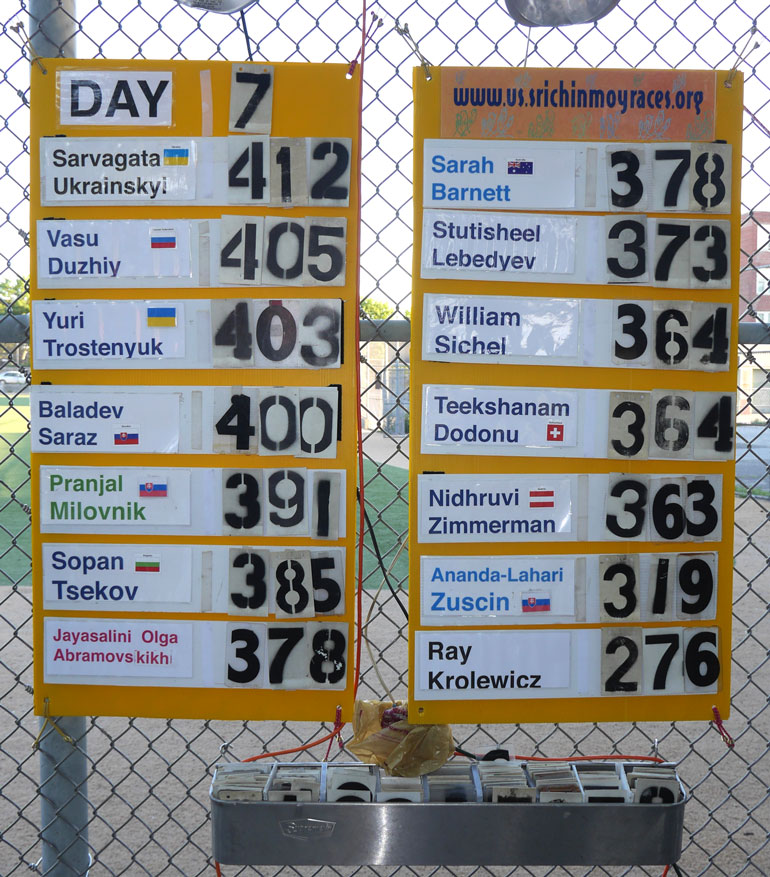 The quiet time in camp doesn't last for long.
Soon the very full Rupantar bus arrives. Nidhruvi is a little stiff making her exit.
The car holds just 4 runners.   Most of the boys come by bicycle.
Vajra updates the board from last night.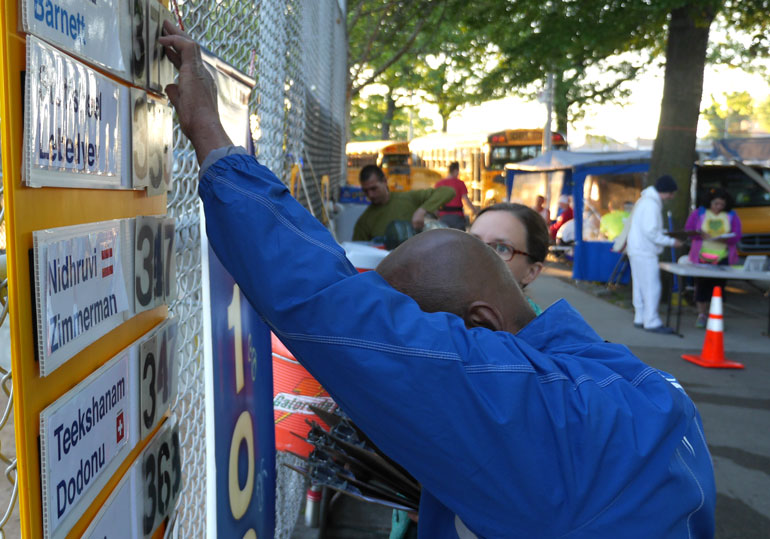 Sopan parks his bike next a post down the block.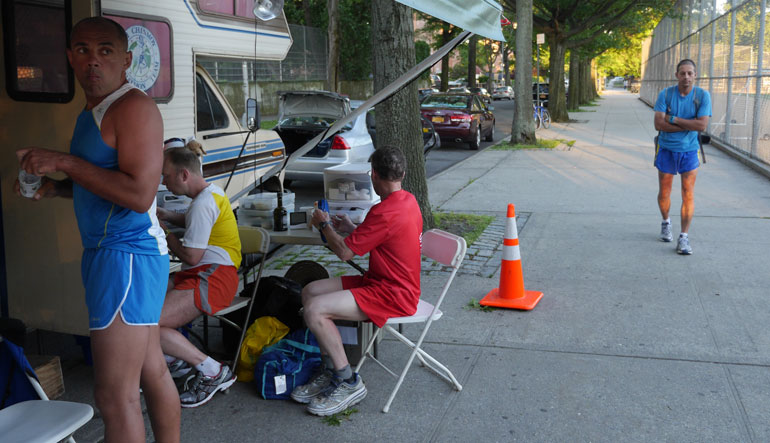 Sarvagata gets in a stretch.
Nidhruvi prepares her table for the day.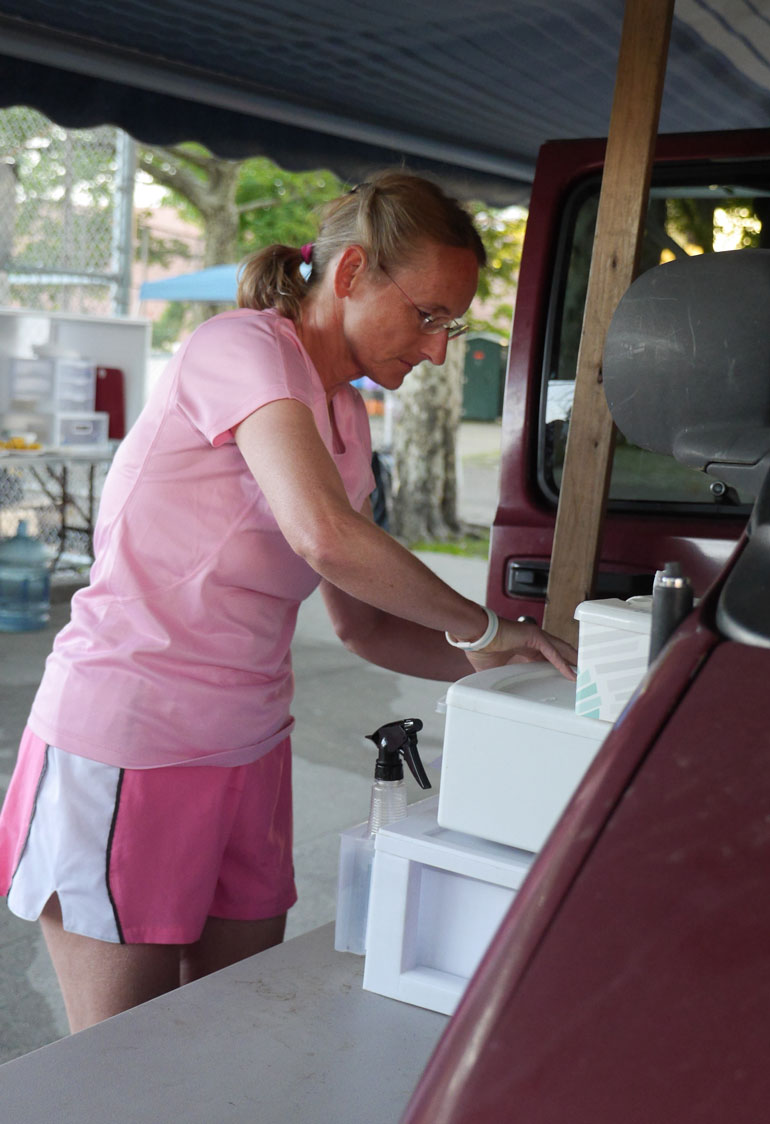 William has the good fortune of having some New York style milder weather for the next few days.   He is running very well.
Start Day 7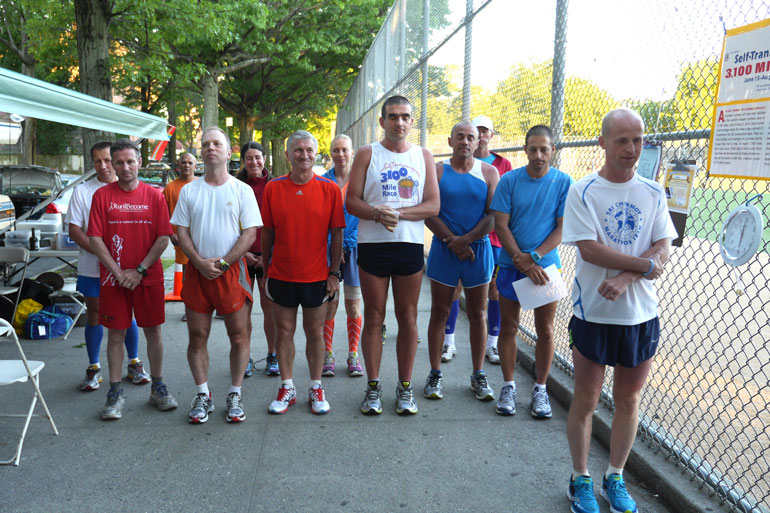 It is hard to describe just how much focus and dedication Sarvagata puts into running this race. After 6 days he has 412 miles and is 24 miles ahead of last year after just 6 days.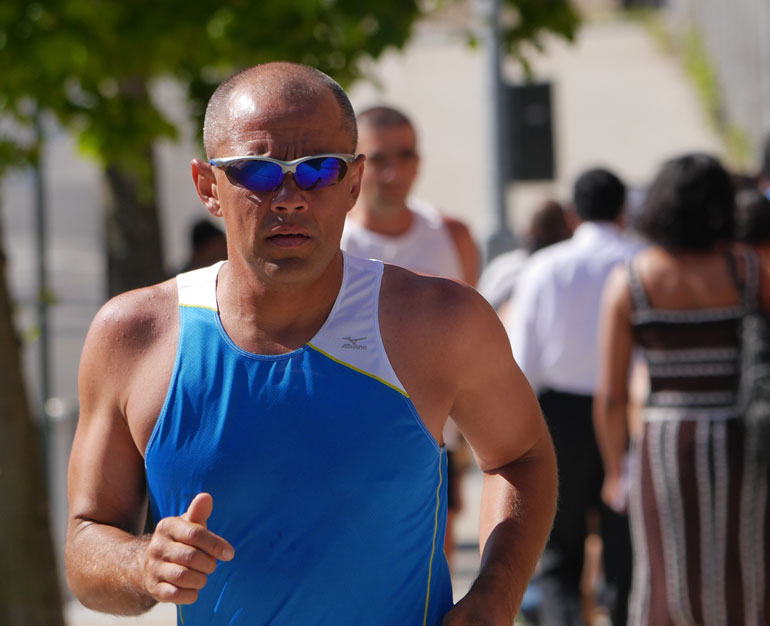 At times you can see him stretching and appear to be casual.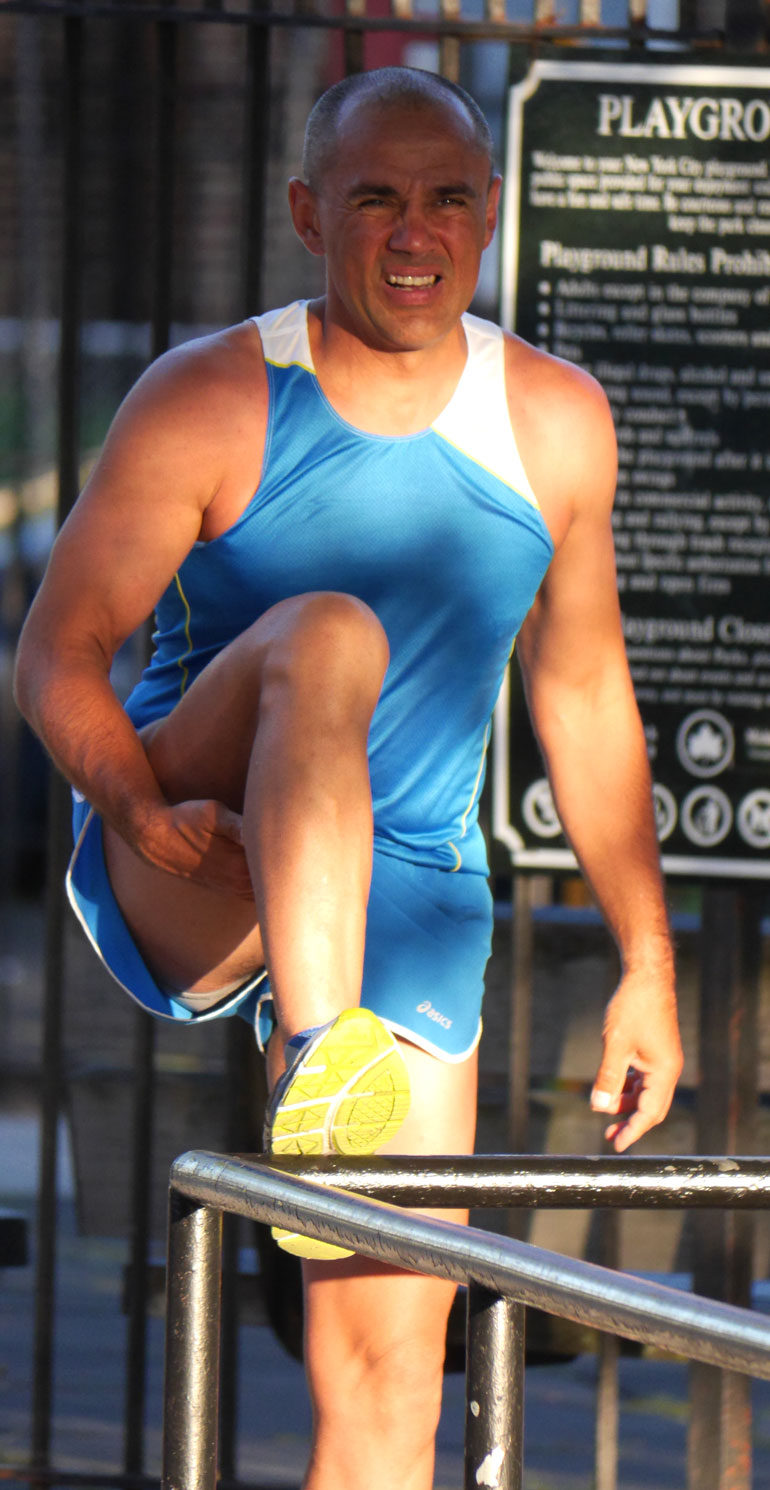 Then at other times there is such an intensity about his appearance.  He says it is not pain that he is feeling when we see this.  Instead he says it is a reflection of his intense inner cry.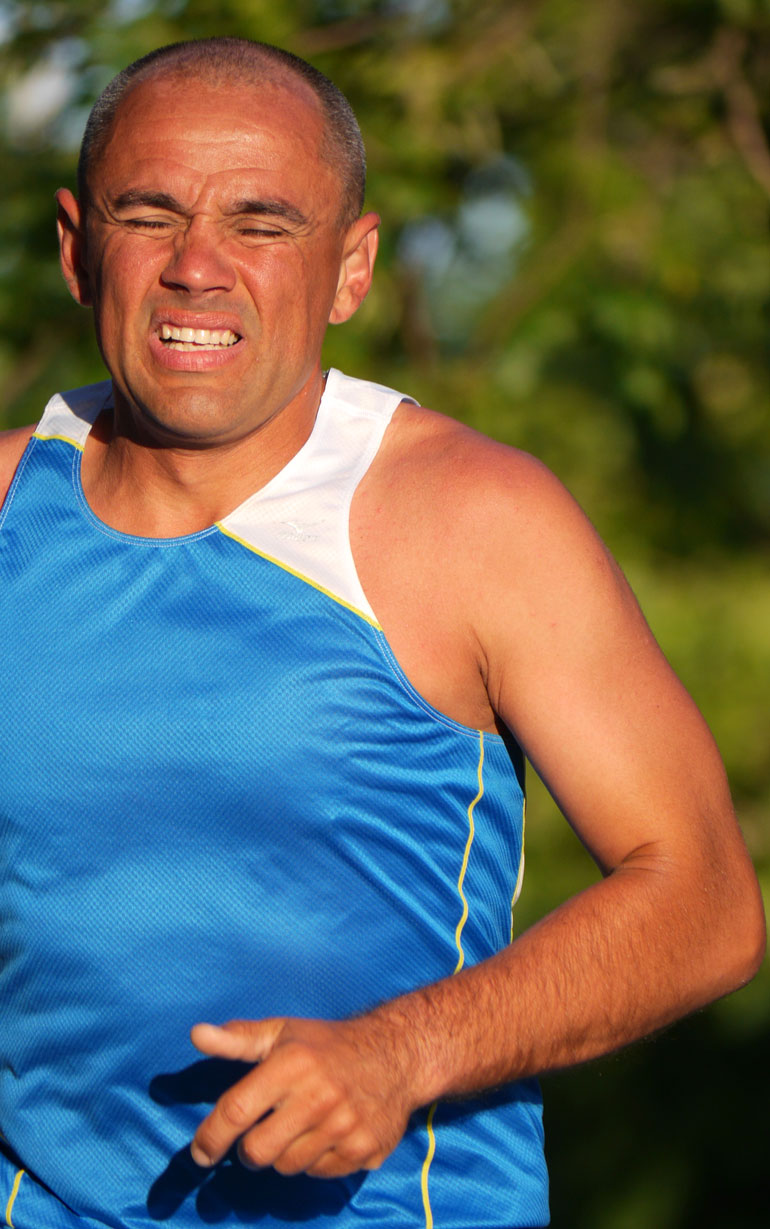 It is to early to predict what will happen to him over the days and weeks to follow.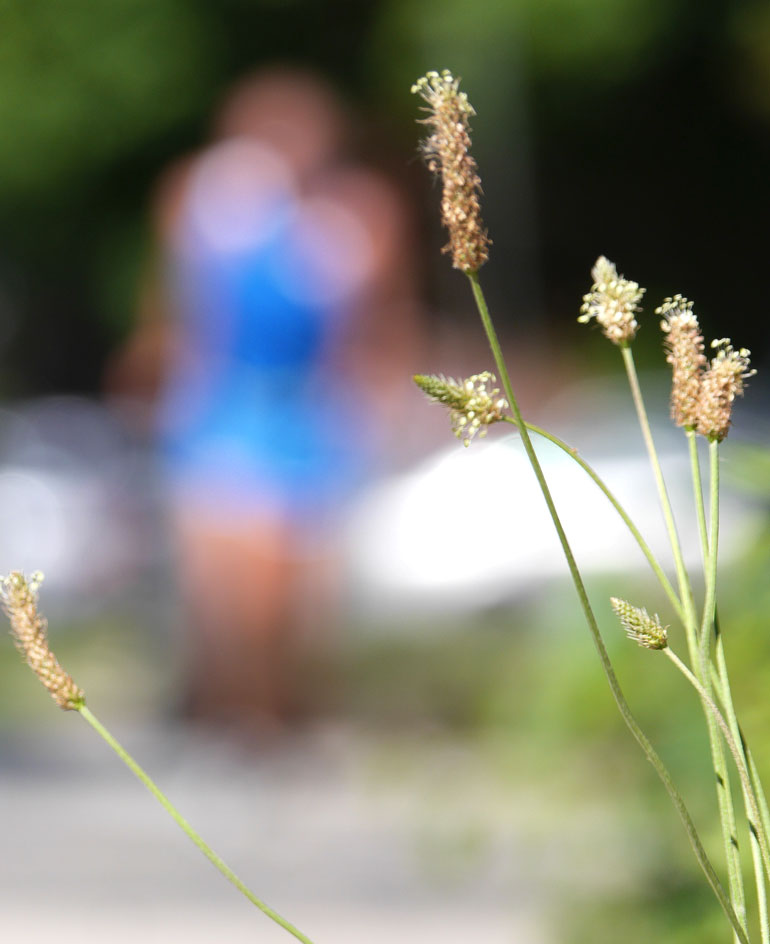 Vasu had a good day yesterday.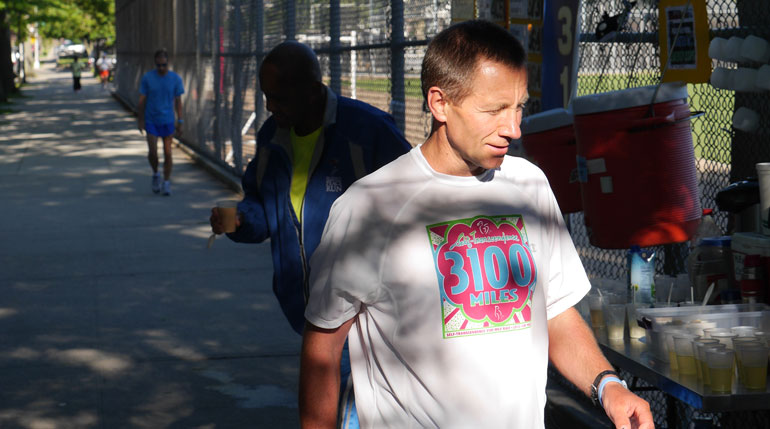 He had 118 laps or 64 miles. He never appears bothered and seems calm and steady all the time he is here.
When it comes to be a cheerful and steady Vasu is superb…. and not be distracted by a busy baseball game on a Saturday morning.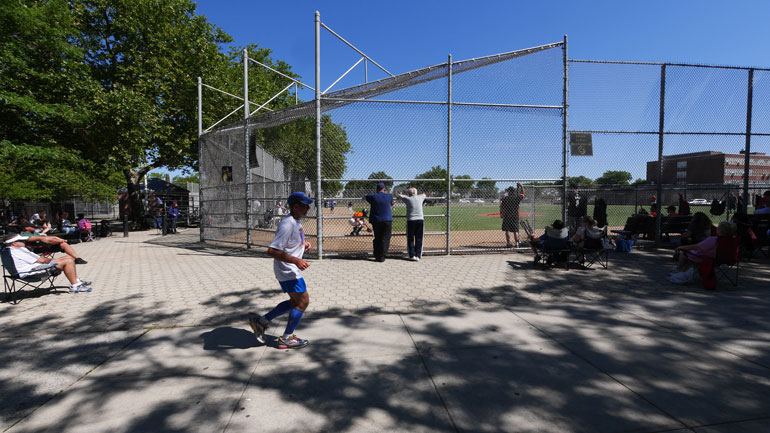 Yuri is taking big steps here this year.  He is 5 miles ahead of last year.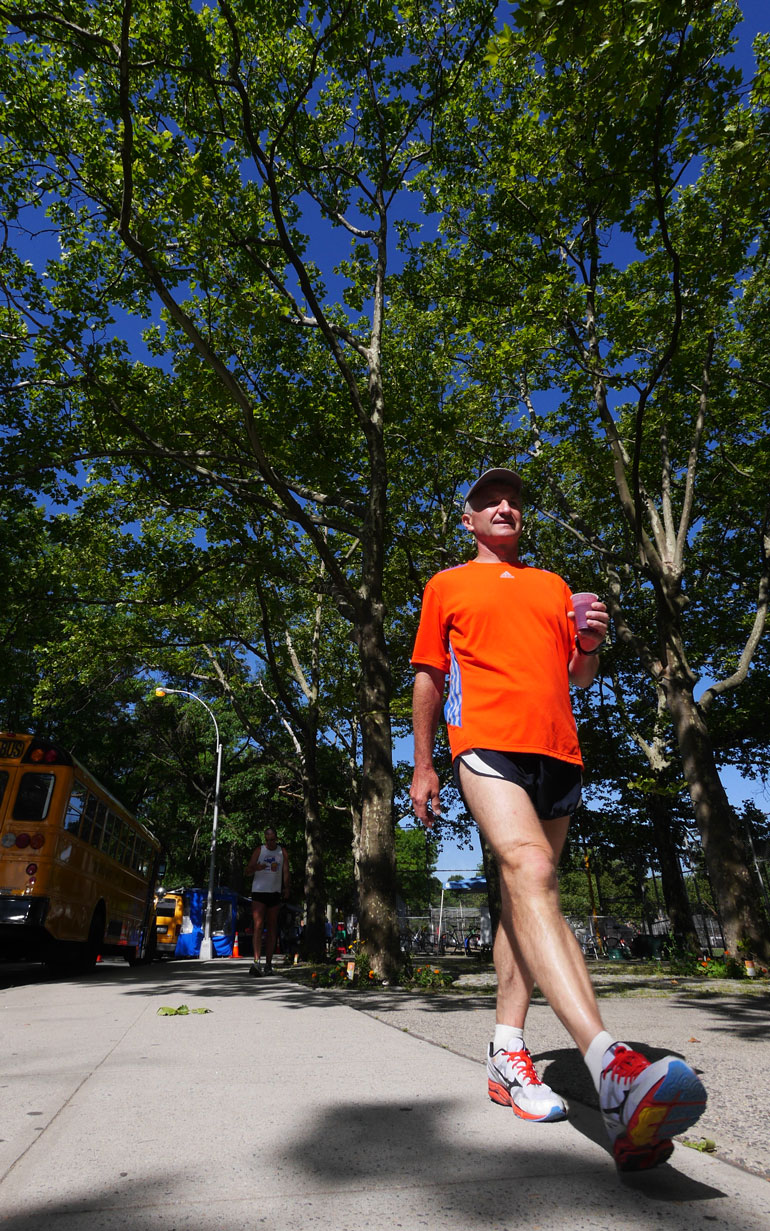 With 121 laps yesterday he had a great day.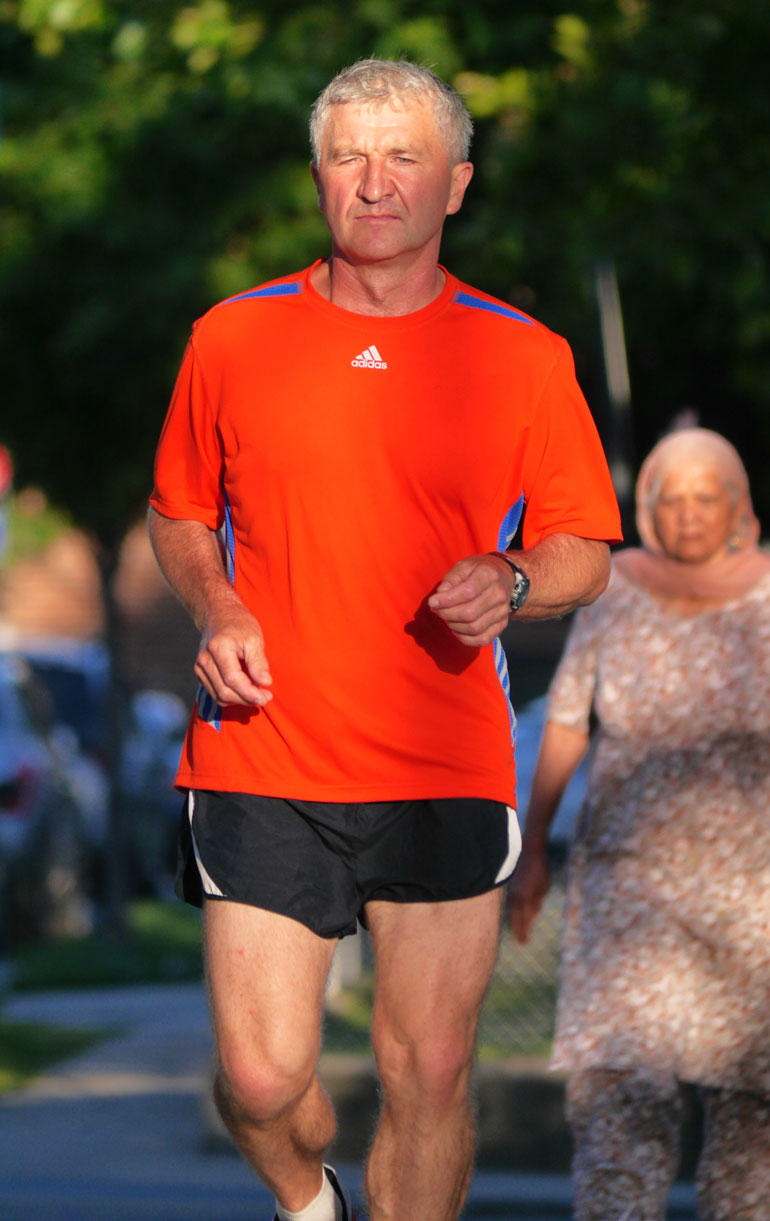 But he is finding more of a balance in all things this year.  Enjoying some companionship and a leisurely pace from time to time.
Ray is marvelous not just to watch but also to speak with.
There is nothing he might like better than running miles but engaging in conversation with friends or new acquaintances is very high on his list.
Ananda-Lahari is only able to walk again today.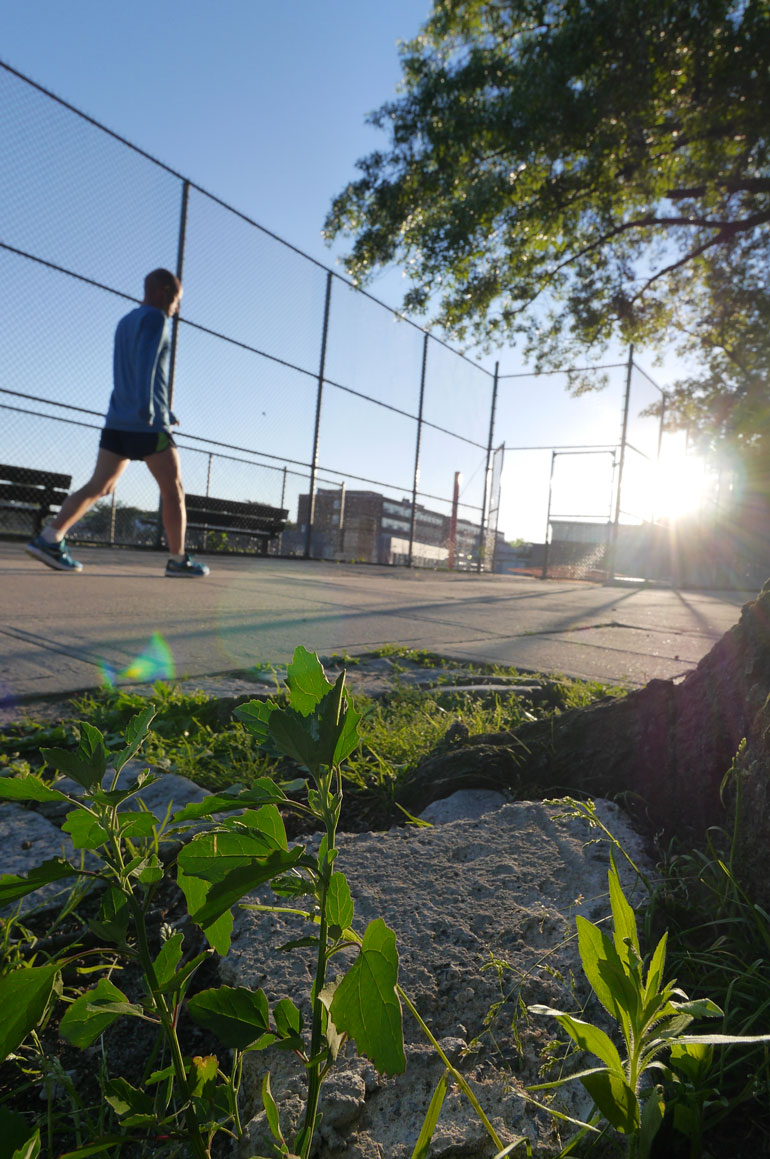 Never really stopping he just keeps constantly moving.  Always with peace and beauty.
Nidhruvi is not looking for anything just yet.
Nidhruvi had 108 laps yesterday.  Her best total in a few days.  She is very experienced.
For a while there is a big crowd of kids and parents along the side walk.  They are the new students who will attend the school next year.
Sometimes there is even a crowd of runners……small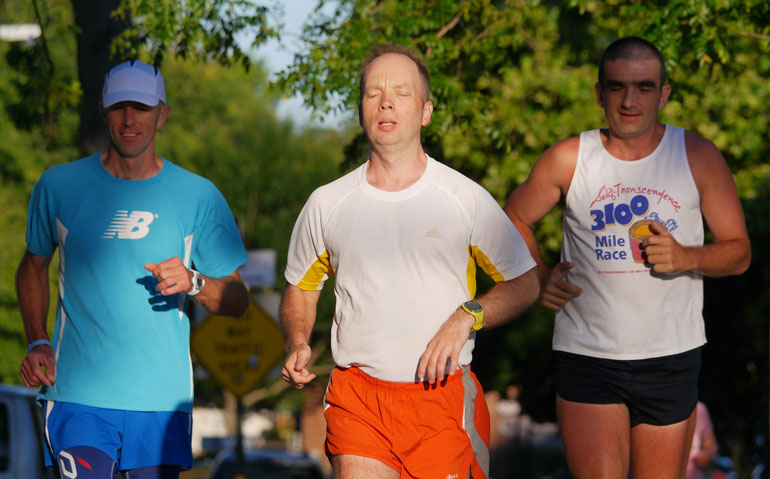 Teekshanam is doing well.
Not bothered by traffic and the hustle and bustle.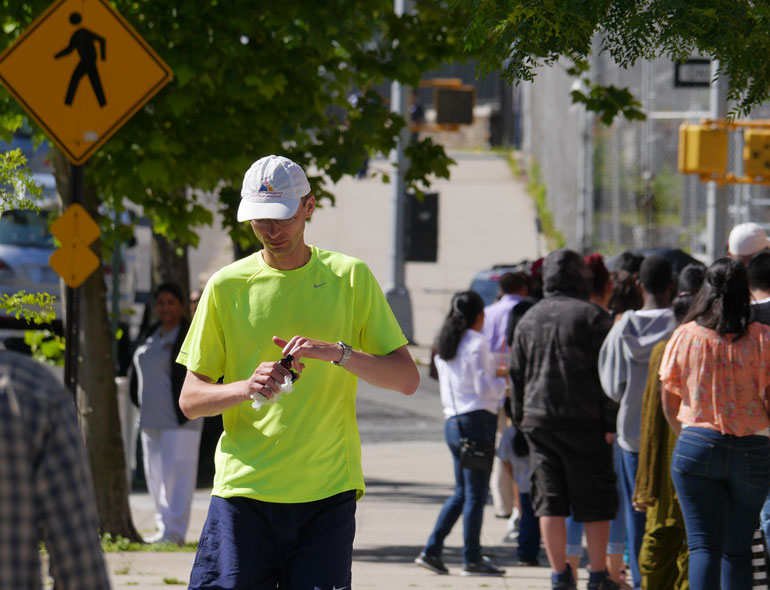 Another day of 110 laps, just the right amount.  He has 364 miles after 6 days.
Baladev may no longer be in first place but still he is doing well.
With 400 miles he is 23 miles ahead of last year.
2 new poems from Baladev:
Silhouettes in the morning sun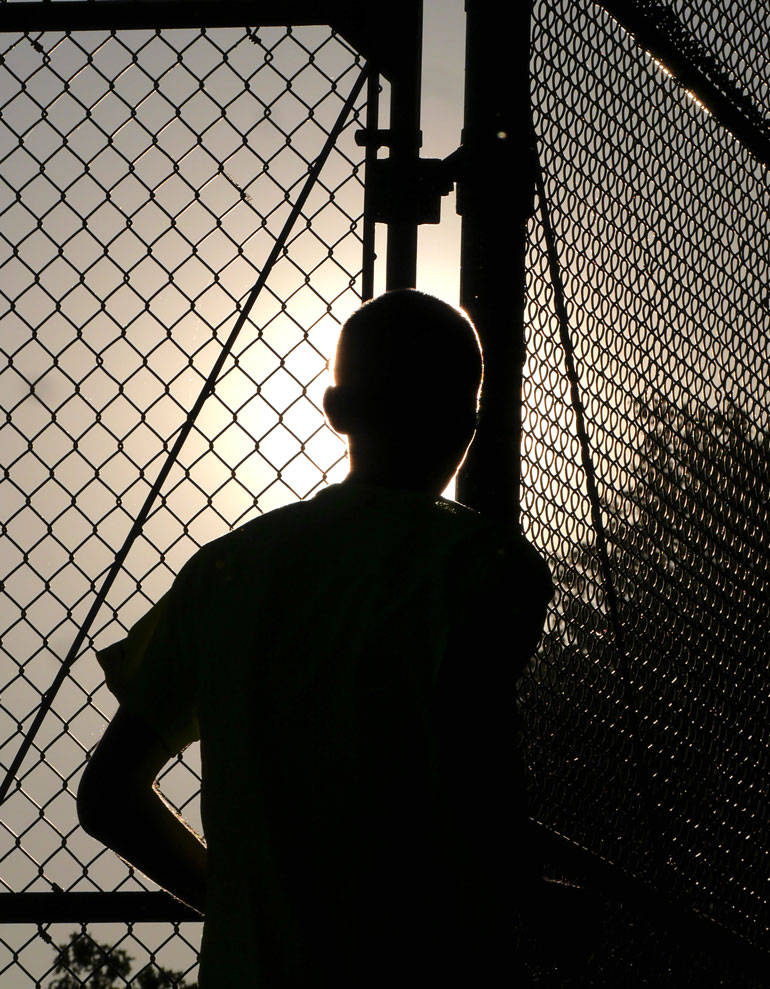 Pranjal with his 391 miles is 9 miles ahead of last year.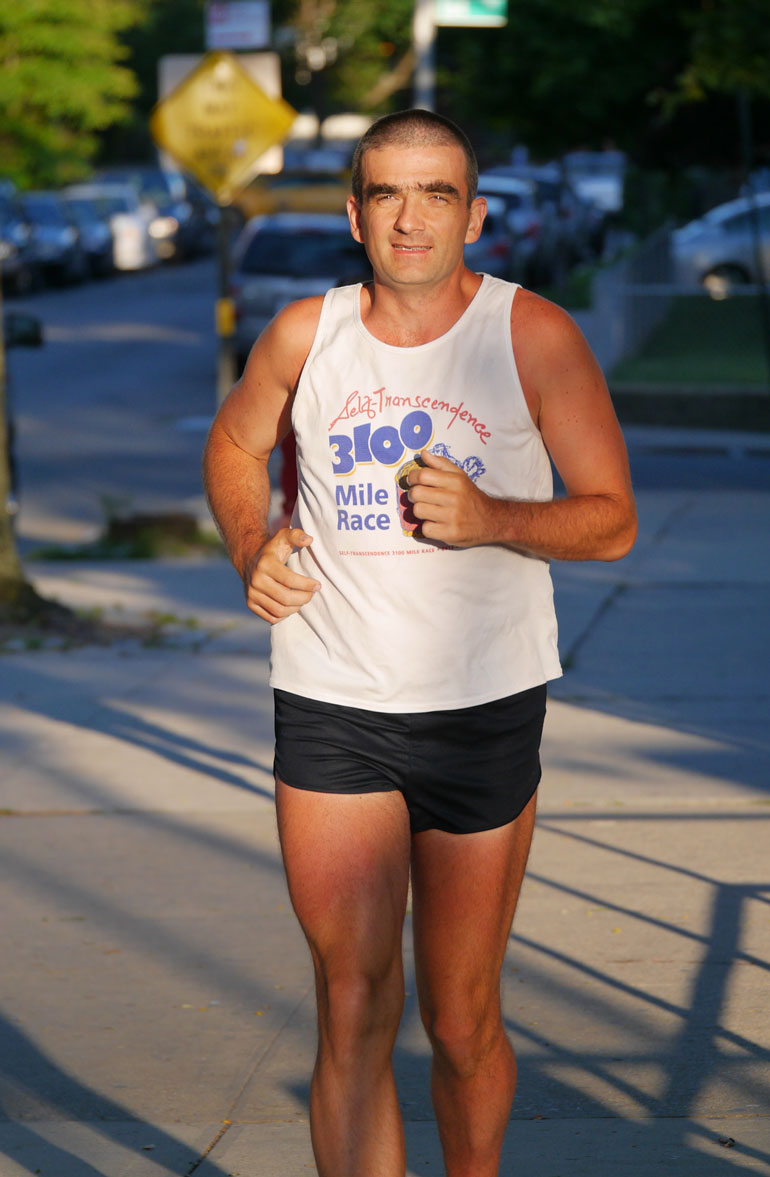 Jayasalini continuing to be impressive.
Her mother asked her to wave in one of her pictures.  She will be getting waves and so much more when she comes a little later this summer.
A picture of poise.  She did 110 laps yesterday and has 378 miles.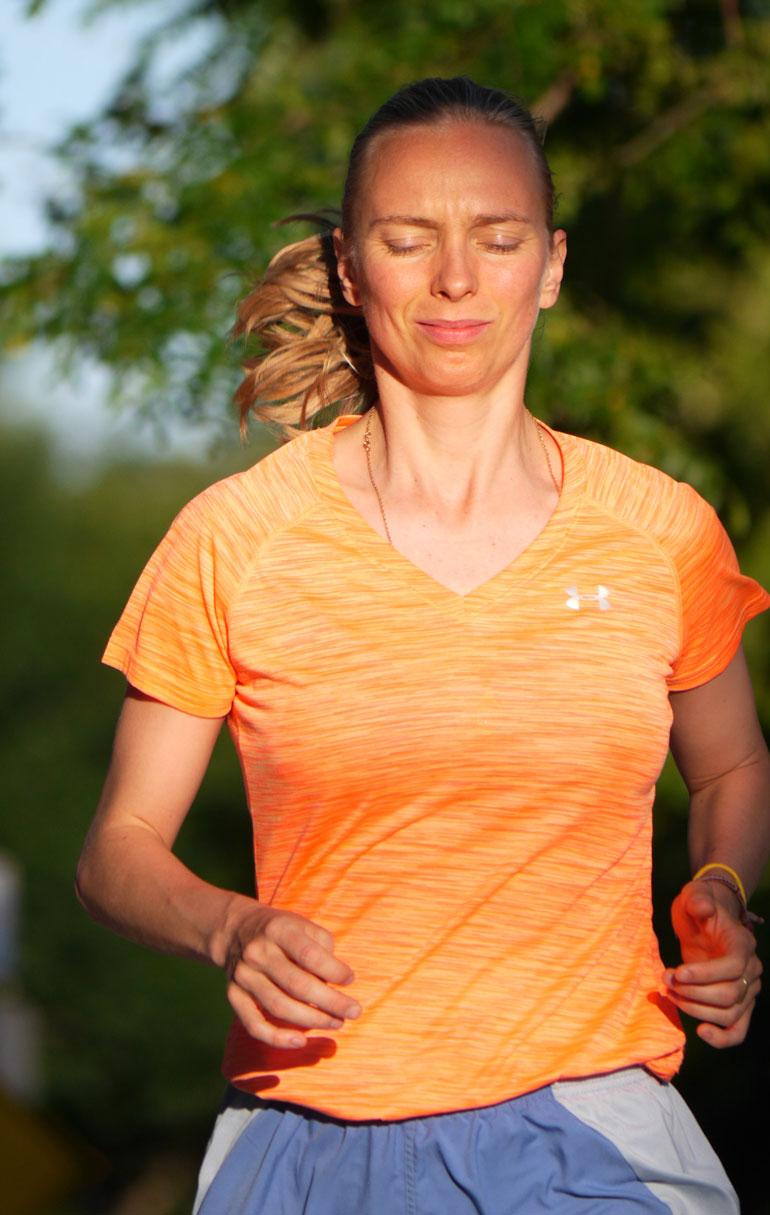 Her Mom and all her friends in Oneness Dream Boat Shore must be extremely proud and happy for her and all that she is accomplishing here.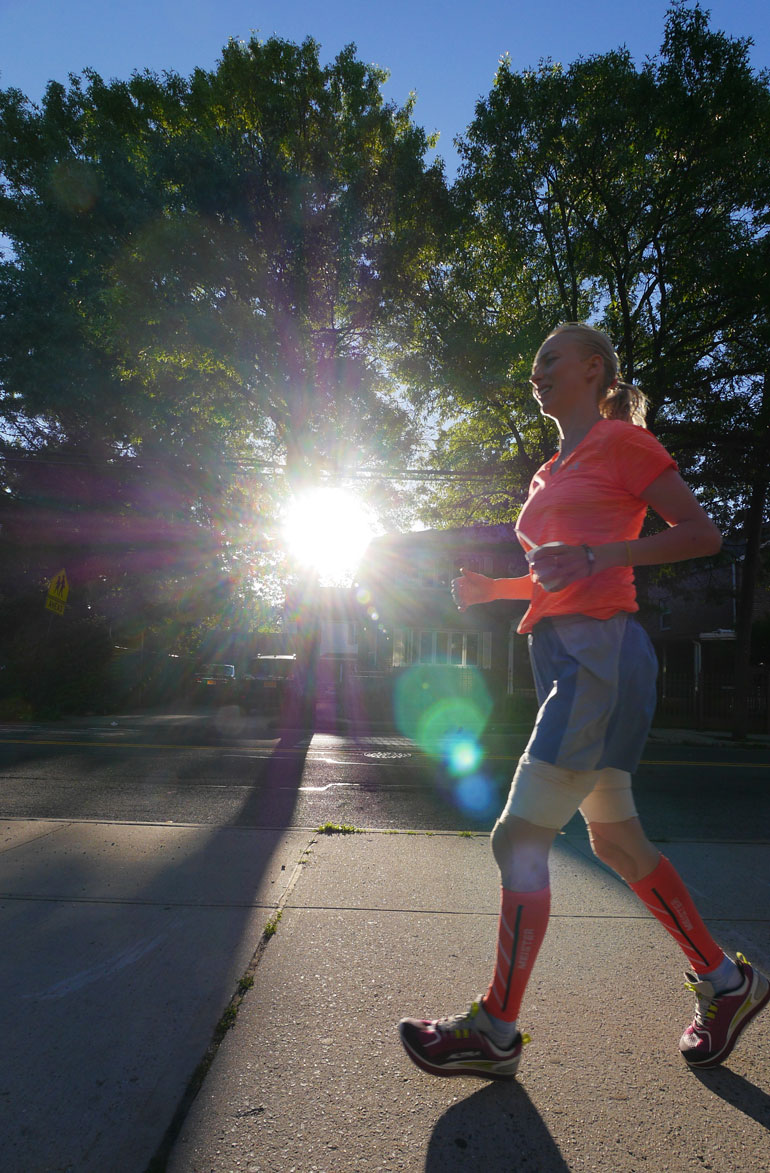 It is just a little hard to describe just how great a day Stutisheel had here yesterday.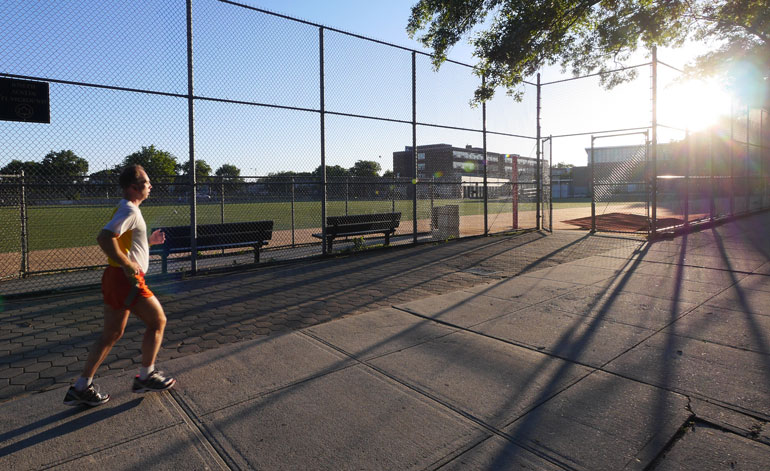 He had 124 laps, which is not just good but also great.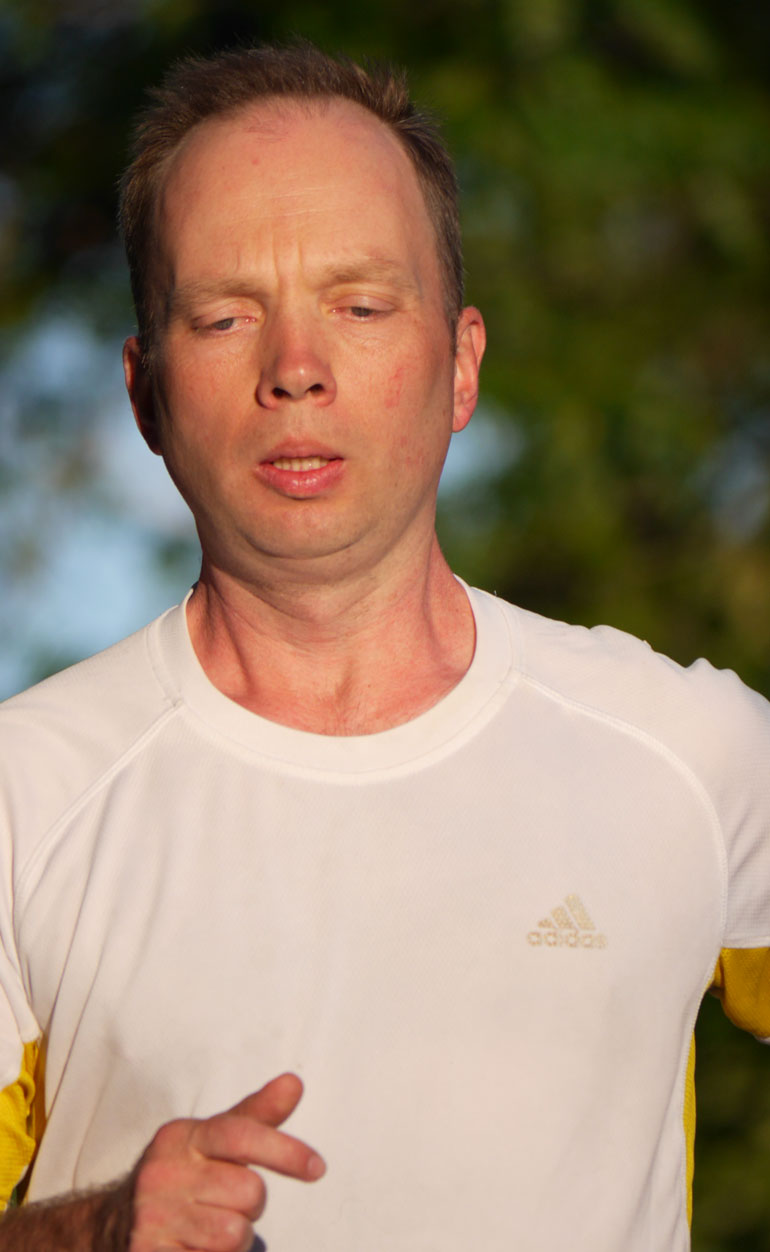 He also got to enjoy a special visitor to the course today, Gopi.
William put in another good day of 114 laps or 62 miles.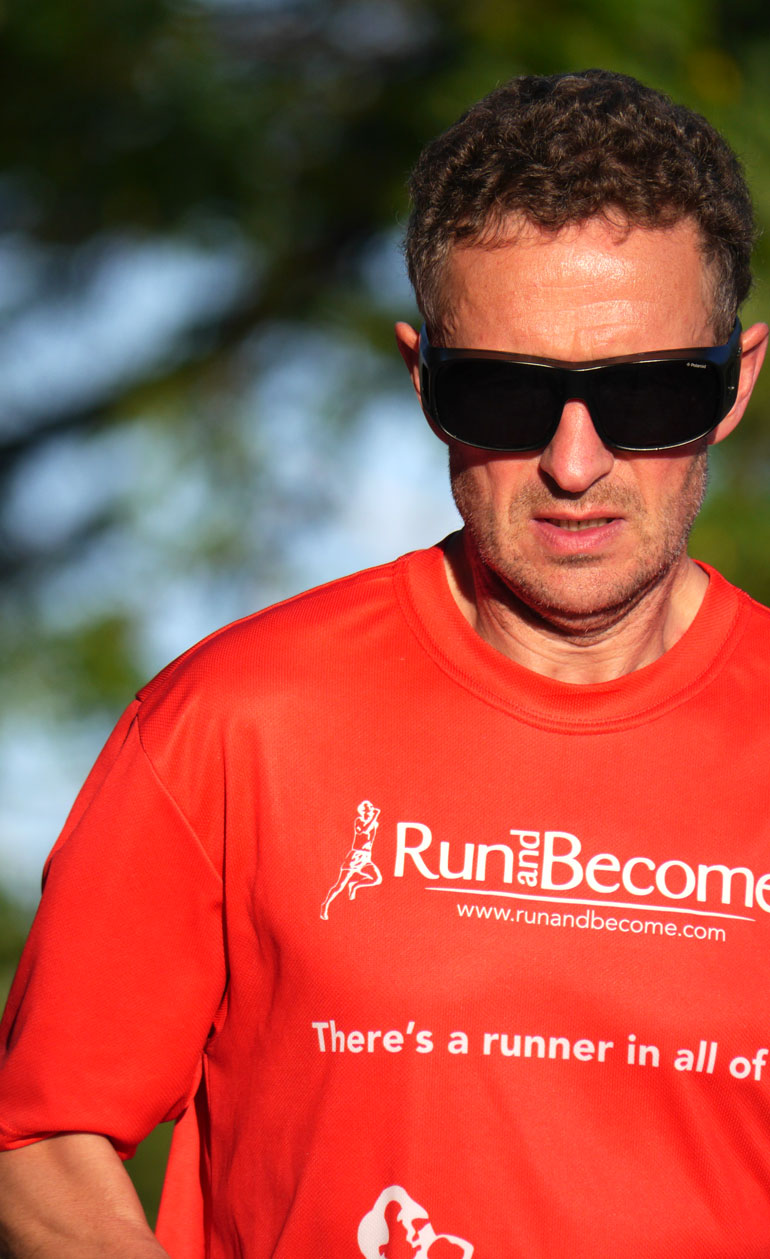 Leaving nothing to chance as the day gets warmer he switches into his safari gear.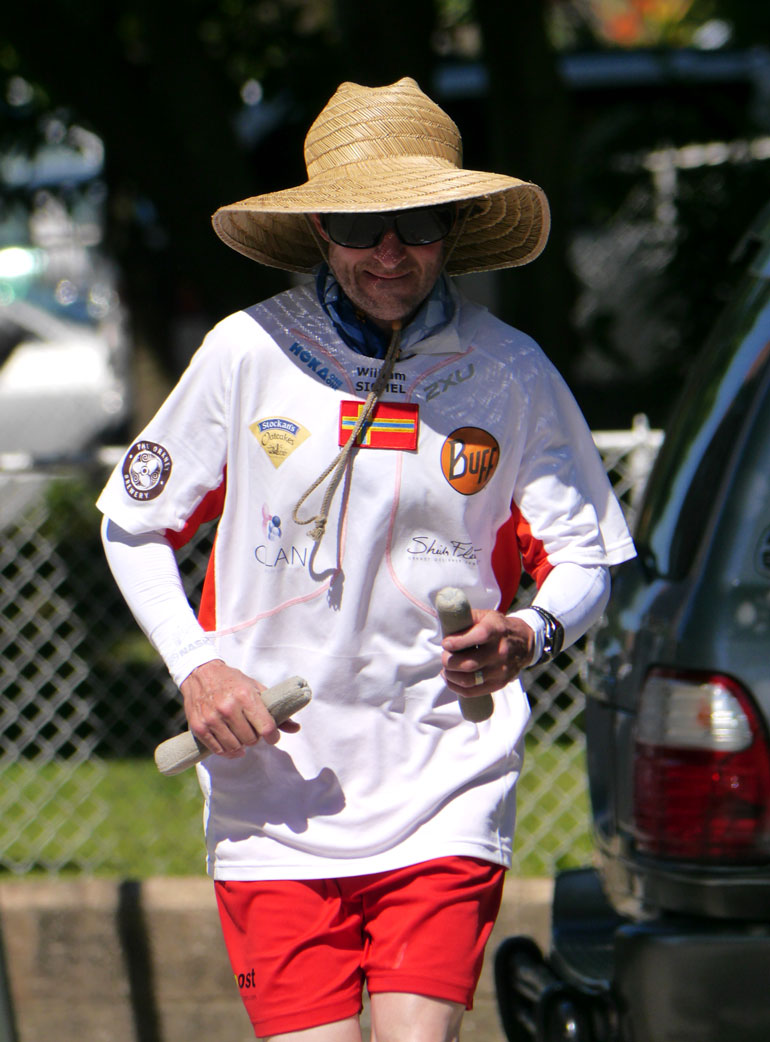 With 364 miles now complete he is gradually building up a small cushion.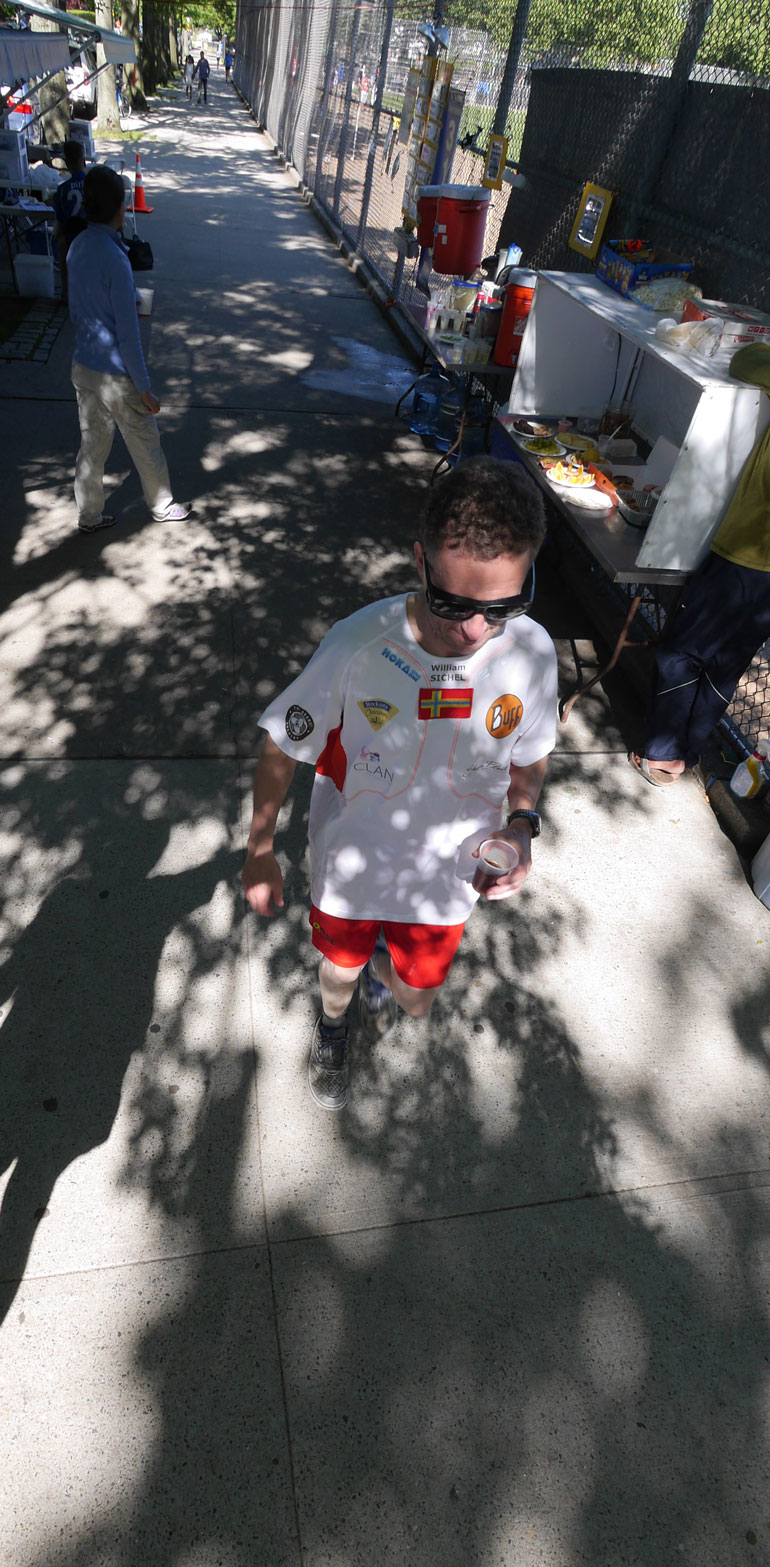 Sopan has 385 miles and no troubles or problems seem to be distracting him.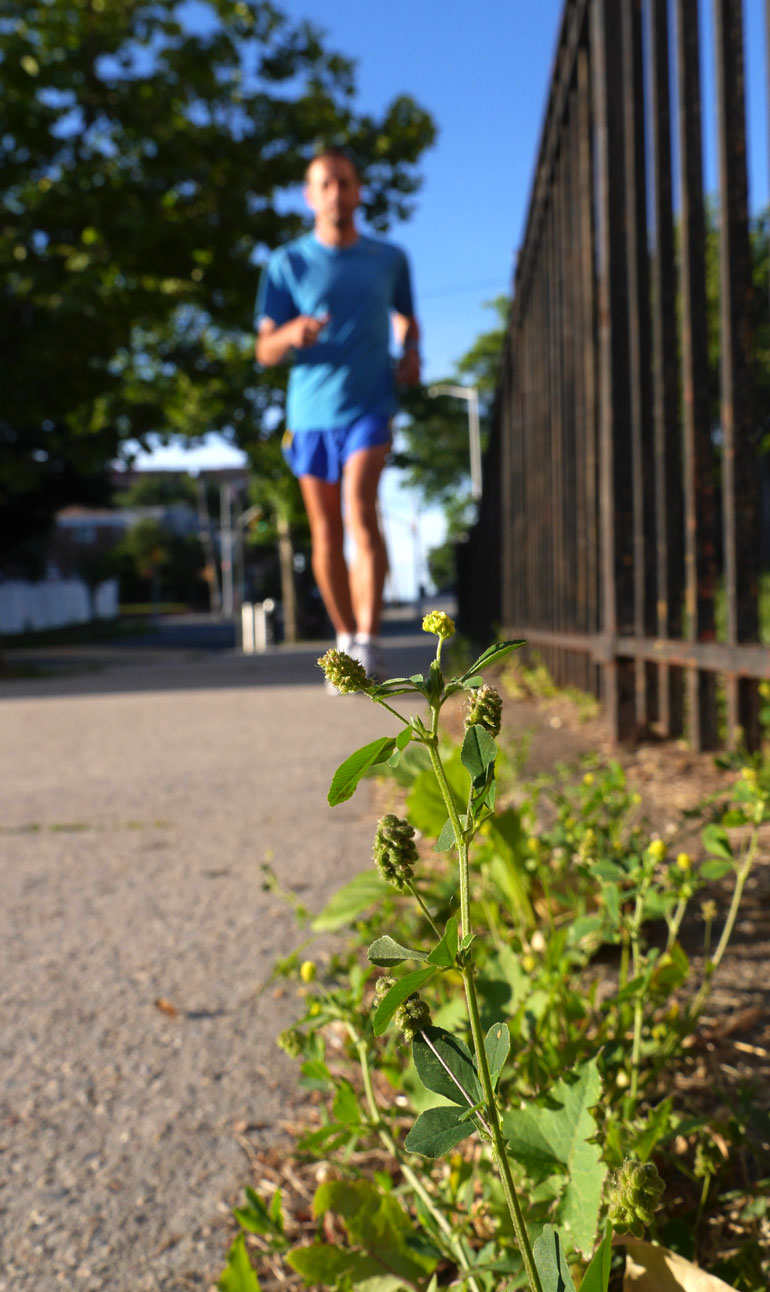 Last year after going home from the race Sopan describes how he tried to analyze all the things that happened to him here.  "I noticed that so many things went wrong."  It is really important for him to do well and have a good experience.  He describes that one thing he tried to increase was his speed.  He felt that perhaps he was often a little too slow.  Also he wants to take better care of his feet.  "I hope it helps.  We will see."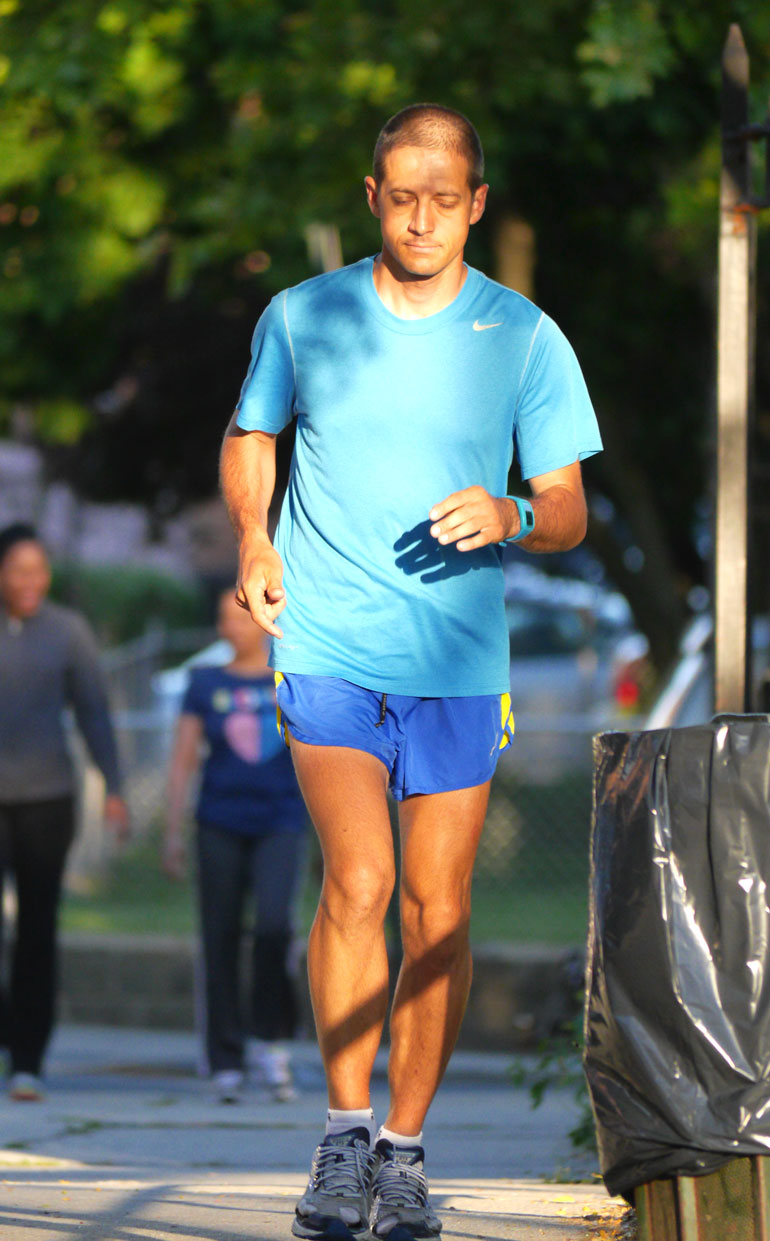 The ebb and flow of a long day of running is never predictable.  "Sometimes it is easy and we have a good time.  But then sometimes we have difficult moments.  As the race goes on we become more tired.  In a way it gets easier because we slowly enter into our rhythm.  But in a way it also becomes more difficult because we are more tired."
He also realized that he had an energy problem, "so I was always drinking coffee, coffee, coffee."  This made him less able to deal with the heat because he was low in electrolytes.
He also had what he describes as a lower back thing.  "I solved it last year but there were many other things that I was negligent about.  More like health things and supplements.  "They help me tremendously."  Pranava from Iceland sent several large boxes of supplements for the runners before the race.  He says the really have helped him…"You should thank Pranava," he tells me.  "I keep taking them and I am amazed at how good they are.  I wasn't ever into these healthy things but last year they helped me recover.  I said wow, I should try this in the next race."
He stays in a house a couple of blocks away this year that he shares with the Slovakian boys.  "It is very nice.  Every night I go back home and I meet Pranjal."  He gets to have a casual chat before bed and that he says, "it is really cool."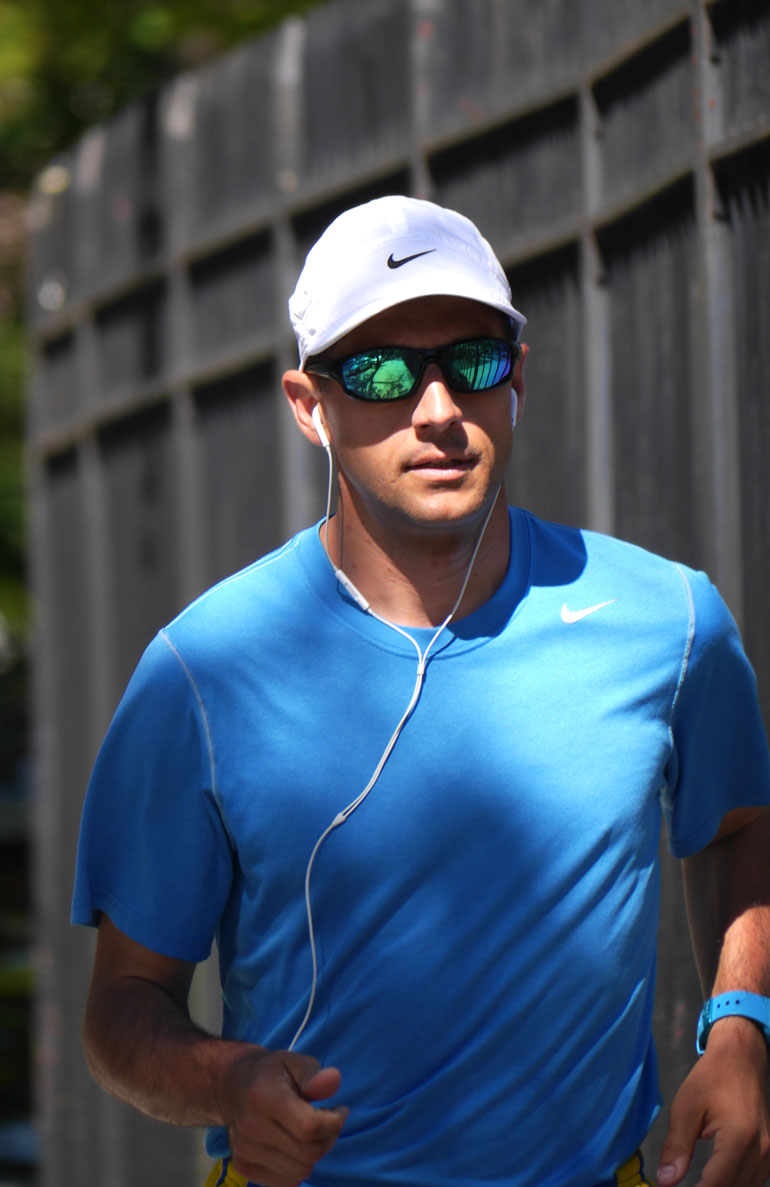 The temperature yesterday he describes as perfect but admits to being a little tired after being out here for 6 days.  Also what happens he says is that he, like most of the runners start becoming hyper sensitive to the world around them.  He says about this morning before he came, "I could feel Guru's spirit.  It was really alive."
He says when it is really hard it makes him feel more humility.  "In a way this actually helps, because this breaks your pride and ego.  So this also helps you to go on.  One person I actually miss is Atmavir.  He said to me many things last year that really inspired me.  He said I like it when we have our hardest times here.  These I like the most.  Because that is when I make the most progress.  It really inspired me and I try to feel this way."
Click to Play Interview:
The weather will remain like this for 3 more days.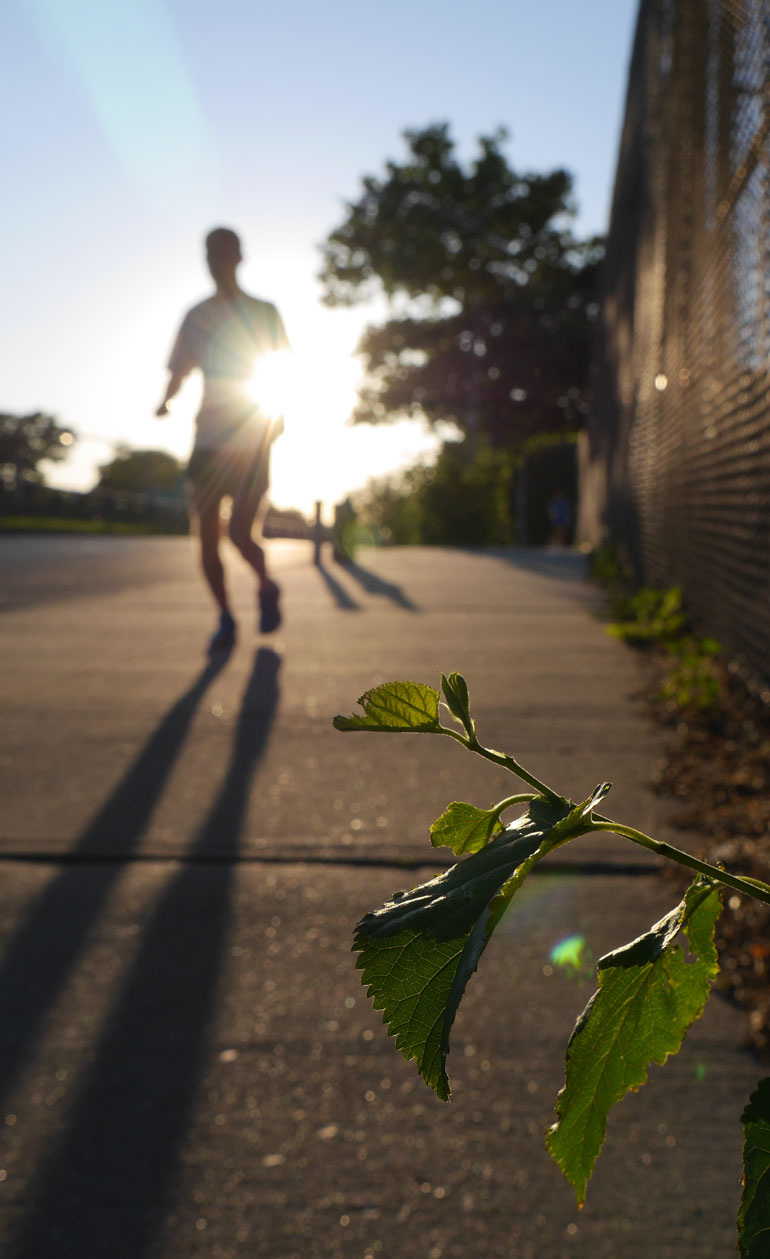 Vajra a key member of the support team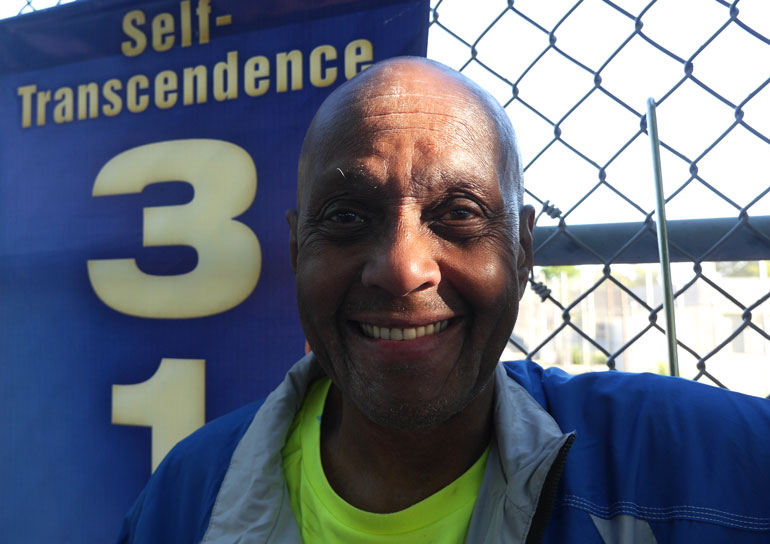 Sarah has been running superbly this year.  She mentions that a friend in Australia asked her to wear this shirt.
She gets a little audio help from Sarvadhara this morning.
She ran again 123 laps or 67 miles yesterday.  She has 378 miles over 6 days.  18 more miles than last year.
She read the prayer for the day.
Click to Play:
Parvati was into a construction mode today.
Enthusiasm-Awakeners
Click to Play:
He makes no progress.
Why?
Because he wants to change
The Face of Reality.
He makes constant progress.
Why?
Because he surrenders
To the Heart of Reality.
Sri Chinmoy, The Dance Of Life, Part 14, Agni Press, 1973