"When I am here I am focusing only on the running and nothing else.  I don't look around or look at other people.  Sometimes I don't realize that somebody has just passed me.  Because I am somewhere else.  When I come home I just try and forget it and focus on something else."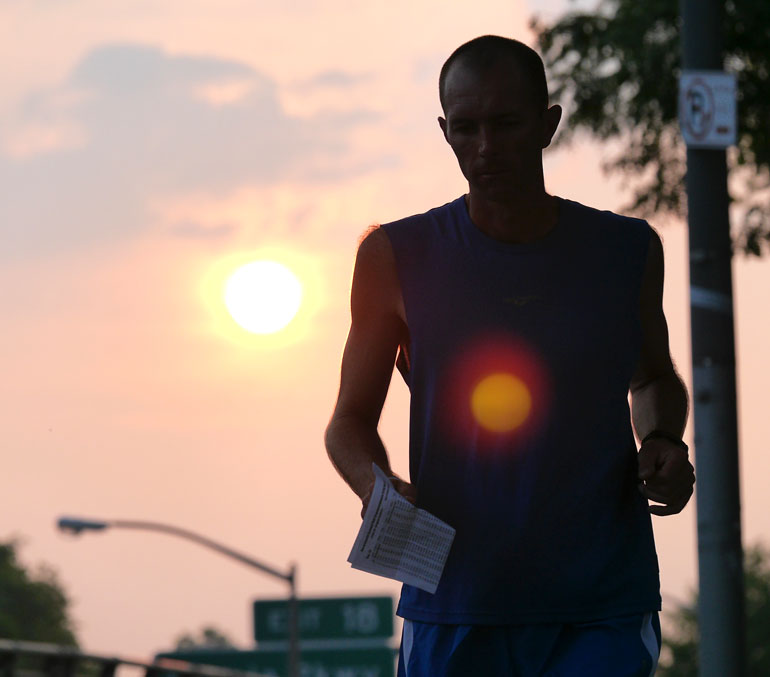 Sometime late this afternoon Pranjal will become the 5th runner to reach the half way point.  An event in which he will waste none of his precious energy with undue thoughts or celebration.  Instead he will simply continue to focus instead on getting as many laps as he can in before midnight.  The solely devoted task of his life now for the past 24 straight days.
When there is no more time remaining in the day, he will then straddle his bicycle and peddle the 4 or 5 blocks to where he stays.  At that point another clock starts ticking away the precious 6 hours that he has all to himself until then he again begins his 18 hour running day once again.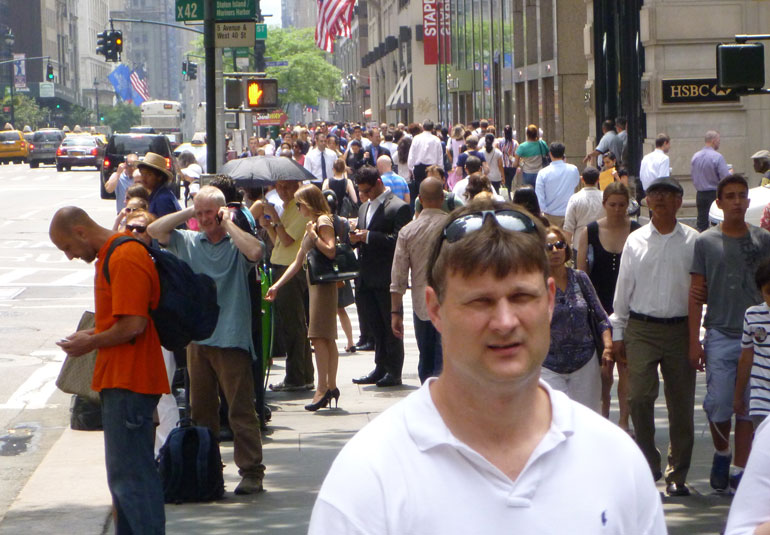 Today I briefly left the tranquil sacred orbit of the Self Transcendence race and went into Manhattan to see a Dentist.  The energy and dynamism of any big city is in stark contrast to the simple little concrete path that circles round Thomas Edison High school.
Standing on 5th avenue I was aware of the waves of humanity surging in countless directions around me.  I was not separate from any of it either.  I too was part and parcel of the chaotic life as well.  But it was a shocking reminder of how these 2 worlds,  just a few miles distance from each other, can be so different.
For no matter whether it is Manhattan or Vienna or Helsinki, in the heart of city everyone is busy trying to get someplace else.  Important things must be done as quickly as possible and then there is a scramble and rush to go home afterwards.
When I got home, absent a tooth that I had enjoyed using for many years, and a bottle of painkillers.  I returned my focus back to the race.  Something that has consumed a large portion of my life as well for the past 24 days.  My destination and my duty is not anywhere as arduous or all consuming as it is for the 12 runners.  Neither does it require suffering of any kind.  Though currently and only temporarily my jaw is not having the best of times.
But just returning to the images and sounds of the race was a sweet reminder of how different  life can be when you turn your gaze to a more inspiring world.  How so much can be gained by identifying with what these 12 runners are doing and how they are tirelessly accomplishing this great task.  Once I returned my focus to the race I felt a sense of peace once again.   Something a dentist  drill and a subway ride had snatched briefly away.
I must focus only
On my destination,
And not on my mind-hesitation.
Sri Chinmoy, My Christmas-New Year-Vacation Aspiration-Prayers, Part 32, Agni Press, 2005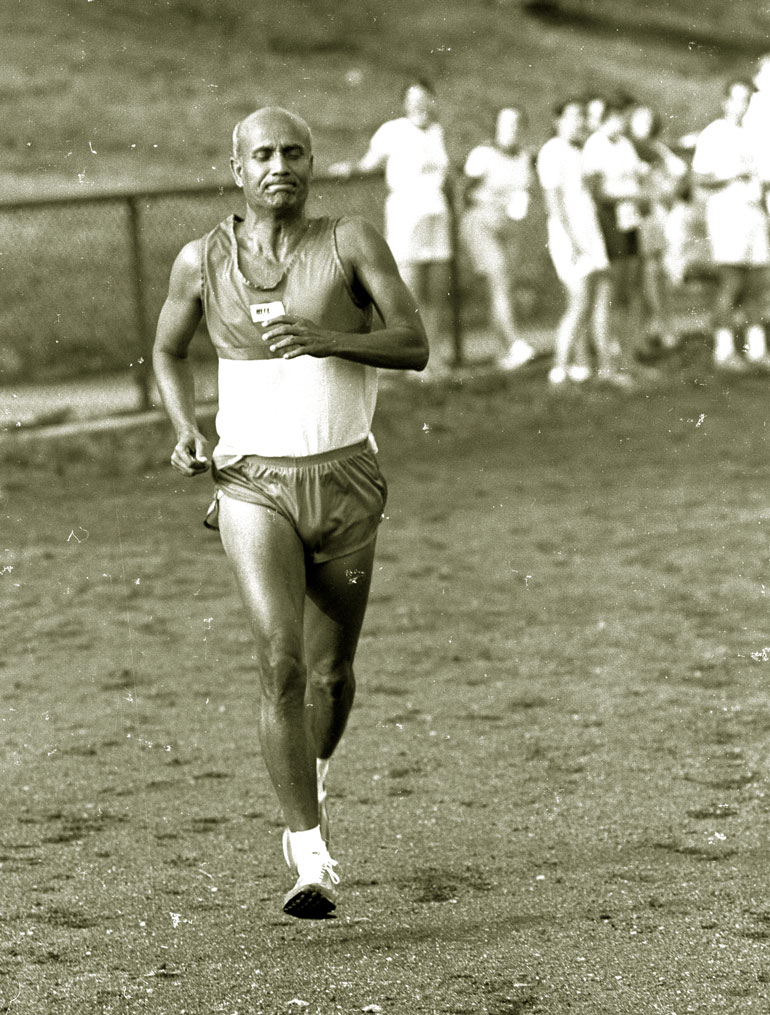 Rupantar counts down those who join the half way club.
A very tired Sopan arrives
Surasa preparing a potion
Start
"Yesterday there was a hat on my box.  I didn't know where it came from.  It just appeared there.  A really cool blue hat."
"It is full of these led lights so it blinks like anything in the night.  It looked really cool when I was wearing it last night."  This morning Ashprihanal got together with Sopan and performed a mini skit for the Enthusiasm Awakeners.  "I remembered the immortal poem that I wrote a couple of years ago.  So we recited the poem."
"It wasn't really a skit it just looked really cool."
"Miles are important.
But smiles are more important.
But the style is by far the most important."……….Everything is good."   He says that he found out only this morning that Parvati had given him the hat.  "She knows that I care about style."
He again had an 128 lap day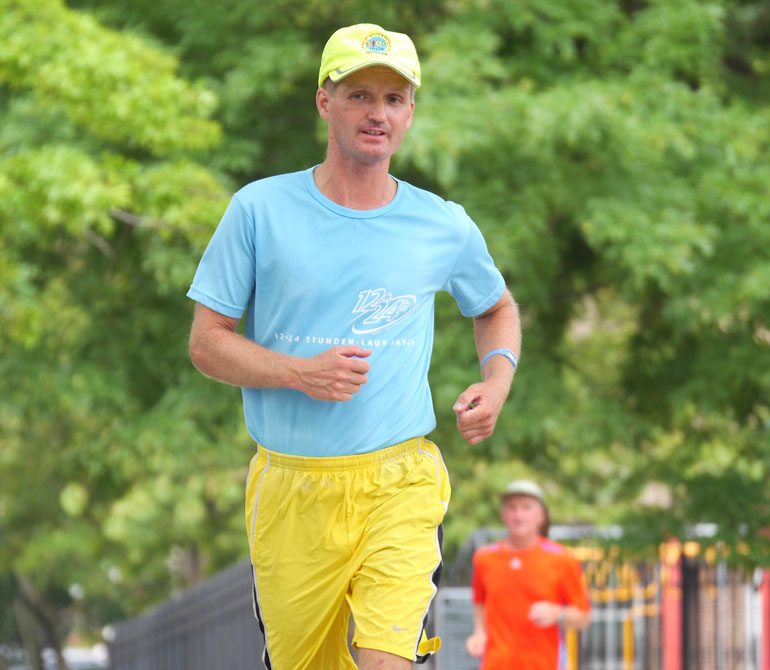 There were thundershowers last night
Shoes are drying out this morning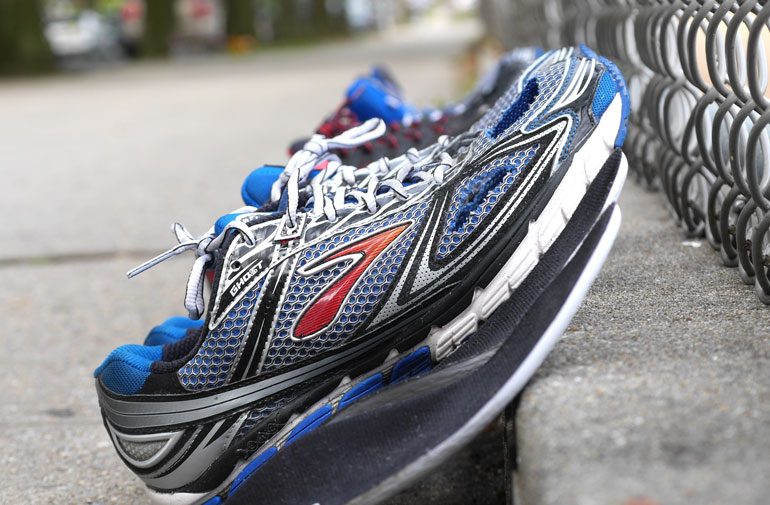 Sopan had an 111 lap day yesterday but is really tired this morning.  I missed the skit he did with Ashprihanal.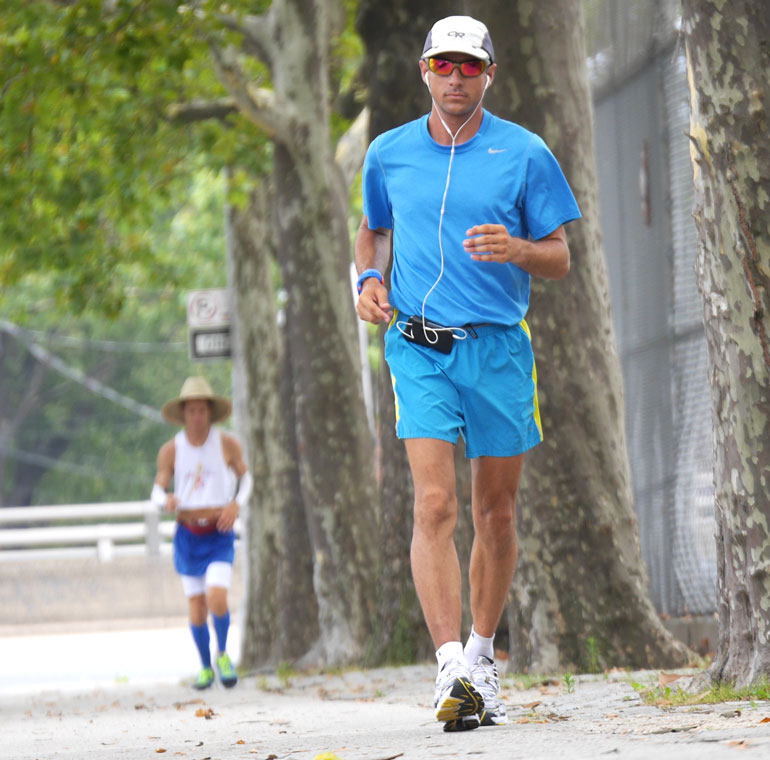 Not natural but pretty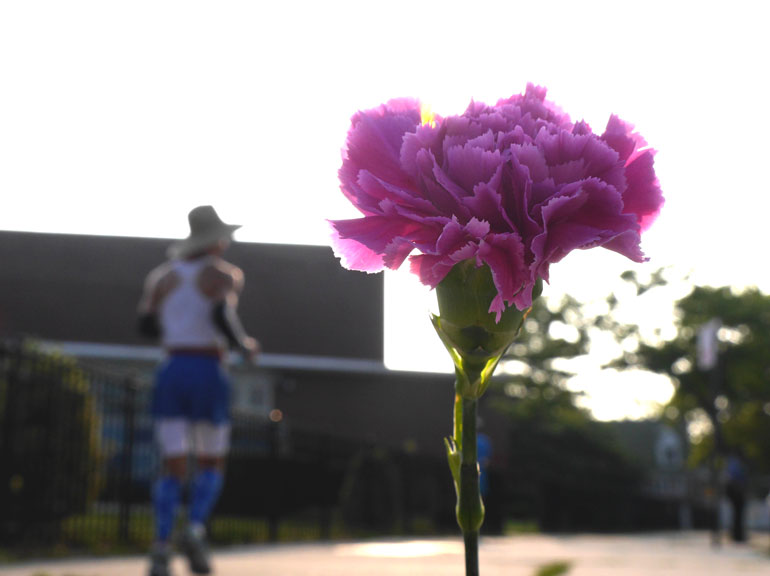 Atmavir also had an extraordinarily good day with 128 laps.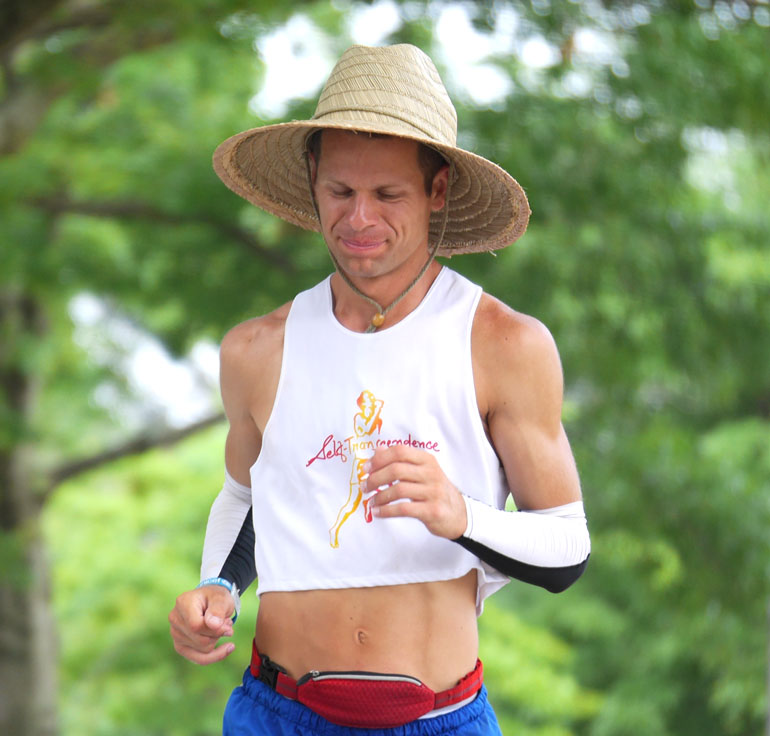 Laika makes an appearance this morning.  I sadly don't know the owners name.
Ananada-Lahari enjoying a snickers chocolate bar.  He did 117 laps yesterday.
Pratibha is the gardener for the little garden on the service road.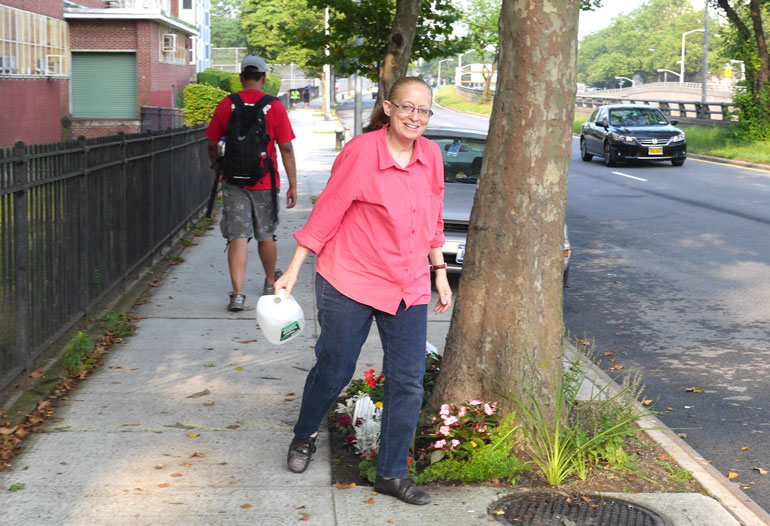 On the other side of the course is this one
Sarvagata had a hard day yesterday.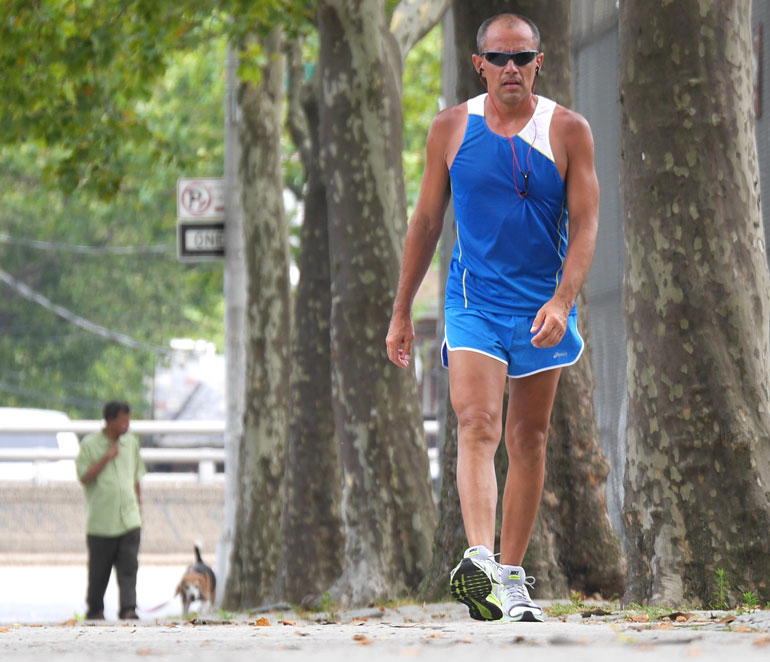 Little things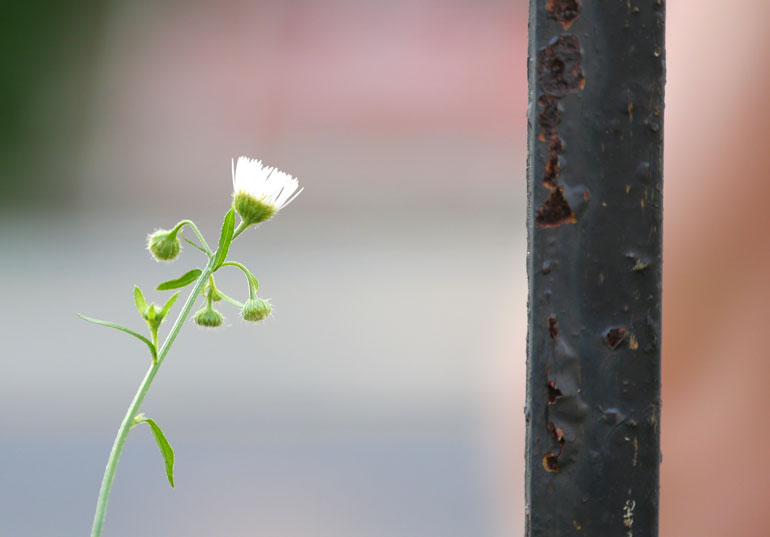 Nidhruvi shows me some corn flowers that Silvy has given her.  She also had another 112 lap day.
Silvy shows me a photo she took with her phone yesterday.
It was taken from this picture which is at the camp.  I return the photo to just a little closer to where it was taken next to the fence at Jamaica high school.  To appreciate the importance of the track to Sri Chinmoy is look at the photo of him running there at the beginning of this story.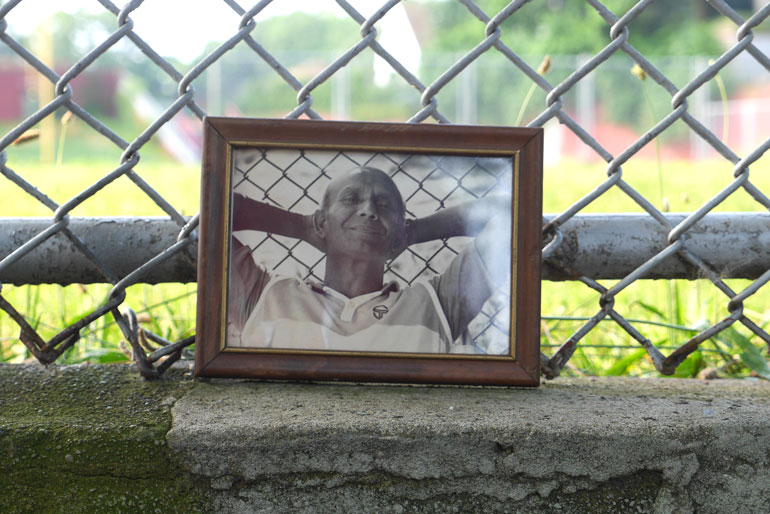 Some special visitors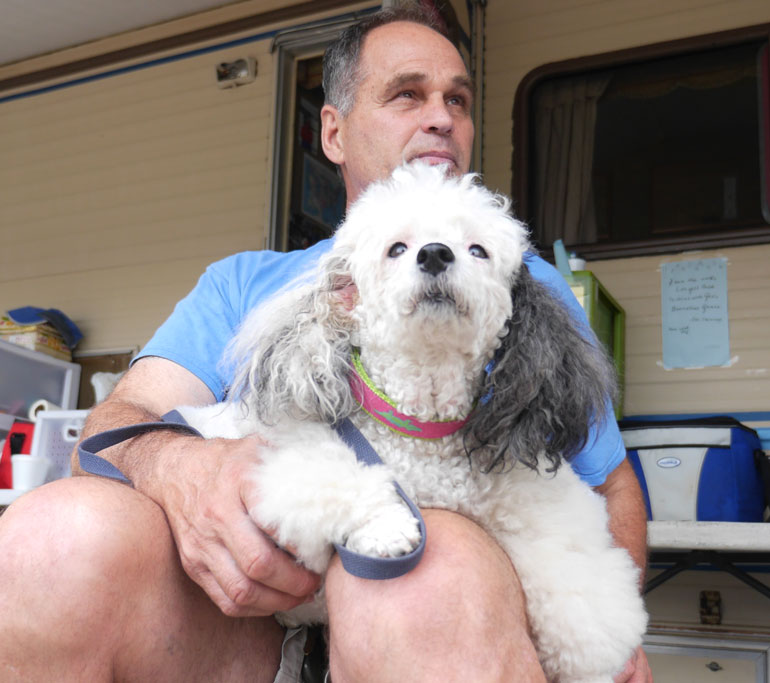 More almost invisible beauty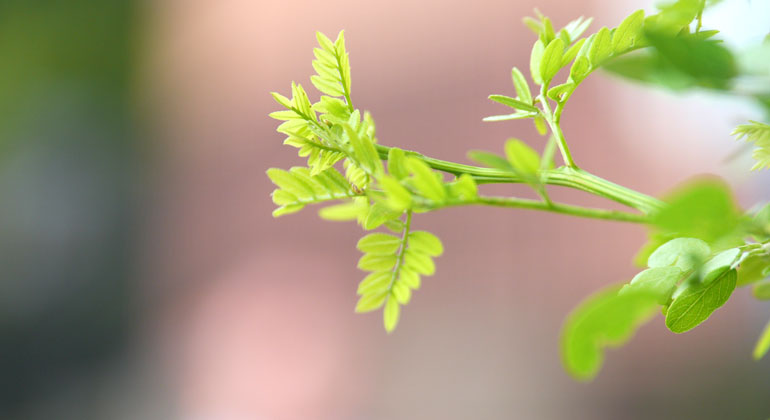 Sarah trying to find the right gear.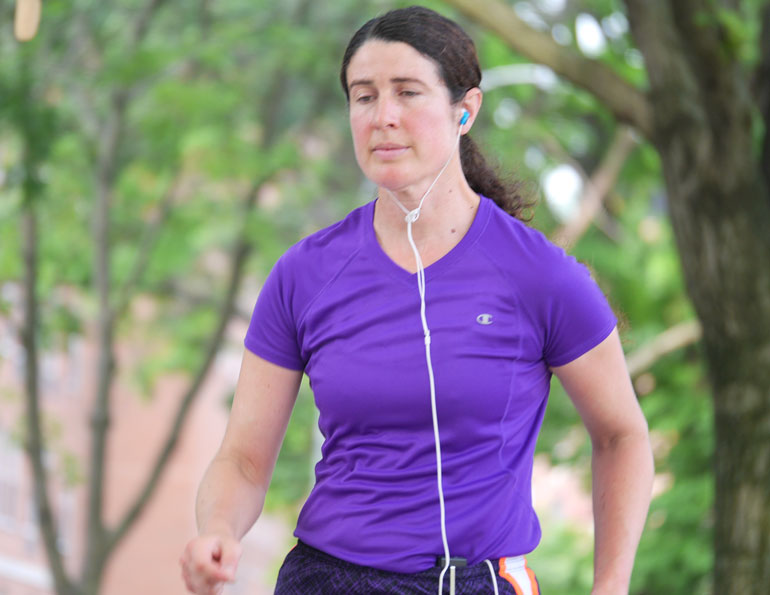 Yuri receiving the daily poem
Each day recovering a little more and staying cool
Baladev had 103 laps yesterday
Surasa also enjoying the chocolate cure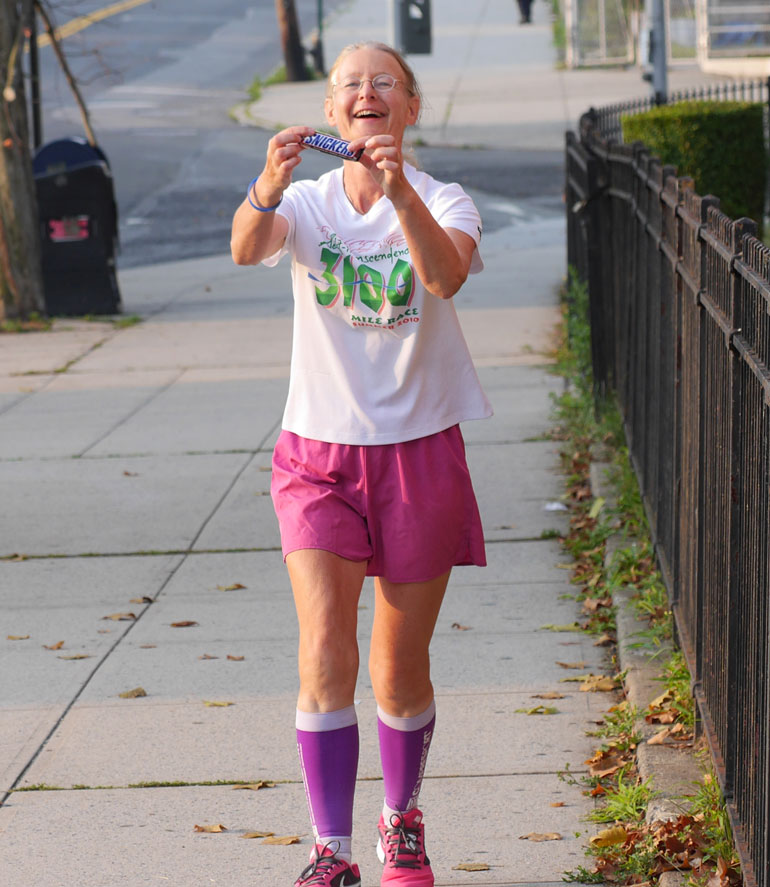 Some treasures hidden away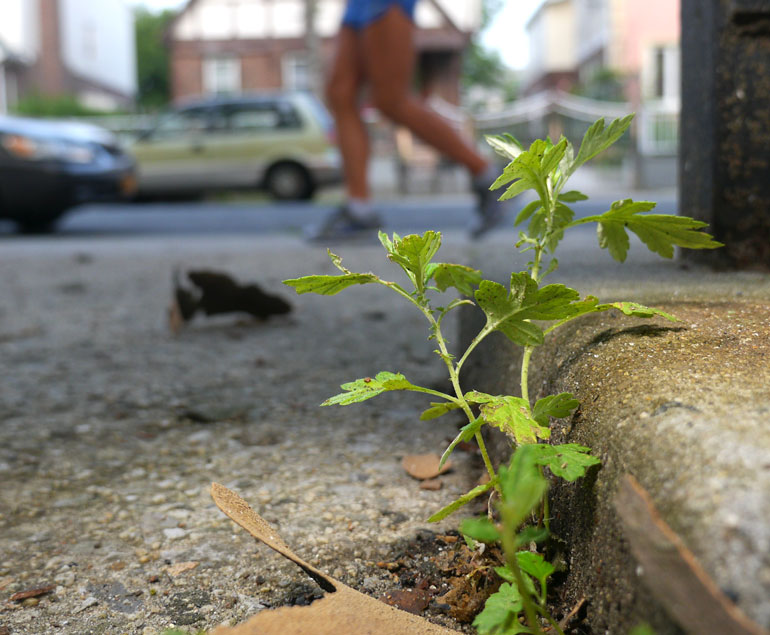 Some treasures shared with a few words. Vasu had 117 laps yesterday he is in 3rd place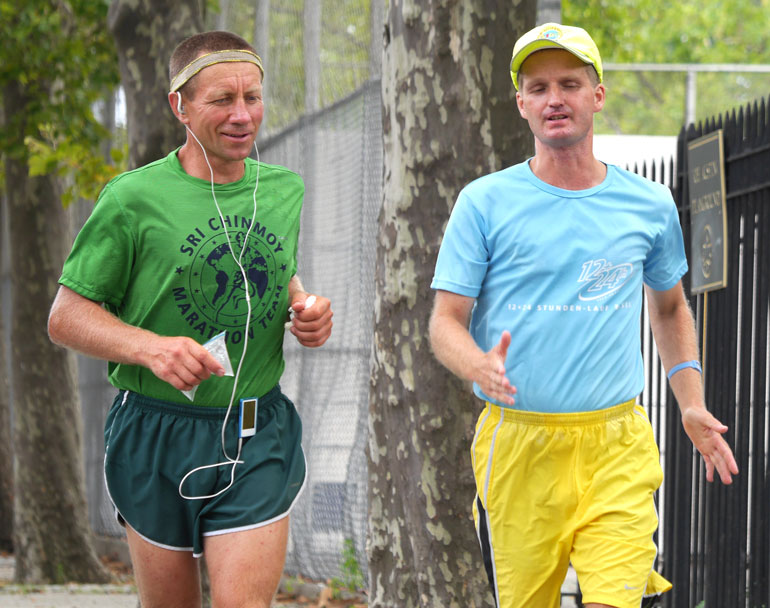 And the final dog of the morning
There are lots of kids on the course this morning.  Summer camp has begun so they are coming and going most of the day.  Pranjal says that unfortunately there are sometimes collisions.
He points out a pine tree that is one of his favorite spots.  He says that they cut the branch that used to reach out across the fence but he can still touch it if he reaches out to it, which he does from time to time.
Later this morning he will be the next to cross the half way point and jokes that it is all down hill from there.
He has also maintained a video blog every day since the start of the race.  "I try and be as fast as possible.  15 maximum 20 minutes.  I did it last year as well,  I think it is faster than typing for me.  When I was typing I was falling asleep and it took me infinity to do.  This way is quite fast.  The hardest part is typing the 12 numbers for the laps of all the runners.  At that point I am falling asleep."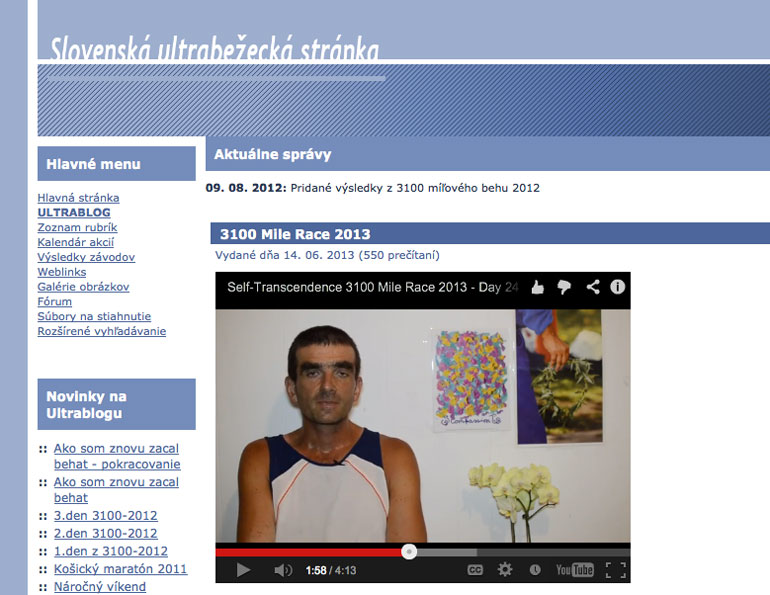 "I summarize the day.  When I see people I ask them how they feel.  Maybe something about the race but that is it."
"This thing somehow it helps me to take my mind from the race, doing this blog.  This is why I started to do it."
"Usually I sleep 3 hours and 45 minutes."  When asked if this is enough sleep, "it is not enough.  I would like 8 hours or 10 hours.  What can I do?"
The halfway point is just a line on the ground.  "I will just cross it.  Still there is 3 1/2 weeks to go. We are lucky."
Counters discussing pencils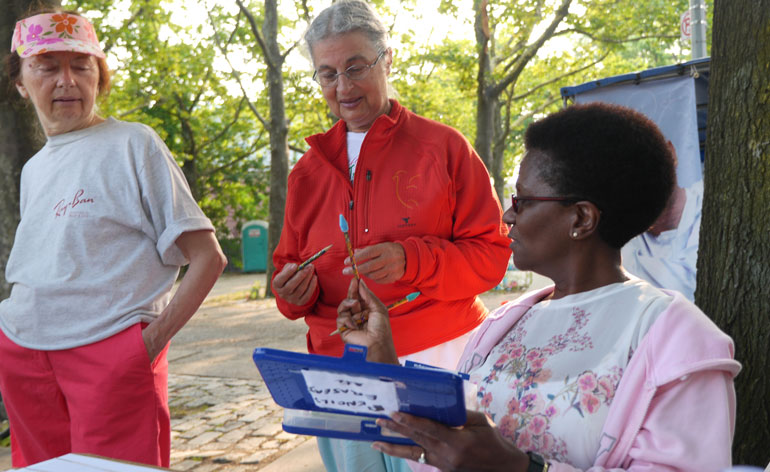 Poem of the day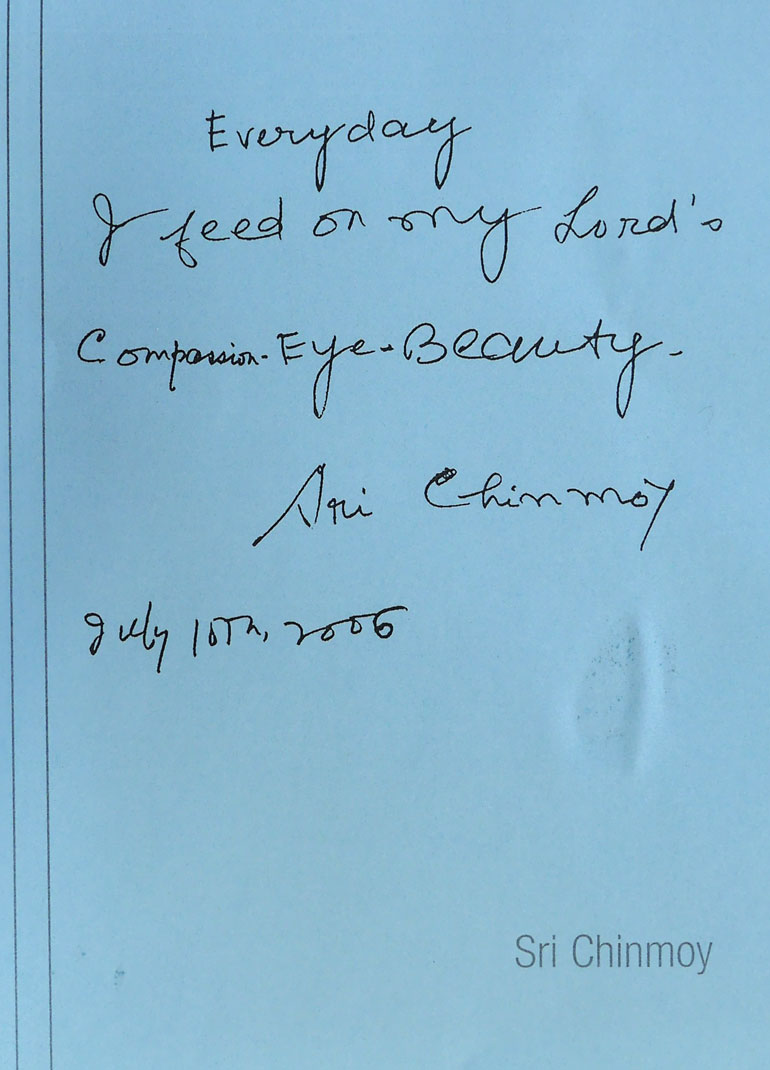 Recited by Ashprihanal
Song of the day
Enthusiasm Awakeners
   parvati
I now follow only
The sunlit path
To reach my Destination.
Sri Chinmoy, Seventy-Seven Thousand Service-Trees, Part 48, Agni Press, 2007