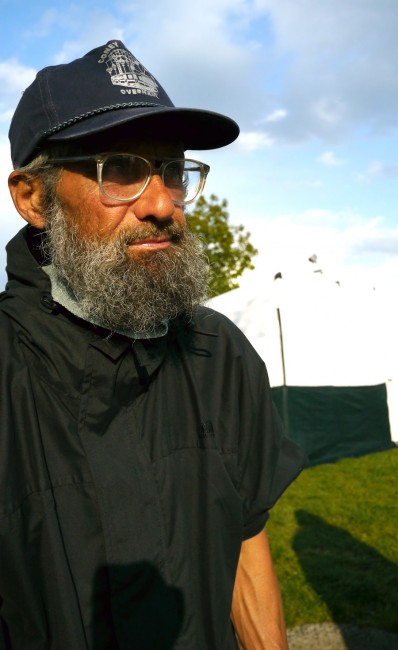 Luis Rios is not the kind of guy who talks about himself very much.  So you really have to be up on these kind of things to even know that today is his birthday.  People at the 6 and 10 day race tend to be more aware of this special day because he has spent at least the last 14 of them right here, circling around the loop of the Self Transcendence race.  I know they had a birthday cake for him sometime earlier in the day, because a couple of small pieces of chocolate cake are still sitting on his table when I came this afternoon.  I also suspect that he probably politely, but awkwardly stood shuffling back and forth on both feet as a group of running friends and camp people sang  him Happy Birthday. He probably didn't give a speech and maybe didn't even smile very much, though I know inside it touched him and made him happy that they cared.
He turned 64 this year and his only concession to age is to simply skip the 10 day race and instead run the 6.  I don't know if he got any presents but he is probably pretty happy with his 3 day total of 167 which puts him in 10th place in the men's category.  I went out with him on the course for a short while and didn't even bother to try and interview him.  The fact that he is still here and enjoying multi day races and still moving steadily along says of Luis all that needs to be said.  He enjoys company and he has good friends that he can count on.  The fact that he never misses these races means that the Self Transcendence races can always count on him as well.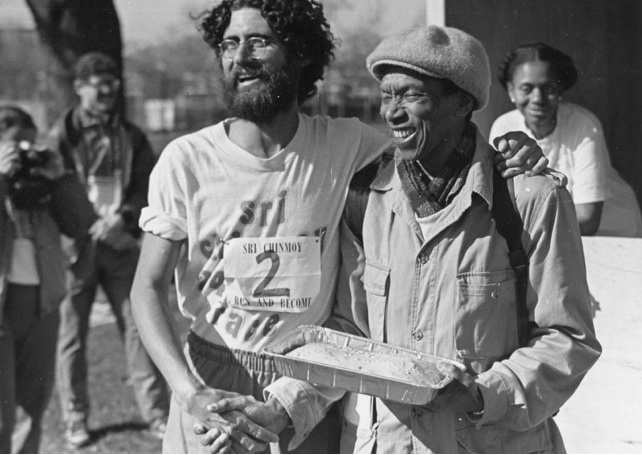 What the younger runners might not know is just how really good a runner this scrawny man from Brooklyn really once was.  How also he has somehow maintained now for many years a daily and very disciplined training program.  How dedicated he is and just how big a heart somehow fits into a guy who can't weigh more than 150 lbs.  I can't say for sure when was the first time he ran a Sri Chinmoy race but in 1986 (26 years ago) he was good enough to win this 24 hour race with 138 miles.
What is interesting about this photo is who else is in it, namely Ted Corbitt one of the legends of distance running who himself even ran this race when he was 82 years old completing 303 miles.  In light of this, there really doesn't ever seem to be an end to Luis being a part of multi day running.  The only real end in sight is the finish line now just 3 days off.  After that is a short ride back home and then to head back out on to the long roads of Brooklyn again the next day.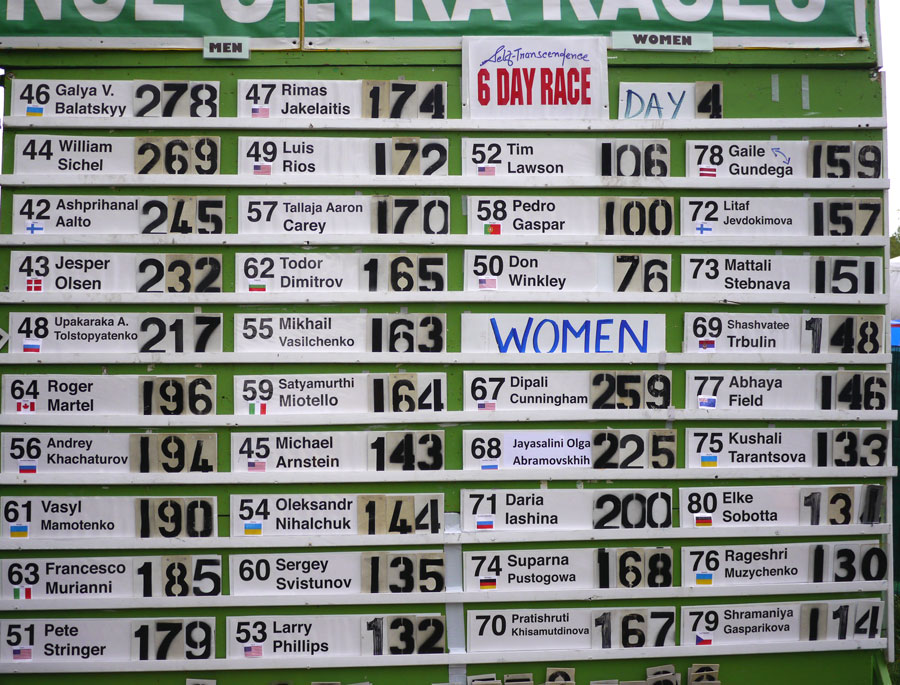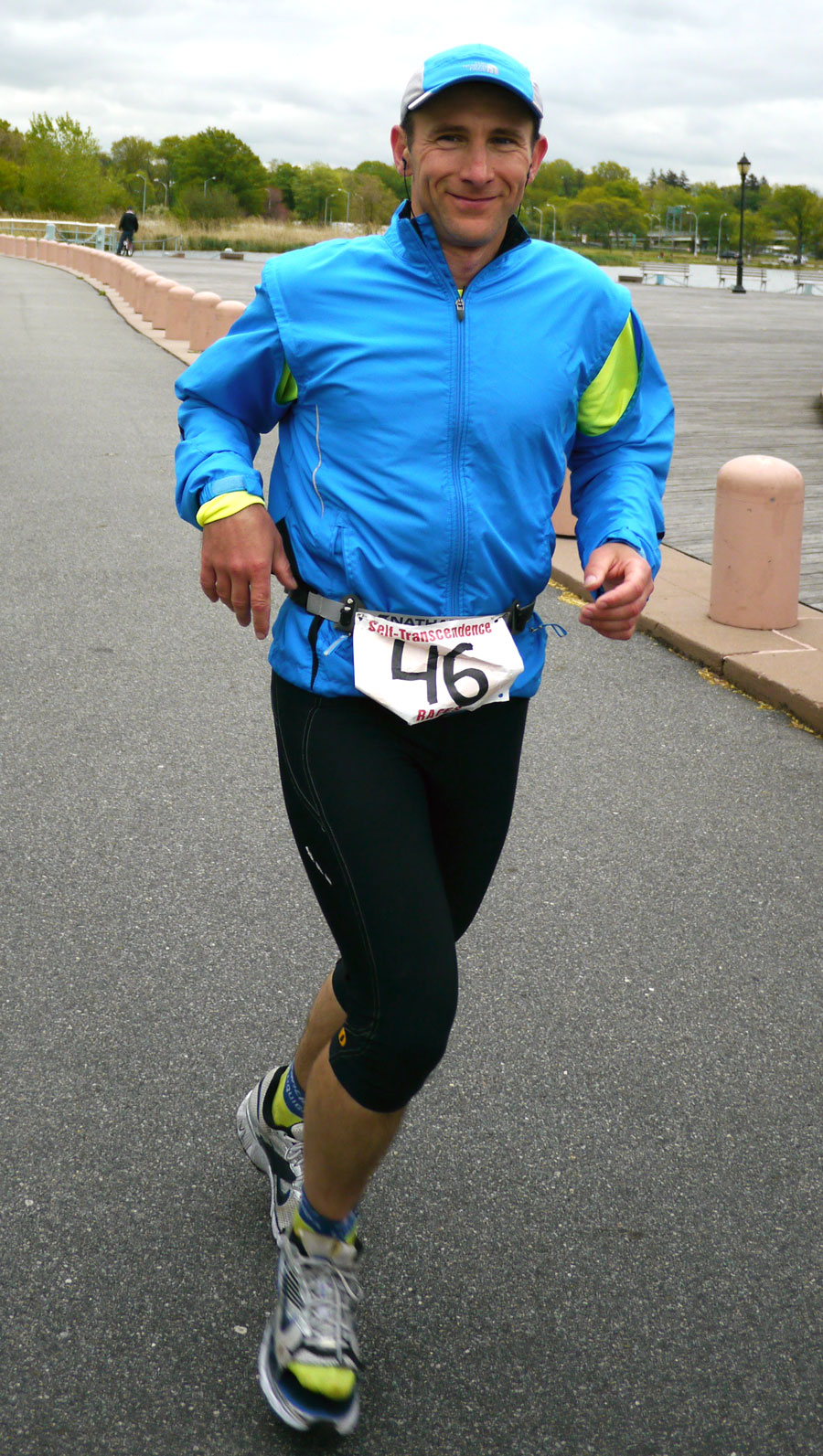 Setbacks are pretty much a part of life.  As an athlete, if you haven't experienced one, of some kind or another, than you have been extremely fortunate.  For most of us they represent the challenges that either make us stronger or defeat us all together.
Galya Balatsky had an injury a year ago that lasted for many months.  It was a stubborn kind that to him probably felt like an eternity.  No matter what he did, it refused to improve.  He once even flew to Minnesota to see a specialist
Nothing seemed to work and then one day in  August last year, Galya suddenly realized, almost by accident, that he was okay and more to the point he could once again begin training.
What came afterwards was a renewed passion for the sport that also included a 7th place with 127 miles in a 24 hour championship race in Cleveland and at a 48 hour race last fall in Texas he won with 209 miles.  "I was happy that it was my best time and that I could run."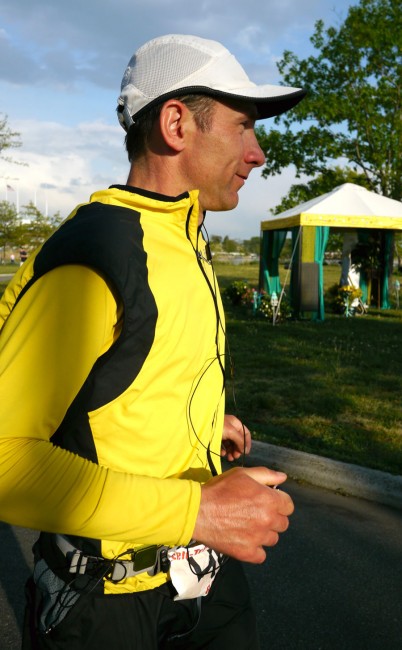 "I like running, and I try to do my best, and enjoy the race.  I don't look at the score board, in can always change even in one hour."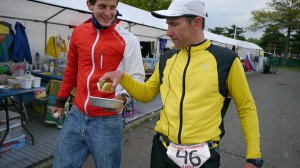 "I wanted to run last year the 6 day and then I couldn't come.  Now I just want to run, no matter the weather conditions, and perfect runners here."  At this moment we pass by Rimas who also has had to endure his own setbacks.  His which was a formidable 10 year absence from the sport.  His only plan now as he heads into the second half of the race, "I try to keep going, do my best and enjoy."
Click to play interview
[audio:http://perfectionjourney.org/wp-content/uploads/2012/04/Galya.mp3|titles=Galya]
A little Score Board magic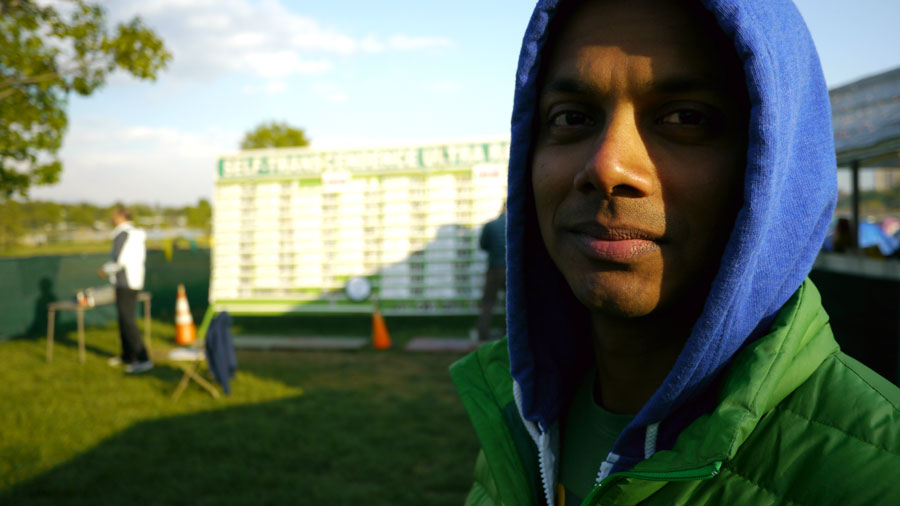 Just seeing Rimas Jakelaitis running on the course again after 10 years is a real joy for anyone who remembers what a impressive and powerful athlete he was then.  When we spoke last Saturday he was as well very glad simply to be able to participate.  What he really had in his legs was anybody's guess.  The strength of his heart was already a given.  The weather on the first day of the race conspired against everyone, there were simply horrible conditions.  "The first day was a very big rain.  I ran easy.  On the second day I tried to push, I felt that it was not good.  My knee hurt a little."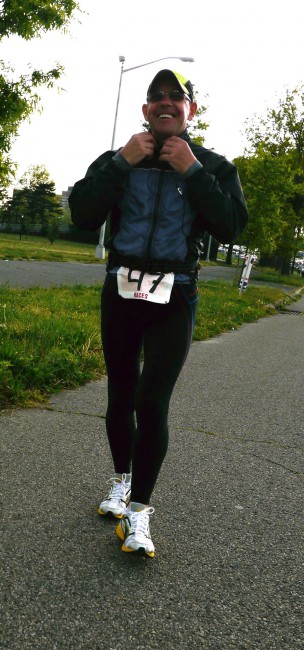 His strategy since then is to maintain 50 to 55 miles a day.  "I go home and sleep and relax."  While on the course he tries to only run and not to walk.  "If I run I have more time to relax.  My body told me not too push.  If you push you will break again.  Now I need more experience, and training, training, training. I don't have my multi day experience right now.  (10 year gap)  After 2 or 3 more years than maybe I can push."
"After the 2nd day I ha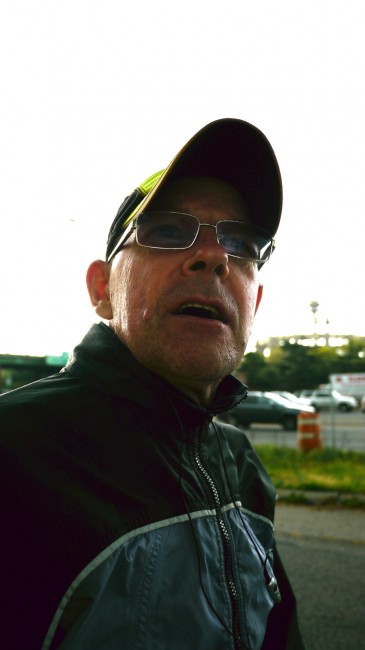 d a little problem, I went home to sleep."  He says his wife told him that he should simply stay home and not come back to the race.  He felt something else.  After a break he simply came back out and went back to what he does best, run.
"After the second day I felt bad.  Now I feel strong.  Today I won't go home.  I will sleep in my tent and try and run tonight.  Maybe I will catch a few more miles.  I don't know.  When my body tells me to push, I push."
Click to play interview
[audio:http://perfectionjourney.org/wp-content/uploads/2012/04/Rimas1.mp3|titles=Rimas]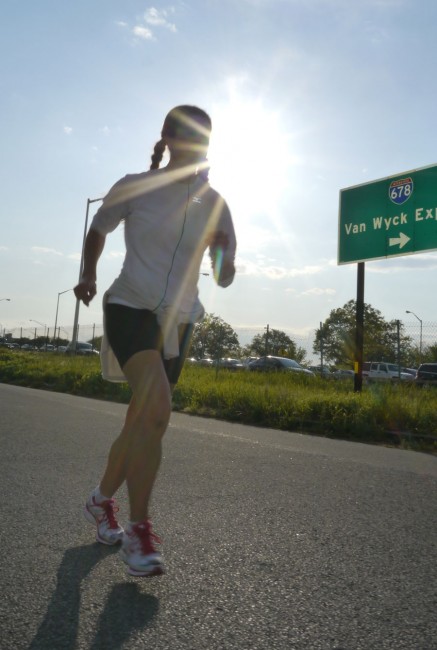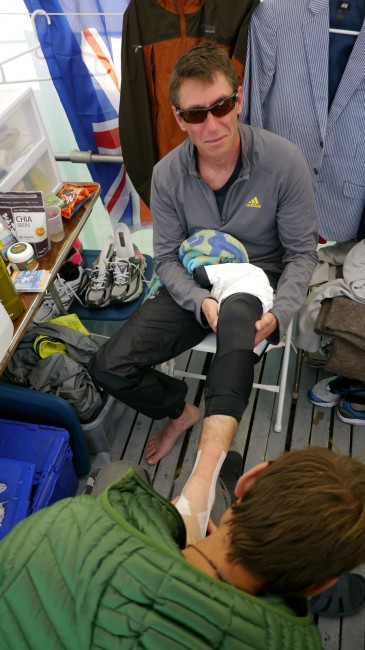 Sarah ran a remarkable 67 miles yesterday.
Tallaja is getting his shinsplints seen to by an experienced runner.
Allergies started playing havoc with Ashprihanal from before the race started.  He can compete at any time and any place with other runners but pollen for him right now may be his greatest adversary.  He has a breathe right strip on his nose to help with his breathing but is still a long way from going slow.
He tells me the rain on the first day was lucky for him at least when it came to his allergy but most certainly, "it was not nice.  Very bad, and the second day was so windy and cold."
"Last night was peaceful and no wind.  So today has been perfect."
He has run the 3100 mile race 11 times and says that there time is quite different.  The day always ends at midnight and you can go home and take a good rest, and then start again the next day.  Here in the 6 day time simply blurs together and the days cannot be separated.
He has been happy with his first 2 days here but since then can't seem to find his energy and been simply trying to rest more.
"Last night, even though I was weak I was enjoying the peace."
There is a Finnish film crew making a movie about Ashprihanal.  "I hope they can show what the 6 day is all about, I will be happy."
Click to play interview
[audio:http://perfectionjourney.org/wp-content/uploads/2012/04/Ashprihanal1.mp3|titles=Ashprihanal]
Dugout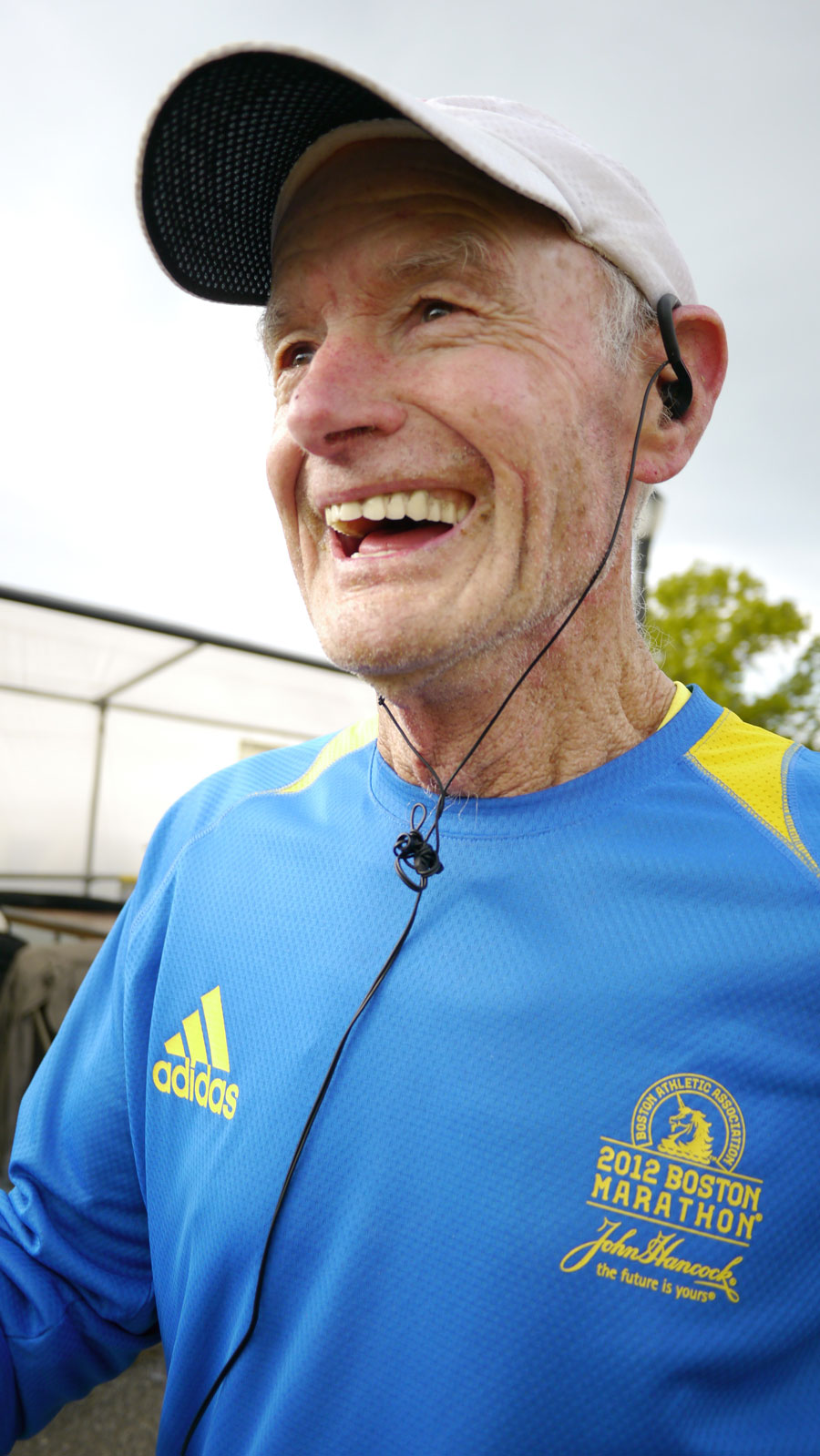 "I feel very fortunate, because after that North Eastern rain storm.  I was very discouraged."  The conditions were horrendous and for at least a moment Pete Stringer contemplated heading back to Cape Cod with his wife Jane who had to return to work there.
"Then I got to thinking.  How about the rest of these guys. I decided to show a little heart, and boy am I glad I did, because everything that makes this race what I love.  I often say it is my favorite race of the year, including Boston.  Then I would have missed out."
Last summer Pete turned 70 years old and yet he seems quite frankly to be anything but interested in retiring from running.  "I am one of the lucky guys," he says because injuries and illness haven't held him back, and, "I have been inspired by the Ted Corbitts and the Don Winkleys."  He proceeds to praise both men, mentioning how Don even won a race last year.  Of the late Ted Corbitt he says "he epitomizes what ultra running and ultra runners usually are."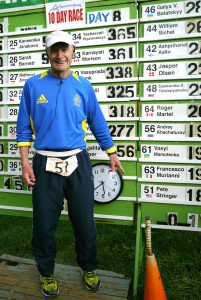 "I teach a running class both in the spring and in the fall.  This is our 15th year, and the classes have grown enormous.  I have put the emphasis on how running contributes to your health and to your wellness.  Running is free, it is one of the great joys that we have been bequested with.  Exercise is free."
"I am going to give it my all.  I love this race."
Click to play interview
[audio:http://perfectionjourney.org/wp-content/uploads/2012/04/pete-Stringer.mp3|titles=pete Stringer]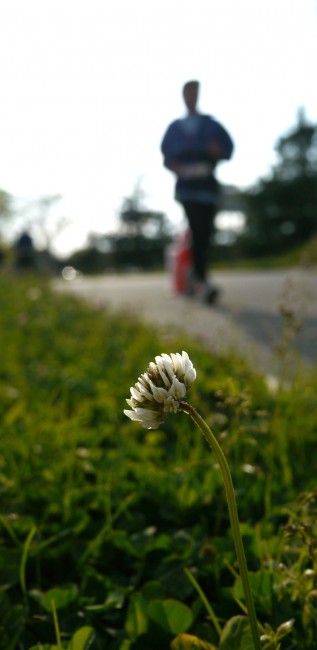 First dream and dream
And then act and act,
Ceaselessly and unconditionally.