This morning when Surasa ran by me she asked if I wouldn't mind taping a message for her.  Of course I considered it a great honor to be able to to record this for all her friends and admirers.
"I have a message for my friends."
"Dear friends all over the world.  I just want to tell you that you don't have to worry about me.  I am really fine."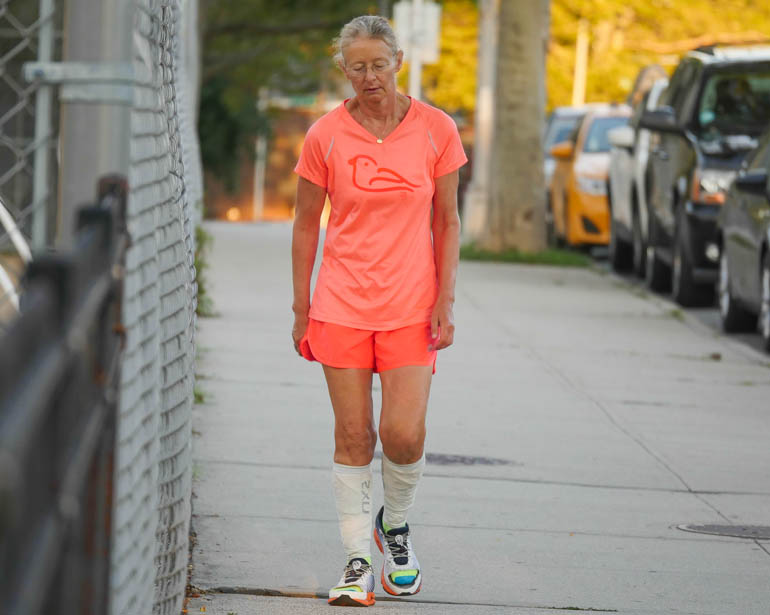 "There are other more important things and the world to worry about.  For me this is just about missing  a few miles, and what is that.   Of course it is a new experience for me.  Because in my other races, the last 2 were so good."
"It is a new experience to walk for more than half of the race.  But I think new experiences are needed in life.  They are good in order to make inner progress.  And inner progress is of course what we want to make."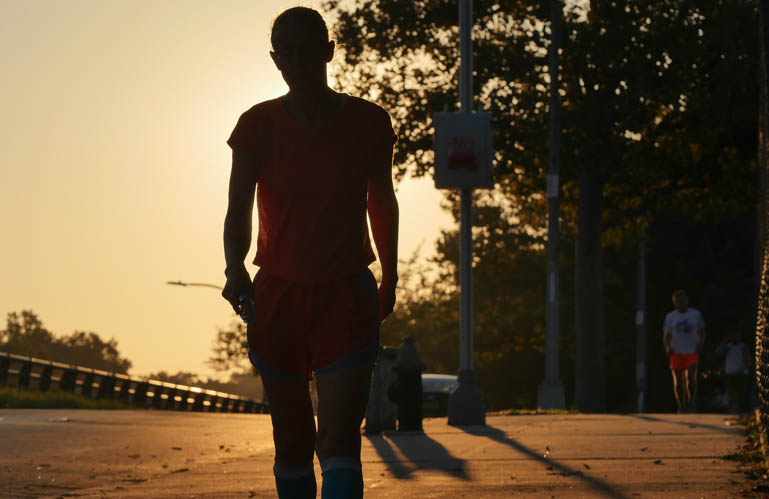 "So if everything stays like this then I will be able to do more than 3000.  I am more than happy about this."
"So I am not at all disappointed or sad.   I really feel happy and peaceful inside.  I think this is important.  This makes me very happy."
"But I want to thank you again for all your support.  Very soon it will be the end of the race."
At the start of the race in 2007 Sri Chinmoy spontaneously composed a poem about his beloved 3100 mile race.  The runners were standing in front of him. At first he was meditating silently and powerfully and then began to speak these words.
Longest self giving journey
Heaven's brightest smile
Earth's proudest embrace
God's Newest Victory Discovery
Self-Transcendence 3,100-Mile Race Songs
*Click Below to read rest of Report*